Brock Netter, Staff Writer
AKRON — Since Boo Sturgill stepped onto the softball field at Wheelersburg High School, she's been a winner.
That's evidenced by her career 70-5 record as a Pirate, a mark that includes three SOC II trophies, three sectional crowns, two district titles and — after last week's 9-1 win over Ironton — a regional championship to her credit.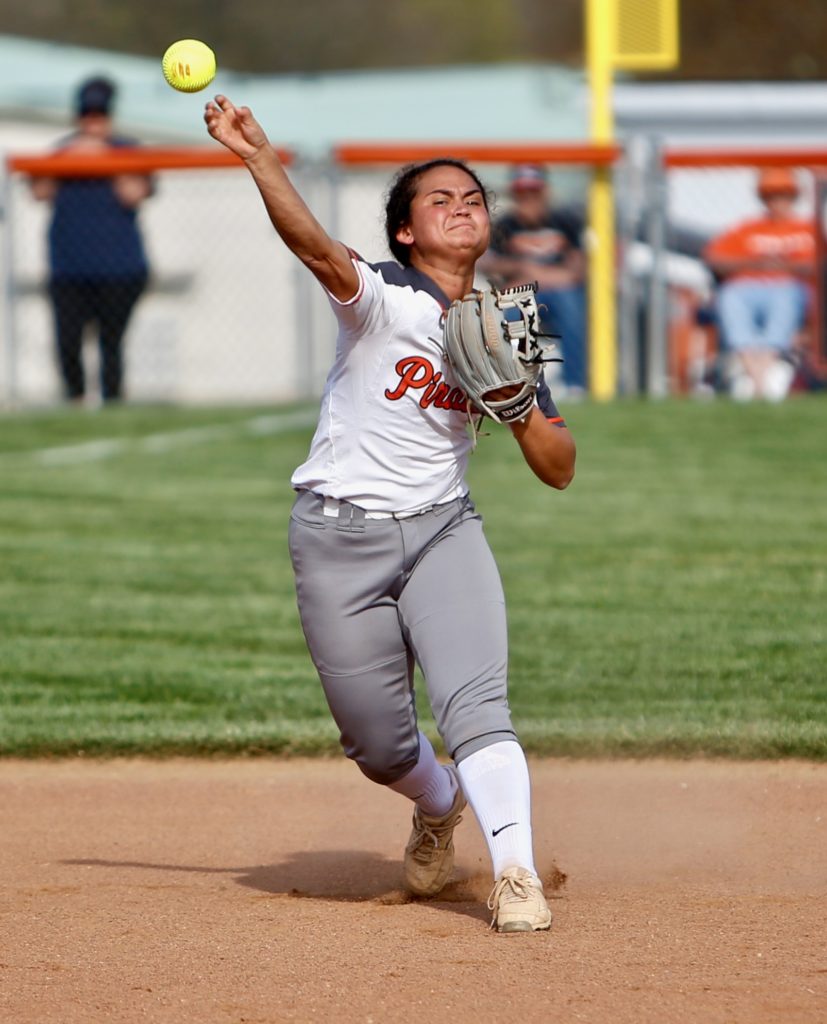 "I got to make the final out against Ironton and the feeling was amazing to just know we were going on to the next round," Sturgill said. "I was excited, proud, and overwhelmed by all of the love and support our parents and community showed us. There had been a lot of talk about that game and we were very motivated to go get the job done and that's exactly what we did."
As a four-year staple of the Pirates' infield, manning down her second base position, she's consistently been one the most sure-handed fielders you'll find in Southern Ohio.
And offensively, she's methodical, patient and selective. Once she finds her pitch, it's either being deposited into a gap for a base hit or taking a ride over the fence.
She's always been a team-first player. Just talk to her and your first takeaway it that she's all about her team. However, this year's season has a bit more meaning to Sturgill and it's not just because it's her last dance.
"When I say this is the best team I've been a part of in my four years, it isn't just the talent, it's the sisterhood we have. The chemistry between our entire team is great. We have no unneeded drama and we are able to be together on and off the field," Sturgill said. "As a team, you always want to be able to get along on the field, but it doesn't mean you have to do stuff with each other outside of softball. For this team, that isn't the case at all. We all have a good friendship in our social lives and on the field. The energy in the dugout and on the field shows how much heart this team has. We all have one goal and the bond we've created is so special. We are all there for each other and contribute in our own ways."
Coming into the season, Sturgill was just one of three players alongside catcher Brynley Preston, third baseman Rylie Hughes and shortstop Laney Eller who had seen varsity action.
It led to some questions about how good Wheelersburg would be, considering six new pieces were being added to the puzzle.
Then, when Eller was lost for the season back on April 14, it left a huge hole — not just in the field, but also in a sense of direction for the team's underclassmen. Those questions suddenly got a little bit louder.
---
---
But Sturgill knew that if her team was to reach its goals, she had to embrace a bigger leadership role. And she did so while using the outside noise as fuel to her fire.
"There was definitely a lot of talk around our team from other areas saying we were overrated. But to me that's just fuel to the fire so I don't mind hearing it," Sturgill said. "Our team is never satisfied because we always know there is something we can improve on, even if it's the minor details. We aren't finished proving people wrong and killing all of the negative chatter around our team."
Since then, the Pirates haven't missed a beat with Sturgill leading on the field and Eller leading in the dugout, racking up 16 straight victories.
"When Laney injured her knee, I was heartbroken for her. In that moment I knew the team needed me to step up and be a leader because they have never been in the situations I have," Sturgill said. "Being a senior comes with responsibilities and that includes leading by example, on and off the field, being vocal, and being supportive. To me, the most important trait to have as a leader is to know when your teammates need a pat on the back or if their personality needs that extra pick me up. Knowing your teammates is a big part of team chemistry and I personally think this is the closest I have been with the entire team in my four years."
All season long, the Pirates have embraced the slogan "Unfinished business," coined by Sturgill for a variety of reasons. But it's mainly geared towards the goal of winning a state title.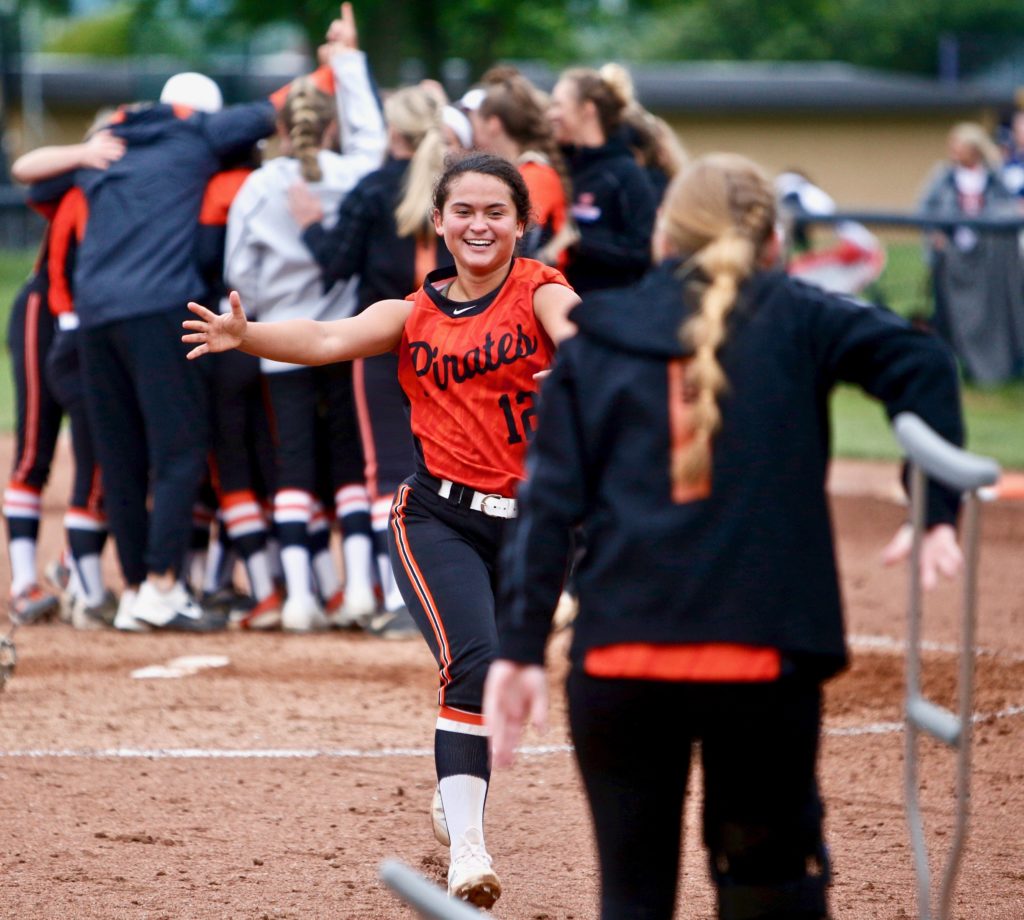 The Pirates now sit two wins away from doing just that.
No matter what happens this weekend in Akron, this is Sturgill's final time taking the field as a Pirate before continuing her softball career at Carson-Newman University.
You can bet your bottom dollar that Sturgill and company will go out fighting to the end, win or lose.
"I have grown up playing competitive softball and have always dreamed of bringing home a ring one day. Time flies, but the opportunity is here and I'm ready to make the most of it," Sturgill said. "Our family, friends, and community have supported us so much and it would mean the world to bring home a state title. I have worked my entire life for this moment and I can't believe it's finally here. I am beyond excited and I know no matter what, our team will leave our heart on the field and perform to the best of our abilities for each other. Our unfinished business is bringing that ring back home to the community."