John Bruce, Contributor
If you are trying to determine the greatest team to ever play in the Scioto Valley Conference, how would you do it? Would you use recency bias? Would you know that a certain number of years were better than others?

Whatever way that you decide to make your picks on these brackets, one thing that I ask of you is this: use the facts and information provided to you in the coming article and whatever experience you have with these teams to make the best choice.
---
RELATED STORIES
---
Earlier this week, we released our Larry Jordan Regional, as well as our Dale Haynes Regional. Today, we've got 16 more seeded teams in what we're dubbing the "Ron Shoemaker Regional."
NOTE: Photos in this article have been generously provided or found via Facebook.
Ron Shoemaker Regional

The Ron Shoemaker Regional is named after one of the greatest players in Ross County history. Shoemaker played at Twin in Bourneville, which eventually consolidated into Paint Valley and predated the SVC.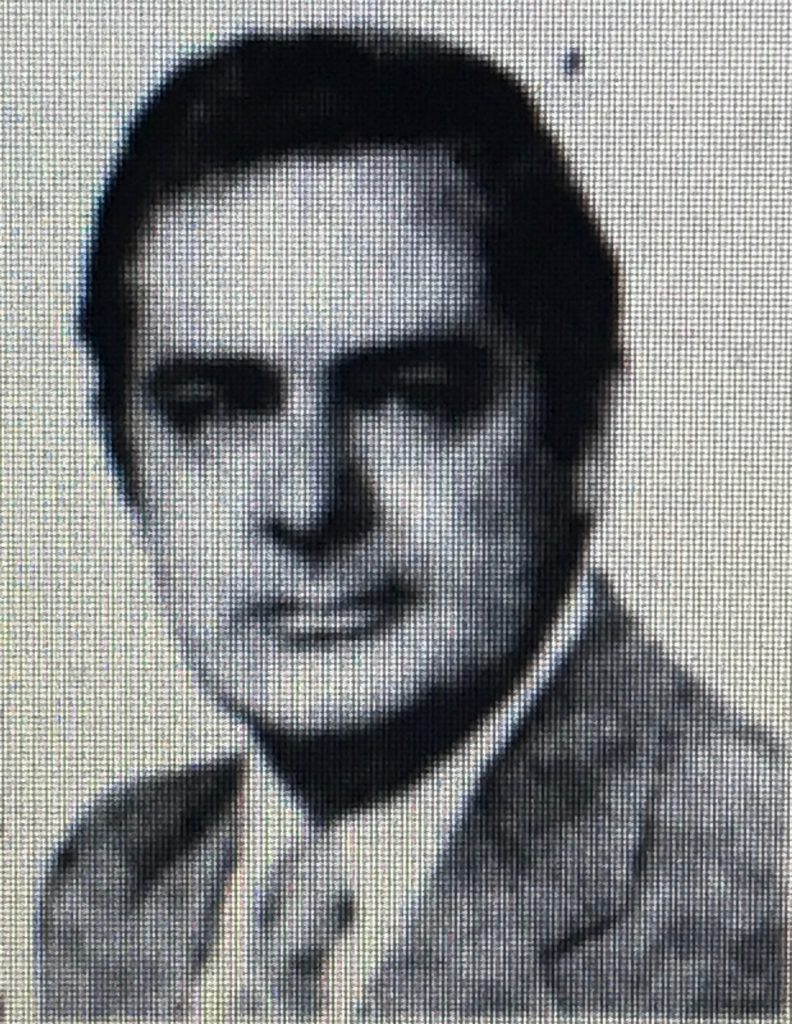 Shoemaker amassed 1,673 career points, which stood as a Ross County record for 38 years and still stands as the fourth highest total in history. Shoemaker was an honorable mention All-Ohio member in his junior and senior seasons. In his senior campaign, he scored 547 points and had a single game-high of 38 points. All of that also predates the 3-point line, so there is a distinct possibility that his career total would have been higher with his scoring ability. During Ron's senior year, Twin went 16-0 in the regular season.

Following high school, Shoemaker would play a season of freshman ball at Ohio University, before turning his focus on coaching. For three seasons, Ron was the head coach at Bishop Flaget, where he compiled a record of 54-12, including winning 20 games in his final season. After his tenure at Bishop Flaget, Shoemaker became a principal at Waverly and was later a superintendent at Paint Valley.

Shoemaker was a unanimous inductee into the Paint Valley Athletic Hall of Fame in 2005. If you are at a basketball game in the winter, it is highly likely that you'll see Ron, and his wife Joy, in the crowd. In recent years, you could count on seeing them at Unioto games as their grandson, Nick Easterday, is a longtime assistant at Unioto.
No. 1 Unioto '90-91 (23-4) vs. No. 8 Piketon '12-13 (22-4)

As the only team in SVC history to reach the state championship game, the '90-91 Unioto Shermans belong in the pantheon of great SVC teams, regardless of sport. Ron Lovely's Tanks were led by All-Ohioan and SVC Player of the Year Matt Combs (23.9 points, 11.1 rebounds, 4.6 assists), but also had a wealth of depth and scoring ability. Senior sharpshooter Jeff Miller (14.2 points, 4.6 assists) and junior Jason Thress (9.5 points) could stretch the floor if teams keyed on Combs too hard, while junior Dan Cox (7.0 points) and Jim Hutchison were athletic bangers inside. Senior D.B. Mullen (5.0 assists) helped run the show with great patience. There were different stars throughout the run to the finals, which they would need in winning close games throughout. Combs notched 36 points in a win over Zane Trace, Thress hit four 3's in a one-point win over South Webster, Miller canned back to back 3's after being cold all night in a three-point win in the Sweet 16, and Cox shot 8-of-10 from the field against Shenandoah. Combs and Miller then combined for 44 points in an 80-58 win over Bedford Chanel in the state semifinal. No team has made a deeper run in SVC history.
FIRST ROUND: defeated No. 16 Logan Elm '66-67 (86% of the vote)

Jeff Lisath's final team at Piketon made another special run. Behind a loaded senior class, which featured SVC Player of the Year Craigen Moore (18.7 points), District Player of the Year Zach Farmer (15.3 points, 7.6 rebounds), and Isaac Brabson (10.6 points, 7.2 assists), the Redstreaks went 13-1 in a very good SVC and reached the Sweet 16 for the second time in five seasons. Junior Jeremy Farmer and sophomore Wyatt Brewster each showed up big time throughout the entire season, but especially at tournament time. Piketon fell by a basket in the Sweet 16, but gave the Redstreak faithful a ride that will be remembered for a long time to come.
FIRST ROUND: defeated No. 9 Westfall '65-66 (56% of the vote)
[crowdsignal poll=10553561]
No. 12 Westfall '99-00 (18-5) vs. No. 13 Unioto '71-72 (13-6)

After not winning the SVC outright for 34 years, the '99-00 Westfall Mustangs used all of their depth to win it by themselves. Allen Koker's Mustangs won their final SVC game in overtime to wrap up the league title on a Brock Dick free throw in overtime. It was one of the many times that Dick stepped up for the Mustangs on the season. Whether it was inside or outside, he was a vital cog for the Mustangs. SVC Player of the Year Tyler Schleich (23.7 points, 12 rebounds) dominated most games, including a 32-point, 17-rebounds performance over Unioto to give the Mustangs a one-game lead late in the year. Point guard Aaron Schirm (15.1 points, 6 assists) ran the show and could provide scoring when necessary. Chuck Byrd, Jared Priest, and Trey Fausnaugh provided scoring in bunches and solid defense. The Mustangs would advance to the district tournament before falling to Wheelersburg in the semifinals.
FIRST ROUND: defeated No. 5 Piketon '10-11 (60% of the vote)

In Robert Munn's first season as Unioto's head coach, the rookie mentor guided the Shermans to their first ever SVC championship. Behind big Rick Evans (21.4 points, 12 rebounds), the Shermans would routinely light up the scoreboard. In their league-clinching 101-63 win over Laurelville, the Shermans had three players score over 20 points, which is the only such occurrence in school history. Jeff Zeisler led with 29, Dave Hice and Evans each had 22, and Steve Detillion added 10. Hice (16.5 points), Zeisler, Detillion, and Steve Frey (11.5 points) all averaged in double figures for the high scoring Shermans, who averaged 77.9 points per game. The Tanks were eliminated in tournament play by Zane Trace, but still had an outstanding season overall.
FIRST ROUND: defeated No. 4 Adena '75-76 (52% of the vote)
[crowdsignal poll=10553562]
No. 3 Southeastern '81-82 (22-4) vs. No. 11 Unioto '13-14 (20-4)

Returning three starters from the previous year's regional championship team, the '81-82 Southeastern Panthers had high hopes for another great season. While their season finished in the regional championship game, I think you would be hard-pressed to find anybody disappointed with the Panthers' overall resume. Senior Butch Doles (18.5 points, 11 rebounds) won SVC Player of the Year, while Jeff Dresbach (12.5 points) and point guard Stacy Dennewitz (9.4 points) helped the Panthers dominate the SVC to a 15-1 mark. Dave Richter, Mark Skaggs, and Mark Higley gave Larry Jordan a variety of ways he could choose to attack a defense. The Panthers had great size, which led to them routinely out-rebounding their foes, which gave them a major advantage throughout the tournament.
FIRST ROUND: defeated No. 14 Piketon '17-18 (74% of the vote)

A season after breaking through to the district level for the first time in 12 years, the '13-14 Unioto Shermans started the epic SVC winning streak that would last for nearly five full seasons of play. Matt Hoops' Tanks had only one senior on the roster, Alex True, and started off the season 0-2, including an overtime loss to Zane Trace to start league play. They would win 20 of their next 21 games to outright win the SVC and advance to the sectional finals. It was the fifth time a Unioto team won at least 20 games in a season. SVC Player of the Year Nick Corcoran (17.2 points, 65 3's), hit big shots throughout the season, including a 25-footer to beat Huntington in the second half of the season. Juniors Nick Overly (10.3 points), Kyle Strange (8.2 points), Alek Adkins (7.0 points), and Trevor Detillion (5.9 points) all took turns excelling, while sophomores Erique Hosley (8.8 points) and Cole Cottrill provided excellent versatility on both ends.
FIRST ROUND: defeated No. 6 Paint Valley '92-93 (52% of the vote)
[crowdsignal poll=10553563]
No. 2 Southeastern '80-81 (23-4) vs. No. 10 Southeastern '78-79 (20-2)

For the fourth time in school history, the '80-81 Southeastern Panthers won a regional championship and advanced to the Final Four. Larry Jordan's Panthers split the SVC with a very good Westfall team, with each going 14-2 in SVC play. Following league play, the Panthers were more than prepared for yet another long tournament run, one that would be punctuated with a 48-45 win over Buckeye Trail in the regional championship game. Seniors Jerry Hice and Gary McCorkle combined for 31 points in the state semifinal loss to Kalida. Juniors Butch Doles (16.7 points) and Jeff Dresbach (11.5 points) were the leading scorers throughout the season. Dave Richter and Stacy Dennewitz were also key cogs for the Panthers' machine as they marched through the Southeast District once again.
FIRST ROUND: defeated No. 15 Zane Trace '70-71 (80% of the vote)

Larry Jordan's '78-79 Southeastern Panthers breezed through the SVC with a 15-1 record and did it with great balance. Seniors Mitch Holton (13.4 points) and Sam Eldridge (10.3 points) led the way, but classmates Steve Stauffer and Jeff Detty more than held their own as well. Steve Eldridge, Lee Snyder, and Jerry Hice also provided quality minutes for the Panthers. The Panthers suffered two defeats on the season, both coming on shots at the buzzer … vs. Bishop Flaget in the regular season and against Southern in the district championship game. This version of the Panthers was the first to play the patented zone defense that you would see Jordan's teams use in different years.
FIRST ROUND: defeated No. 7 Huntington '07-08 (55% of the vote)

[crowdsignal poll=10553564]