PROCTORVILLE — On a loaded Fairland roster, there was never a question as to who the leader of the group was.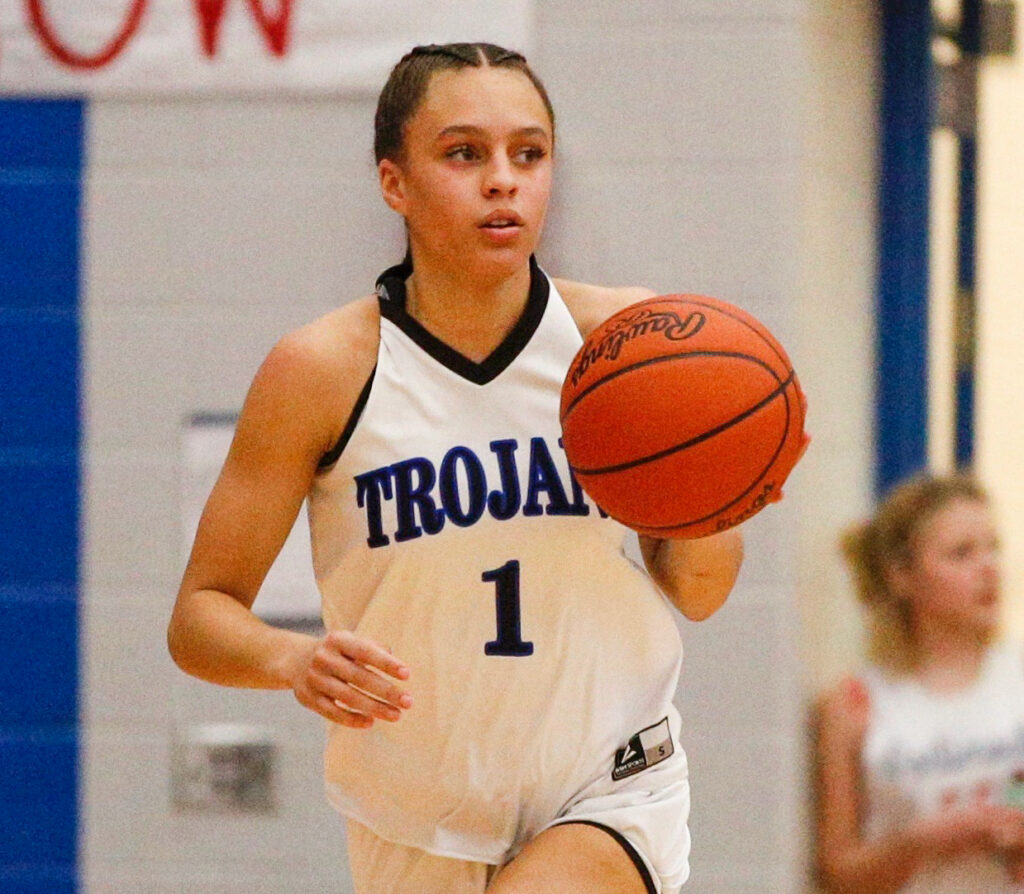 Senior guard Tomi Hinkle ran the show night in and night out, often setting up her teammates to shine or simply taking matters into her own hands.
Leading the Dragons to an OVC championship and three other championships along the way to a Division II state semifinal appearance, her nightly performances have earned her an OVC Player of the Year honor. 
Fairland coach Jon Buchanan was named Coach of the Year as well, following a season where his Dragons finished 27-1 overall.
Joining Hinkle on the league's all-league first-team list are teammates Bree Allen, Bailey Russell and Kamryn Barnitz, alongside Rock Hill's Hazley Matthews and Haydn Bailey, Portsmouth's Sienna Allen and Dayshia Reid, Chesapeake's Kate Ball and Sophi Hutchinson, South Point's Camilie Hall and Saratina Jackson, Coal Grove's Kelsey Fraley, Ironton's Evan Williams and Gallia Academy's Chanee Cremeens. 
Headlining the honorable mention list is Rock Hill's Jlynn Risner, Portsmouth's Savannah Cantrell, Fairland's Kylee Bruce, Chesapeake's Erin Hicks, South Point's Elizabeth Ermalovich, Coal Grove's Alivia Noel, Ironton's Isabel Morgan and Gallia Academy's Kenya Pack.
South Point's Lovely wins OVC POY honor
SOUTH POINT — Caleb Lovely could not be denied anytime he wanted a bucket.
South Point's star junior fearlessly led the Pointers to an OVC championship and much more this season, averaging over 21 points per game.
His consistency night in and night out led to his first OVC Player of the Year nod.
South Point coach Travis Wise was named the league's Coach of the Year after leading his team to a regional final appearance.
Joining Lovely on the first-team list are teammates Jordan Ermalovich, Xazander Dornon and Xathan Haney, as well as Ironton's Shaun Terry and Braeden Schreck, Fairland's J.D. Thacker and Chase Allen, Gallia Academy's Isaac Clary and Brody Fellure, Chesapeake's Dannie Maynard and Caleb Cox, Portsmouth's Devon Lattimore, Coal Grove's Owen Johnson and Rock Hill's Blake Porter. 
Headlining the honorable mention list is Fairland's Will Davis, Ironton's Ethan White, South Point's Jaxon Vance, Gallia Academy's Jance Lambert, Chesapeake's Jacob Daniels, Portsmouth's DeAndre Berry, Coal Grove's Elijah Dillon and Rock Hill's Noah Doddridge.