Brock Netter, Staff Writer

Southern Ohio Sports Authority is presented by OhioHealth.
ATHENS — It was a season and tournament run South Point will never forget. But Saturday was the final stand for the Pointers.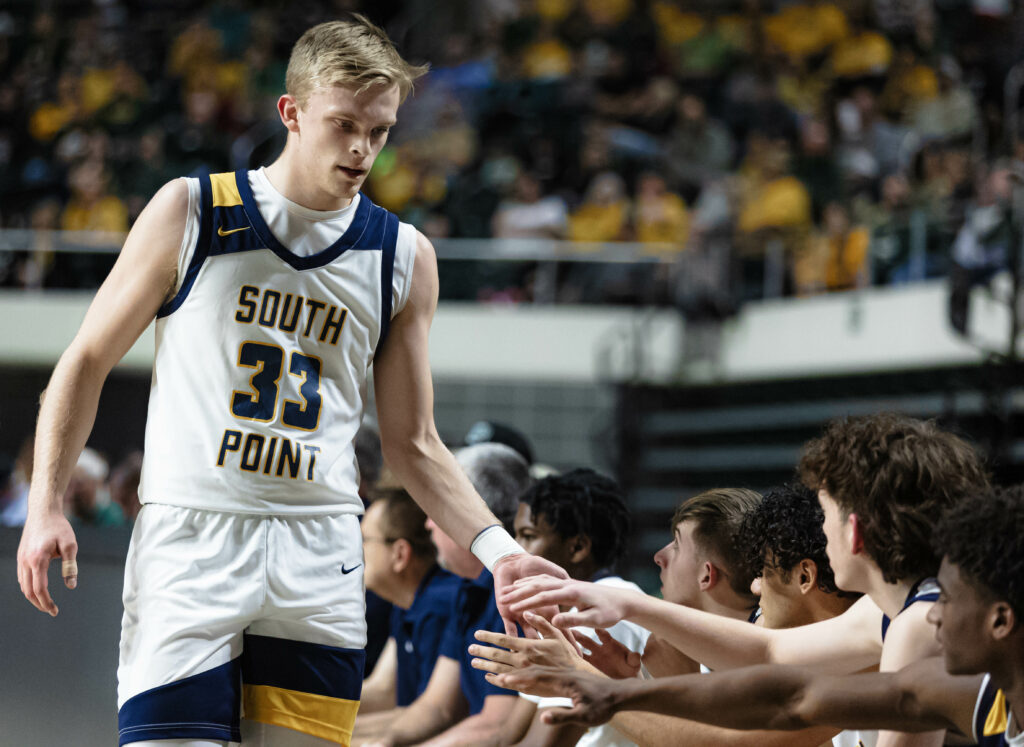 With a trip to Dayton and the state tournament on the line, Africentric flexed its muscles in the third quarter before riding that wave of momentum to a 55-38 win in a Division III regional final. 
"We didn't control the boards and we didn't take full advantage of their turnovers. But the third quarter was the big turning point," South Point coach Travis Wise said. "They like to score in transition, so we had to keep a couple guys back at all times to try and neutralize that factor. But in the first half, they weren't running so it became a rebounding battle. I think a little fatigue set in in the second half and Africentric took full advantage, and that's credit to them. There's a reason they're at the state level as much as they are. They do the little things and take advantage of situations. But I'm so proud of our guys." 
23-4. Ohio Valley Conference champions. Sectional champions and district champions for the first time since 1990. Add the program's first-ever Elite 8 appearance and you've got a memorable year.
That's what the Pointers were able to accomplish. 
"To do this, have the season we did and make a run like this is incredibly special," Wise said. "There were goals they wanted to accomplish and they did it. Winning our conference isn't easy, but they made it happen. Winning a district after coming up short last season was a huge deal. These kids worked so hard and it all comes down to team chemistry. They all like each other and there was never any type of friction or anything, and that's what got us to this point." 
Carter Smith opened the game with a triple for South Point, but Africentric's Loren Fuller and Cortez Freeman buried 3's of their own for a 6-3 score. Smith scored the opening seven points for the Pointers, but the Nubians maintained a lead every step of the way. 
Then Xathan Haney came off the bench and buried a triple to help the Pointers cut the lead to 11-10 after the first eight minutes.
"Xathan and Carter carried us throughout the first, and it was great to see those guys step up in big spots early," Wise said. "They are younger guys, but the big stage didn't bother them at all. We needed every guy who saw the floor to step up, and they gave us a great boost from the start." 
Jackson Childers stepped up and buried back-to-back jumpers, shifting momentum to put the Pointers ahead 14-11. The Nubians only made two shots from the floor in the second, but Freeman connected from distance before Dailyn Swain hit four free throws to put Africentric ahead 20-18 at halftime. 
"The first half was exactly where we wanted it. Our goal was to keep Africentric to under 50 points, and our gameplan was working," Wise said. "We understood how good of a team they were, but if we could slow things down and match their intensity, then we'd have a good chance come the fourth quarter to win the game. Everything fell in place the way we wanted in the opening 16 minutes." 
It took less than 50 seconds for Africentric to establish a pace in the third. Freeman scored a floater, Swain got a steal and bucket, and it was followed by a bucket from Fuller for a 6-0 run and a 26-18 lead. 
That changed all momentum, and the Pointers were left playing catch up the rest of the way. 
"Once they got that run, it seemed like that was the fuel they needed and we couldn't match it," Wise said. "We couldn't score and playing such a good, athletic and quick team like they are, it's over with. They took away [Caleb] Lovely, who generates a lot of offense for us and our guys weren't able to connect on shots in the third." 
Swain threw down a pair of slams in transition and Preston Steele began corralling offensive rebounds and getting put-back baskets. The change in aggression and assertiveness led to a 26-18 score ballooning to 46-27 as the Pointers saw their historic season come to a close. 
Smith finished the game with 11 points for South Point, followed by nine from Caleb Lovely and seven from Haney. 
"What a season it was, and it hurts to lose four seniors in Jordan [Ermalovich], Jackson [Vance], Xzander Dornon and Javon [Ferrell]. It definitely hurts because they were great leaders," Wise said. "But at the same point, we have a number of players coming back and we believe we can duplicate this run again next year."