Derrick Webb, Staff Writer

Southern Ohio Sports Authority is presented by OhioHealth.
DAYTON — Things may not have gone the way Wheelersburg wanted them to on Friday.
But there's no doubt the Pirates took a humongous step in a positive direction for their program on the state's biggest stage.
After a historic tournament run, Wheelersburg reached the end of the road in a Division III state semifinal at the University of Dayton Arena, falling to perennial power Africentric by a 55-37 final.
"Points in the paint were just huge," Wheelersburg coach Dusty Spradlin said. "They doubled us with second chance points at 14-7. Those were things we knew could be a problem. [Africentric's] speed was something we were aware of but it's difficult to prepare for that. But I'm proud of the fact that we kept battling back. Unfortunately, we struggled to rebound the ball and we struggled to score the ball as well."
All in all, the Pirates (25-3) shot just 14-of-51 from the floor. Meanwhile, the Nubians enjoyed a day where they went 22-of-45 and won the rebounding battle by a 39-26 margin.
"Everything was rushed," Spradlin said. "It's hard to simulate [Africentric's] speed, and until you get a feel for that … We've faced some fast players before but none like that, as a team. It took us awhile to get comfortable and get used to that speed. We did some good things. I thought we guarded well. But in the first half, I felt like we did not get a lot of good ball movement of player movement."
The game's first bucket came via Natiah Nelson, which was immediately followed with a bucket from Jeniya Bowers, putting Africentric up 4-0 with 6:24 to play in the first quarter.
Wheelersburg's Madison Whittaker responded with a 3 at the 6:14 mark, but Bowers scored four straight to make it an 8-3 lead with 4:57 remaining. The Nubians then went ahead 10-3 on a bucket from Sam Thompson, forcing the Pirates to signal for timeout.
After talking it over, Makenna Walker cut into the deficit with a three-point play with just over four minutes remaining. But Nelson scored again, off a put-back, before adding another bucket. Africentric's Shaunie Little then added a duo of scores in the lane to end the first, making it 19-7.
In the second, Lexie Rucker broke a scoreless streak with a drive and score at the 5:36 mark to bring the Pirates to within 10 at 19-9. Nelson and Wheelersburg's Jocelyn Tilley then traded buckets before Afrientric's Ashtan Winfrey made it a 23-11 game with 3:42 to play.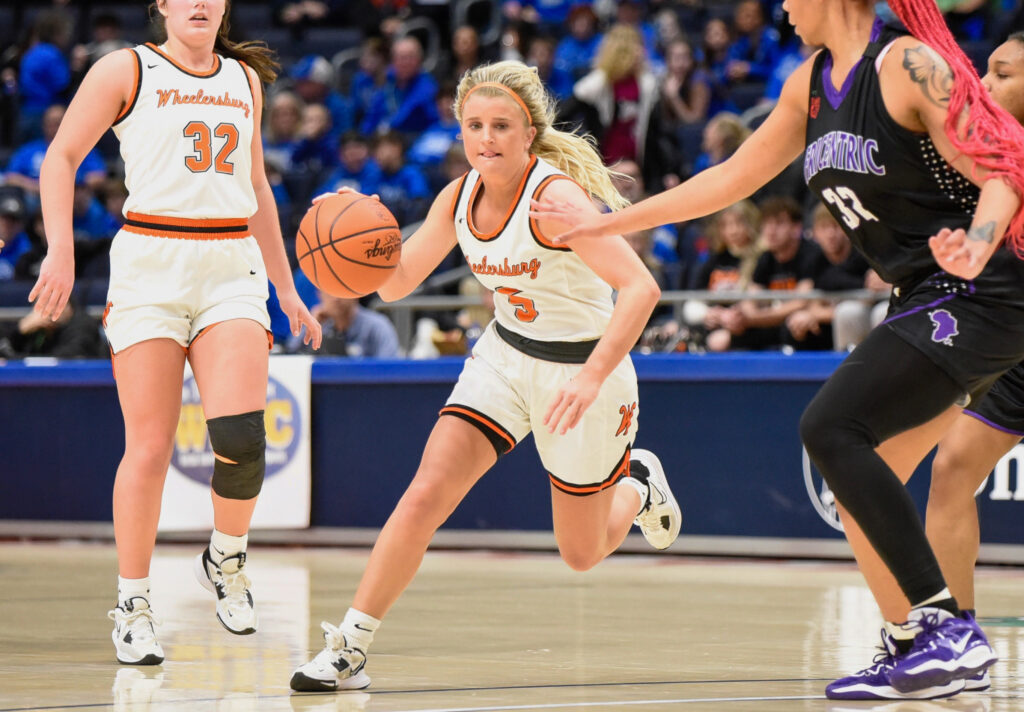 Before halftime, Nelson scored in transition before Kiera Kennard answered on the opposite end. But with less than a minute to play, Ariel Grace hit a lay-in to put the Nubians ahead 27-13.
The Pirates started the third with a score from Kiera Kennard, who was magnificent all game long, just 14 seconds into the action. Walker then scored with 6:44 to go, cutting the deficit back to 10 at 27-17.
"[Kennard] doesn't get a lot of press but she's a kid that's undersized and one that's going to guard the other team's best player," Spradlin said. "Offense isn't necessarily what she's known for but what I love about her is that she's not afraid of anything. When we talked about needing to more, as exhausted as she was, she's the one who was running around after loose balls. That's just who she is."
Grace scored the Nubians' first bucket of the quarter at the 4:34 mark, and after Rucker answered with a left-handed lay-in on the other end, proceeded to score Africentric's next five points, putting her team ahead 34-19 with 3:13 to go.
By the start of the fourth, the Nubians were well on their way to a state final with a 39-21 lead.
Not much changed in the final eight minutes as the Nubians built a lead to as large as 22 points en route to a victory while halting the Pirates' first-ever state tournament appearance.
Nelson led the Nubians with 13 points and seven rebounds while Bowers finished with 10 points. Grace added nine points and five boards, and Thompson helped with four points, eight rebounds and two assists.
Kennard led the Pirates statistically with 10 points and six rebounds, Walker had 10 points, four boards and two assists, and Rucker ended the night with seven points and six rebounds.
"In 21 years as a coach, it's hard to remember all the key moments," Spradlin said. "But this group has done something special. They've done something that nobody else has been able to do here. They'll forever be remembered as the one group that got [to the state tournament]. We're super proud of them as coaches, their parents are proud of them and their community is proud of them."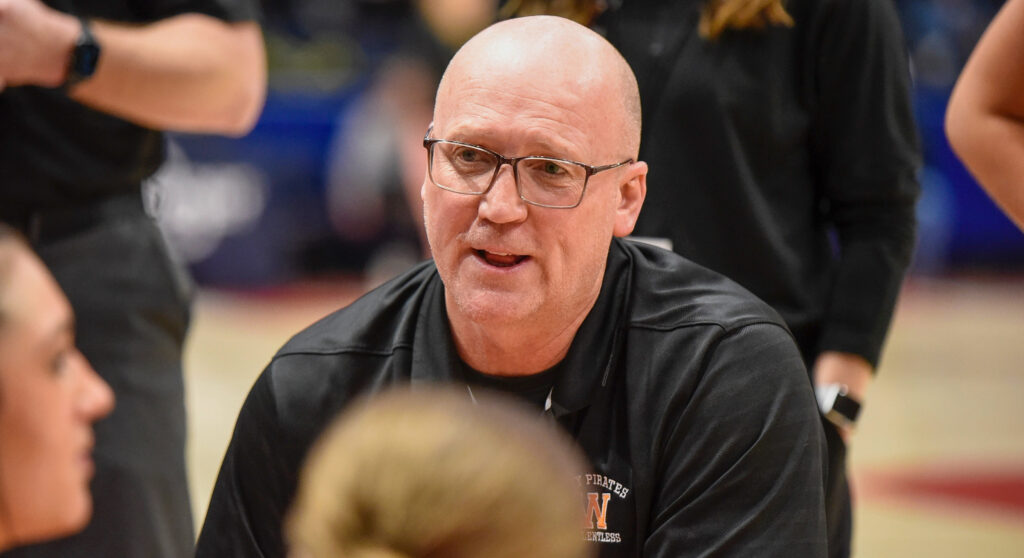 While Africentric advances to the Division III state championship game against either Margaretta or Chippewa, the Pirates are forced to say goodbye to eight seniors — Whittaker, Kennard, Tilley, Rucker, Walker, Annie Coriell, Macee Eaton and Peyton May.
That's a group that undeniably led the program to new heights while going 89-10 during their four years.
"We've grown up together," Walker said. "We've played ball since the fourth grade together. We've had kids move in and join the team, and they've just became family. When you play multiple sports together, it just increases that bond. A lot of us were planning to stay home [after graduating] anyways. But we're basically sisters. We'll stay close."
"I don't think anybody probably expected us to be here on this stage today," Spradlin said. "This team kept believing. When we took our last loss to West in the regular season, things kind of turned. We sat down as a group and decided this was the way they wanted to go out. They wanted to go out in style and they've just been fantastic."
BOX SCORE
Wheelersburg: 7-6-8-16 — 37
Africentric: 19-8-12-16 — 55
Wheelersburg: 14-51 FG, 6-8 FT, 3-16 3pt., 26 rebounds (Rucker 6), 16 turnovers, 11 assists (Eaton 6). Scoring: Kennard 10, Walker 10, Rucker 7, Whittaker 5, Eaton 3, Tilley 2.
Africentric: 22-45 FG, 10-14 FT, 1-10 3pt., 39 rebounds (Thompson 8), 20 turnovers, 5 assists (Thompson 2, Howell 2). Scoring: Nelson 13, Bowers 10, Grace 9, Winfrey 6, Clayborn 6, Little 5, Thompson 4, Howell 2.