Derrick Webb, Staff Writer

Southern Ohio Sports Authority is presented by OhioHealth.
SARDINIA — There isn't much Rylee Leonard didn't do during her four years at Eastern High School.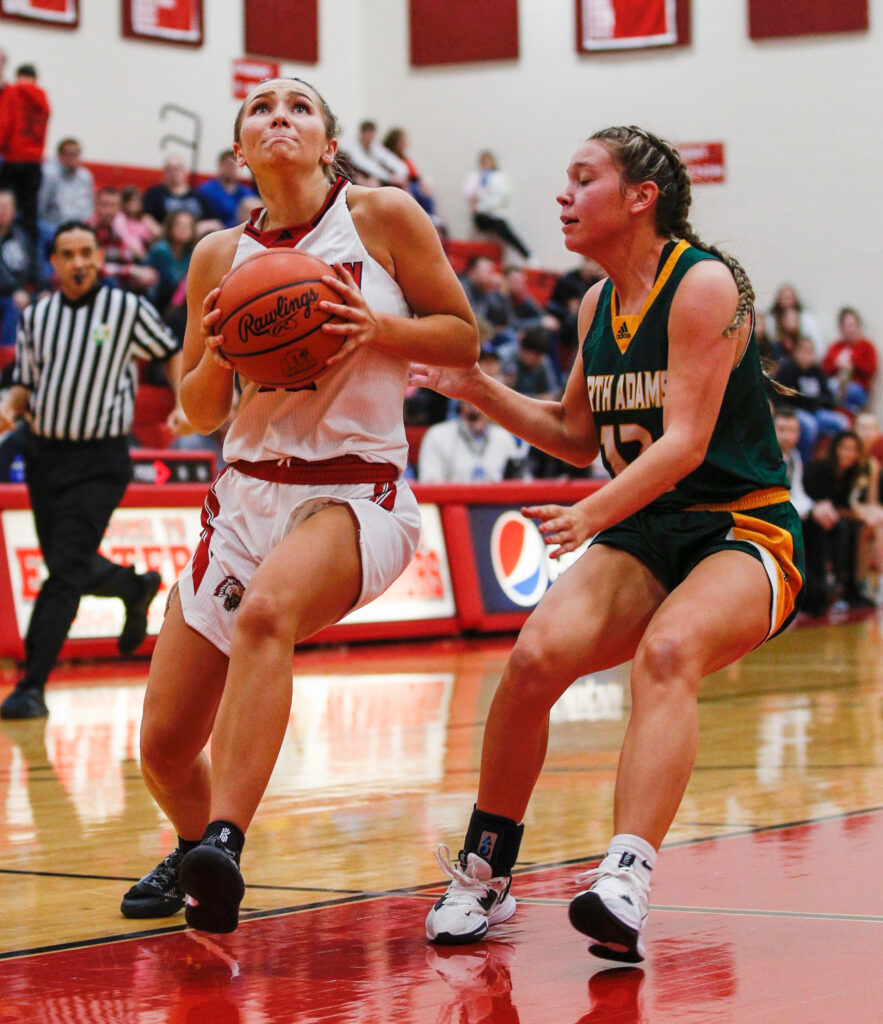 She's been a leader for both the basketball and soccer programs and her name practically had to be added to the author's page of the hoops program's record book.
However, this past winter may have been her best season yet — and that's saying something.
While she carried her teammates to 18 wins, she also posted 28.9 points per game alongside 2.7 assists and 3.9 steals while shooting 40 percent from the floor.
The numbers don't lie. They're also a large part of why she's been selected as SOSA's Horizon Athlete of the Month.
"I feel like the biggest thing for me and being able to score 28 points per game is that I took advantage of my opportunities and was really confident in my shot and my game," Leonard said. "Being able to maintain an 80 percent free throw percentage helped me with numbers, also. As far as an individual basis, it definitely feels good getting results with all the time and work I have put in. It was definitely a memorable individual year for me."
This year was special for Leonard but it only put an exclamation point on her time as a Warrior.
During the season, she set six new school records — single-game points (44), career points (2,036), single-season 3-point field goals (75), career 3-point field goals (214), single-season points (657) and career free throw percentage (81.25).
"There have definitely been a lot of great players to come through Eastern High School. I knew when I started my career that there would be a process and it would take a lot of hard work to get my name on the record board anywhere," Leonard said. "I wouldn't have dreamed I would've broken seven or eight records."
Individual accolades are always nice to have. But more than anything, Leonard cared about putting crooked numbers in the win column. With her on its roster, Eastern was 87-15 over the last four seasons.
That's the legacy she's hoping to leave.
"I hope the legacy of having winning seasons continues on at Eastern and I hope the future Lady Warriors put in all the hard work and commitment to continue the legacy," Leonard said. "There's a lot that goes into a successful program and I would love to see that carried on."
During the 102 games she was a part of, Leonard has made memories to last a lifetime. When she thinks back on her career, she'll certainly be remembering conference championships, sectional and district crowns, and games where she lit the net on fire … which happened often.
But if she had to pick one from the bunch to relive, it would be a game-winner she hit four years ago.
As a freshman, with the Warriors trailing 40-39 in a Division III district championship game against Oak Hill, she split two defenders and hit a runner with 5.3 seconds left. That bucket gave Eastern a lead for good in what became a 43-40 victory.
"My time at Eastern has been filled with so many great memories but that's the most memorable one," Leonard said. "Another great memory was beating North Adams at Hillsboro for a district title the year after."
After she graduates, Lenoard will return to the basketball court.
She's committed to Thomas More University, a program with a proven history of success.
Last season, the Saints won their first NAIA Women's Basketball National Championship. This winter, the team has pieced together a 28-3 mark and are currently playing in the Round of 16.
When Leonard joins the team, she'll have the chance to instantly make an impact and, true to her history, that's exactly what she plans to do.
"Thomas More has also established a winning legacy and my expectations are to help continue that through my four years," Leonard said. "My college career starts now and the hard work and training I have been doing will continue. I know I will be playing at a higher level and I look forward to that challenge. I'm very excited for the future."