Derrick Webb, Staff Writer
Southern Ohio Sports Authority is presented by OhioHealth.
MINFORD — It hasn't hit Haley Knore just yet. But the end of her high school career is on the horizon.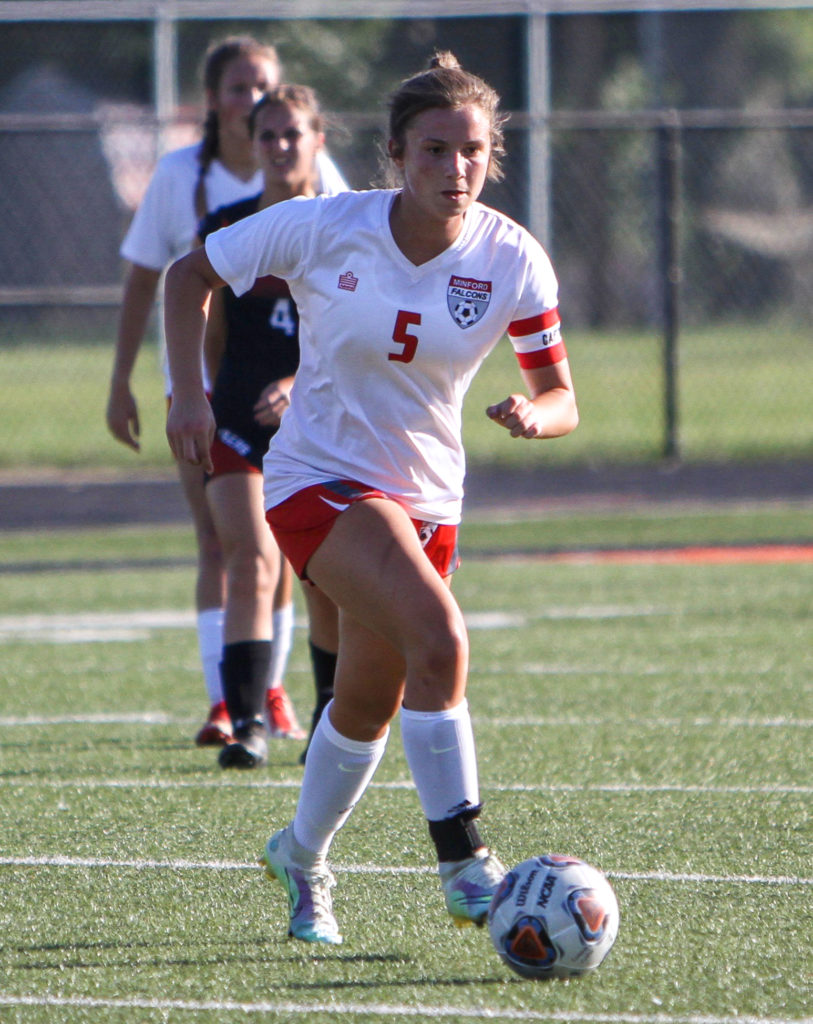 That, however, doesn't mean her impact on Minford's soccer program won't be long-lasting.
She's the prime example of leadership, she's the perfect teammate on and off the field, and she's continuously found the back of the net with ease — 98 times to be exact.
Those 98 goals are a school record and one Knore set last Thursday in an epic 7-6 comeback win over Rock Hill. The previous high mark of 96 belonged to Cindi Wolfe in 2006.
"All I can say is that I couldn't have done it without the support of my teammates throughout my career," Knore said. "The team dynamic we have is amazing. In the offseason, during the summer, I was able to work with one of my fellow teammates, Mychal Cron, with our personal trainer, Lexi Downing, to build strength and endurance. That caused me to be more confident when going up against a tough competitor."
There's never been a competitor that Knore has backed down from.
However, there have been hurdles her and her team have had to clear during her career. Some of those jumps have been made during their first seven games this fall.
The win over Rock Hill put the team's tenacity on display. Then, to follow that up, Knore and company downed Wheelersburg for the first time since 2014 to chase the proverbial monkey off their backs.
Needless to say, as Minford stands at 7-0, slowly but surely, the pieces of a successful puzzle are finding their grooves.
"After last season's upsetting loss [of the SOC title], this young team was ready to bust out of the gates to start a new season," Knore said. "We started open fields in January to kick start the fire I knew this team had. The start of this season has been so special to me because all of us seniors are back on the pitch together for the last time due to injuries in prior seasons. I have grit this season to win and I want to leave a legacy."
Part of her legacy is already in cement.
For years to come, future Falcons will be chasing her scoring record. So the next item to cross off her agenda is her 100th career goal, which is bound to be scored in the next couple of weeks, or sooner.
"Coming into my freshman year, I thought I'd never be able to accomplish something like this," Knore said. "[100 goals] would mean everything. All of the blood, sweat and tears I put into this game would have a purpose."
Goals are nice. But Knore will also tell you that she'd trade any of them for a win.
While Knore leads the team with 18 goals and six assists, teammate Lexi Conkel has the same exact numbers. When you add in the likes of Cron, Ava Cronin, Lexi Pendleton and Maggie Risner — among others — victories naturally follow.
Those names not only form a large talent pool, but also an unbreakable bond. Above anything else, that is what Knore credits as the key to Minford's hot start.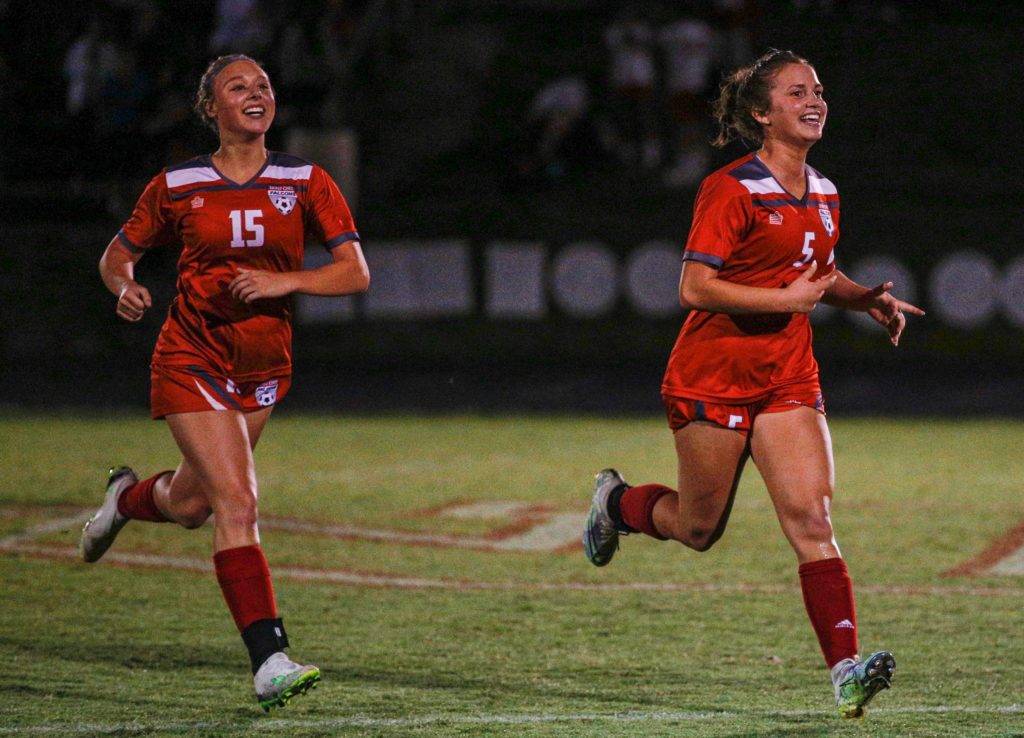 "My favorite part about this team is that we are like a family," Knore said. "We can always count on each other for everything. The bond we have is indescribable and I couldn't ask for better girls [to play with]."
Knore and her Falcons will be back in action Thursday evening, hosting Lancaster. It's another game to cross off her final regular season schedule.
As each moment in time passes, Knore is looking forward to netting her 100th goal. But she's even more excited to see where her and her teammates end their season.
They've got big goals in mind, but for now, they're taking a mentality of one game at a time.
"All my life, I've poured my heart into this game. I can't believe it's my last year," Knore said. "It hasn't really hit me yet but I know that last game, it definitely will. Knowing this will be my last season on the pitch, it's my last chance to make an impact on my teammates and let these younger girls know they can do anything they put their minds to."
SPONSORED BY SCHMIDT FAMILY RESTAURANT GROUP