Tyler Harris, Staff Writer
Southern Ohio Sports Authority is presented by OhioHealth.
MINFORD — It was clear from the start on Friday that Minford meant business.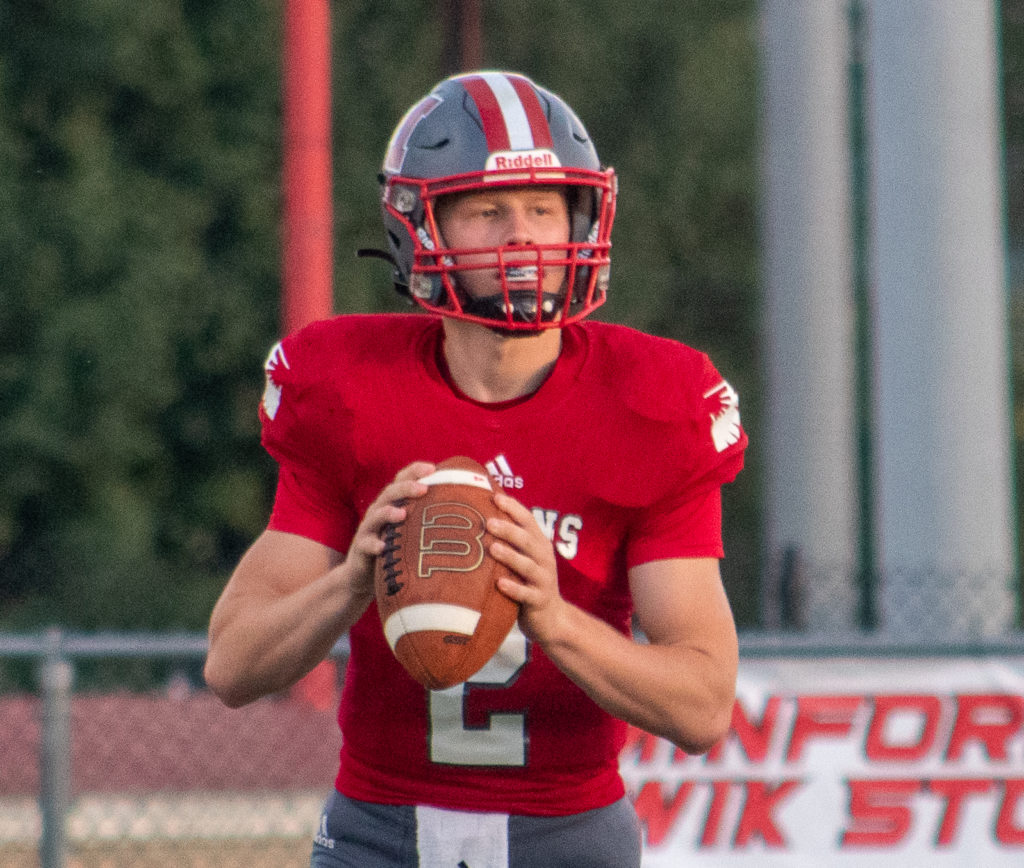 It took just five plays from scrimmage and less than two minutes of game clock for the Falcons (2-0) to grace the scoreboard on the legs of junior Jeffrey Pica — who was phenomenal all night long — from 29 yards out.
From that point on, Pica and company never looked back in a 41-7 rout of Chesapeake.
But while the offense got rolling early, it was really the defense that put on a clinic against Chesapeake's option style offense.
Led by senior linebacker Hunter Pendleton, who had 15 tackles and four for a loss, the Falcons (2-0) held the Panthers (0-2) to just 207 yards of total offense, forced three fumbles and three turnovers on downs, which coupled quite nicely with a dominant offensive performance on the other side of the football.
"We're trying to get better every week … Hunter is the leader of our team and he leads by example," Minford coach Jesse Ruby said of his senior. "With his motor and ability to read his keys, you saw tonight, he can make big hits when he needs to do so."
After the opening score, Minford's offense looked cooled off for a moment, losing a fumble and punting to Chesapeake with 2.2 seconds left in the first quarter. But after one of many defensive stands, the Falcons then scored on five straight possessions and everyone got in on the action.
While Pica was Mr. Dependable for the Falcons, freshman Peyton Caudill got in on the action, opening up the passing game. Caudill was 3-for-4 through the air on the team's fourth possession, finding Bennett Kayser for gains of 13 and 21 yards before tossing a pass over the middle to sophomore JD Matiz for a 14-yard score, putting the Falcons ahead 13-0 with 9:41 left in the first half. 
---
---
"Trying to get him [Caudill] in a rhythm took us a while," Ruby said of his young signal caller. "But he is talented and reads defenses well, and I thought he did a great job of that tonight for us."
This was the moment Chesapeake needed an answer and it appeared it had one.
On the legs of seniors Marcus Burnside and Aaron Ross, the Panthers marched into Falcon territory to the 32-yard line where. But on 4th & 3 — who else? — Pendleton stuffed the run, giving the Falcons the ball back with 3:33 left in the half. One minute later, a 32-yard scamper from Caudill, who looked poised and controlled all night, followed by a Chesapeake fumble that led to a one-yard score from Pica, rounded out the first half scoring at 27-0.
There have been plenty of football games that feature a team taking a big lead just before taking its foot off the gas. Not this one. The Falcons kept their foot on the pedal all night long.
With over 380 yards of total offense, Chesapeake had no answer defensively. After a fumble to open the half, Caudill, looking like a seasoned vet, led his offense on a six-play, 45-yard drive and capped it with a nine-yard toss to sophomore Jackson Shoemaker to put the game well out of reach at 34-0. 
The Panthers finally broke the scoring seal on a 15-yard pass from Jacob Harris to Camron Shockley, but the Falcons had already ran well away with a victory. Tysen Kingery put the exclamation point on the win after a great kick return by Mason Book set Minford up inside enemy territory.
Kingery took a handoff 34 yards to the house, rounding out the scoring at 41-7.
Pica led the way with 13 carries for 126 yards and two touchdowns and Kingery had 57 yards on just six touches and a score. Caudill finished 11-for-15 through the air for 137 yards and two scores alongside 45 yards rushing and another touchdown.
Chesapeake was led by Burnside, who had 16 totes for 83 yards, while Shockley had 47 total yards and a score.
While the Panthers entertain Symmes Valley next week, Minford travels to Wellston.
"We all work so well together as a team," Pendleton said. "We get that push and once we get that energy going, we just fly upfield, get these tackles and just play. We just play football, man."