Derrick Webb, Staff Writer
Southern Ohio Sports Authority is presented by OhioHealth.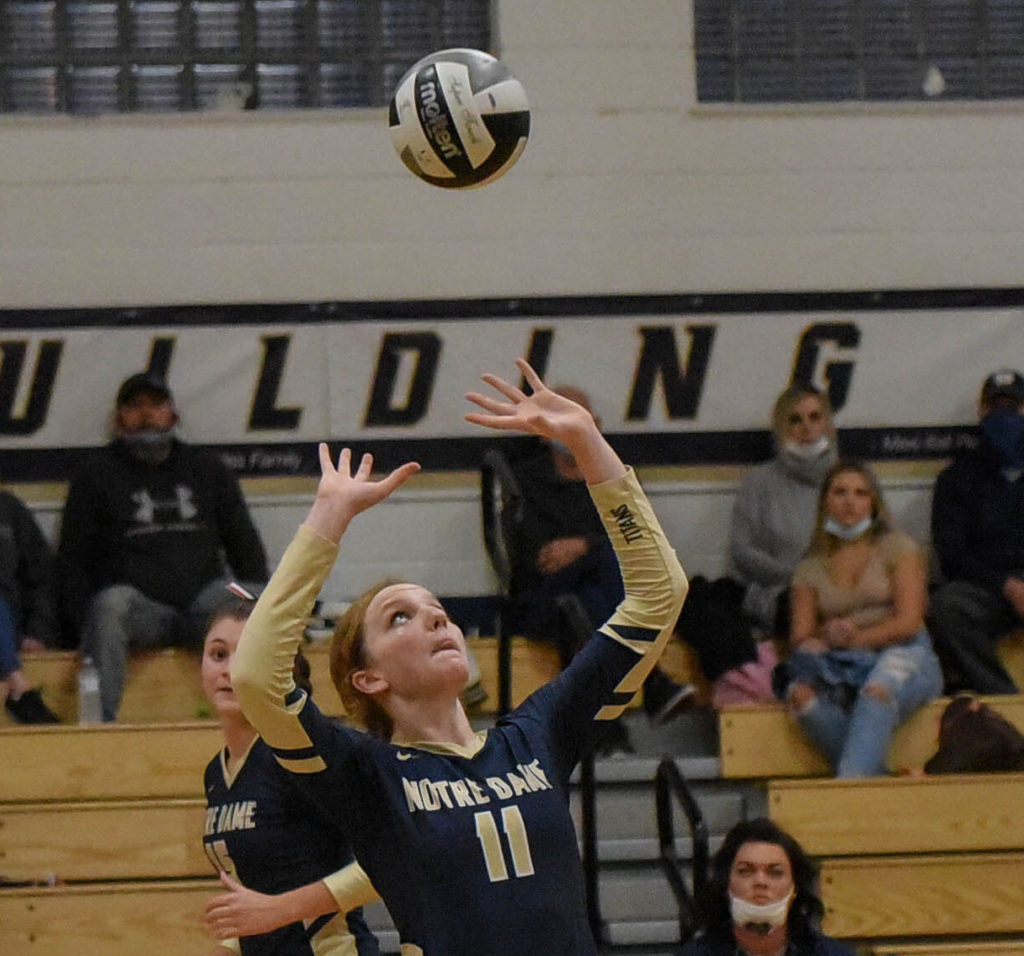 If you remember last season — and how could you forget — the area's volleyball scene provided plenty of drama and an abundance of success as usual.
Between the SVC, SOC, FAC, SHAC and MSL-Buckeye, the five conferences within SOSA's coverage reach, four different programs earned district titles while Adena and South Webster each won regional championships.
But en route to those postseason finishes, there were plenty of individual performances to rave about, multiple records broken and tons of matches that won't soon be forgotten.
As for this season, we expect much more of the same. But before it happens, for the third straight year, we decided to compile a list of the coverage area's top 30 players. It was an absolute bear to do so, but we think we've got a list of 30 athletes who are the absolute best at their craft.
Remember, this list only includes players from within SOSA's coverage area and it isn't an end all, be all. We encourage discussion and getting our athletes the recognition they deserve is always our mission.
20. Catie Boggs, Wheelersburg
2021 statistics: 142 kills, 34 aces, 23 blocks, 253 digs, 60 assists
It's hard to imagine a freshman having a better season than Boggs did — in every sport she played. She made an immediate impact for the Pirates, who won yet another district title last fall, with 142 kills and 253 digs. She'll continue to develop into an all-around player who can give 'Burg a boost in any sort of way. Mark her name down. She's well worth the price of admission.
19. Gwen Sparks, Notre Dame
2021 statistics: 164 kills, 37 aces, 44 blocks, 76 digs, 7 assists
Notre Dame continues to find ways to win conference titles and Sparks, for the past two seasons, has continued to allow the Titans to do so. The middle hitter racked up 164 kills and 44 blocks at the net last season while adding 37 aces from the service line. Opponents know how dominant she can be, but they still haven't found a way to stop her. Expect more of the same.
18. Sydney Foglesong, Adena
2021 statistics: 174 kills, 0 aces, 45 blocks, 3 digs, 3 assists
While Adena won a regional title last season, Foglesong acted as the protagonist of the team's defense. The 6-foot middle provided a towering obstacle to hit around while totaling 174 kills and 45 blocks. Without her there, opponents would've had a much easier time attacking the Warriors' defense. She's back for one more season and will undoubtedly cause havoc.s
17. Lexie Rucker, Wheelersburg
2021 statistics: 194 kills, 45 aces, 23 blocks, 313 digs, 20 assists
Rucker enjoyed a breakout season as a junior, totaling 194 kills and 313 digs alongside 45 aces. She was an imperative piece to a Pirate team that won 21 matches and reached a regional semifinal. Now a senior, she'll play another huge role for Wheelersburg as the program attempts to get back to the top of the Southern Ohio Conference mountain.
16. Averi McFadden, Paint Valley
2021 statistics: 190 kills, 39 aces, 10 blocks, 410 digs, 26 assists
Simply put, McFadden is a jack of all trades. She's done a little bit of everything for the Bearcats during her three-year career. Last season, she ranked second on the team in kills and posted a team-high 410 digs. As she enters her senior year with 1,009 career digs, and as PV hopes to get back into district tournament action, she'll be the team's undoubted leader.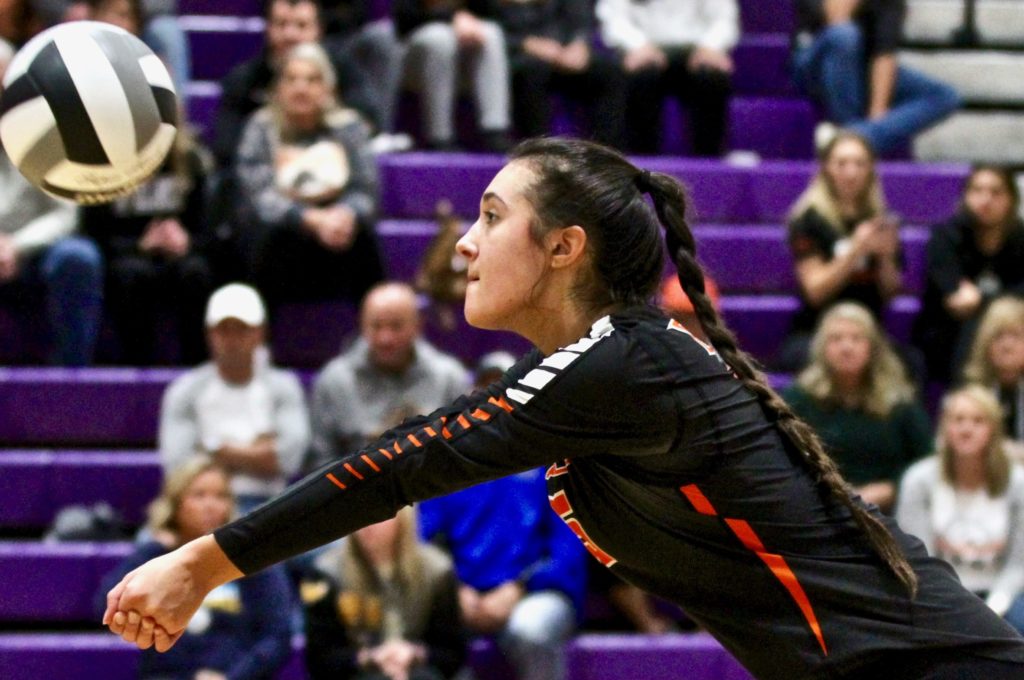 15. Gracey McCullough, Zane Trace
2021 statistics: 186 kills, 43 aces, 37 blocks, 378 digs, 23 assists
Rather quietly, McCullough has been a mainstay in the SVC volleyball scene for quite some time now. Last season, she posted career highs in multiple statistical categories including kills, aces and digs, and helped the Pioneers finish 19-6 overall. As she enters her senior year, her resume includes 378 kills, 119 blocks and 491 digs. Those numbers will rise in bunches.
14. Annie Dettwiller, Notre Dame
2021 statistics: 157 kills, 36 aces, 9 blocks, 226 digs, 296 assists
Just one look at Dettwiller's career accomplishments and you know she's consistently played at an elite level. She's led the Titans to a mark of 51-17 overall and a 36-0 record in the SOC I during her three years — and there's absolutely more success on the horizon. She's a natural born leader and her teammates see her in that light. Notre Dame will go as she goes in 2022.
13. Gabby McConnell, Circleville
2021 statistics: 179 kills, 41 aces, 67 blocks, 287 digs, 338 assists
There's not anything McConnell can't do on the volleyball court. It's that cut and dry. Her statistics reveal that to be true tenfold after she posted triple digits in kills, digs and assists last season. Circleville won 14 matches and finished 8-6 in an ultra-strong conference while McConnell enjoyed her coming out party. She'll be a key cog in the Tigers' machine this fall.
12. Maelynn Howell, West
2021 statistics: 245 kills, 17 aces, 68 blocks, 101 digs, 7 assists
If you don't know Howell's name by now, you haven't been paying attention. She was dominant at the net as a junior, posting 245 kills and 68 blocks, and helped the Senators post their first winning record since 2016. She enters her final year with 400 career kills alongside 125 blocks. West will continue to try and build momentum and Howell will continue to be the team's leader.
11. Sophie Coleman, Unioto
2021 statistics: 12 kills, 26 aces, 0 blocks, 475 digs, 33 assists
If you're looking for one of the area's best secrets, here's your cat … it's out of the bag. Coleman has been a defensive stalwart for the Shermans, totaling 999 digs up to this point. The 475 digs she posted last season was a career high, following years of 308 and 216. She averaged 20.7 digs per match last season and will be even better this fall. She's the real deal.