Derrick Webb, Staff Writer
Southern Ohio Sports Authority is presented by OhioHealth.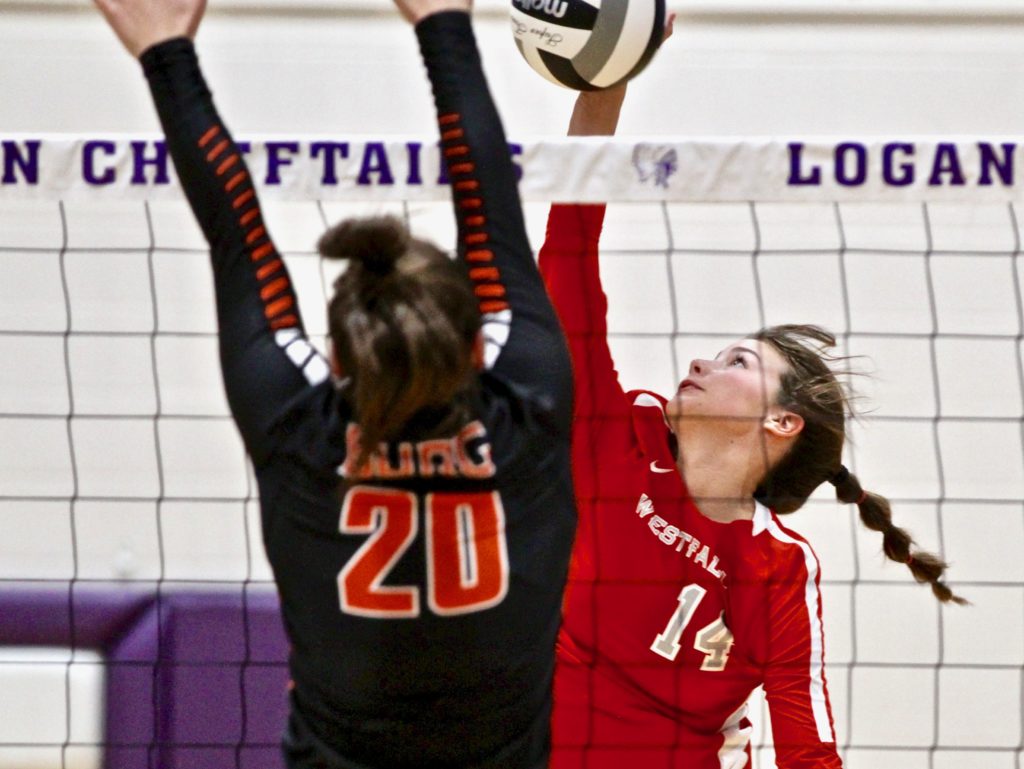 If you remember last season — and how could you forget — the area's volleyball scene provided plenty of drama and an abundance of success as usual.
Between the SVC, SOC, FAC, SHAC and MSL-Buckeye, the five conferences within SOSA's coverage reach, four different programs earned district titles while Adena and South Webster each won regional championships.
But en route to those postseason finishes, there were plenty of individual performances to rave about, multiple records broken and tons of matches that won't soon be forgotten.
As for this season, we expect much more of the same. But before it happens, for the third straight year, we decided to compile a list of the coverage area's top 30 players. It was an absolute bear to do so, but we think we've got a list of 30 athletes who are the absolute best at their craft.
Remember, this list only includes players from within SOSA's coverage area and it isn't an end all, be all. We encourage discussion and getting our athletes the recognition they deserve is always our mission.
30. Alexis Farley, Zane Trace
2021 statistics: 182 kills, 1 ace, 67 blocks, 90 digs, 19 assists
As maybe one of the area's best kept secrets, Farley impressed all season long last year. During a 19-win season, Farley posted 182 kills and 67 blocks for a team that competed for a district title. By year's end, the talented middle hitter had made sure opponents knew her name. Zane Trace is expecting more of the same in 2022. Farley will be a factor in the team's success.
29. Jordyn Zinn, Vinton County
2021 statistics: 30 kills, 42 aces, 9 blocks, 51 digs, 148 assists
Zinn's numbers from last season are, at best, misleading. She missed nearly 10 matches due to injury and, had she not missed that time, she may have become a fixture in a lineup that included 10 seniors. This year, however, it's her team. You can expect last year's numbers to inflate as Zinn takes the reins of a program that has now established a winning culture.
28. Kaydee Brown, Jackson
2021 statistics: 10 kills, 19 aces, 0 blocks, 339 digs, 45 assists
If you've watched Brown play, you know she's everywhere. There isn't a free ball she can't get to and there isn't a serve she can't receive. While Jackson's overall resume hasn't been to its standards over Brown's time, she's been a silver lining. After recording her 1,000th career dig as a junior, she'll only add to that number this fall as one of the area's best defensive players.
27. Courtney Carter, Miami Trace
2021 statistics: 141 kills, 44 aces, 4 blocks, 224 digs, 2 assists
Simply put, Carter can jump out of the gym. And she possesses the talent to be valuable in a defensive sense as well — her 141 kills and 224 digs prove that statement to be true. You can expect her to take on an even larger role this season as the Panthers look to her to provide in crucial moments. Her name isn't well-known just yet. But rest assured; it will be.
26. Lauryn Blackburn, Westfall
2021 statistics: 119 kills, 6 aces, 19 blocks, 71 digs, 7 assists
Blackburn provided an extra offensive boost to a team that won a district title last fall. She showed glimpses of her explosiveness while helping a high-powered offense pick apart opposing defenses. Now, she finds herself as one of the SVC's budding stars. As she continues to develop her game, you can expect to read her name more often. She's got tons of potential.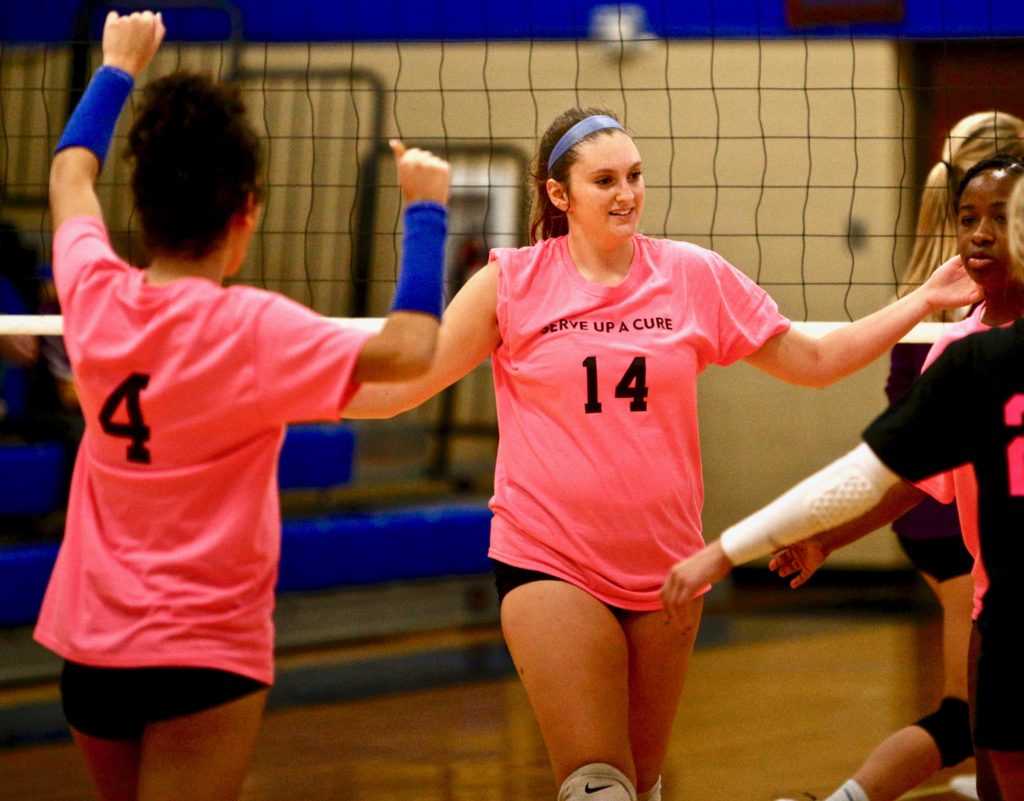 25. Caroline Corcoran, Adena
2021 statistics: 194 kills, 25 aces, 5 blocks, 179 digs, 10 assists
Corcoran simply gets the job done. She became a household name for the Cavaliers last season, helping them win the FAC title, and enters her junior season with a ton of momentum. Now at Adena, as the Warriors attempt to defend their conference crown, Corcoran will be asked to play a large role in that movement. There's never been a time where she hasn't answered the call. 
24. Brenna McQuiniff, Adena
2021 statistics: 3 kills, 32 aces, 0 blocks, 153 digs, 26 assists
McQuiniff continued to impress defensively and at the service line last fall, cementing her place on a team that won 25 matches and a regional championship. As the Warriors try to keep momentum after their state tournament appearance, McQuiniff will play a large role in helping them do so. She enters her senior season with a ton of untapped potential still left in the tank.
23. Jazz Lamerson, Piketon
2021 statistics: 240 kills, 20 aces, 32 blocks, 227 digs, 4 assists
Lamerson's play has been a well-kept secret over the past three seasons. However, she's as good as it gets. She led her team in multiple statistical categories last fall, including kills, aces and digs, and earned all-league honors when it was all said and done. She's been the Redstreaks' best all-around player for quite some time and will continue to be this season.
22. Bree Hicks, Notre Dame
2021 statistics: 74 kills, 41 aces, 30 blocks, 153 digs, 23 assists
Hicks is one of the area's best sophomores and, by all accounts, an up and coming star in the SOC. She started her career with strong numbers last season for a Titans team that finished undefeated in league play — again. As she continues to develop her skill set, you can bank on Notre Dame using her to punish opposing defenses. She'll be up for that challenge.
21. Ella Cutright, Unioto
2021 statistics: 166 kills, 0 aces, 33 blocks, 70 digs, 10 assists
While Unioto floated around the .500 mark last season, Cutright and her teammates gained another year of experience under their belts. That's bad news for opponents. Moving forward, she'll be a leader on a team that has tons of upside. She enters her junior season with 271 kills, 56 blocks and 164 digs to her name. Each of those numbers should rise significantly.