Brock Netter, Staff Writer
Southern Ohio Sports Authority is presented by OhioHealth.
JACKSON — Selfless. Leader. Opportunistic. Tone-setter.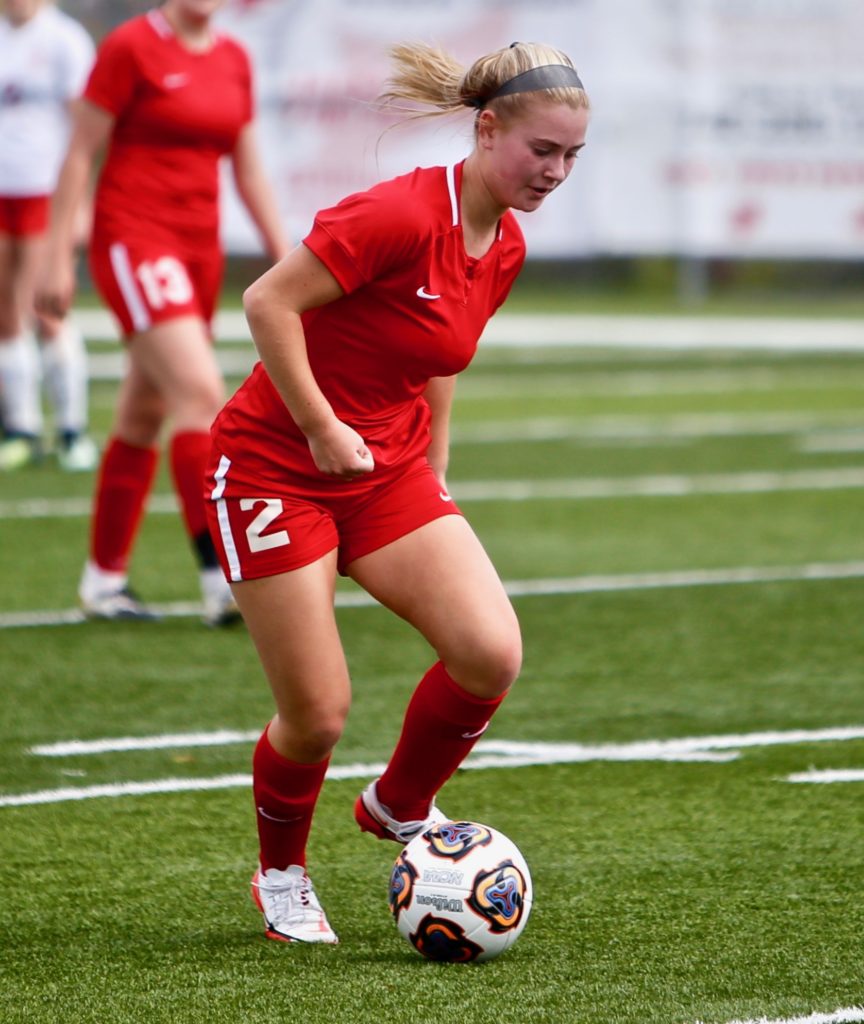 Jackson senior Abby Seimetz has never been one to shy away from being physical on the soccer pitch, and that tenacity has helped Jackson win more than 10-plus matches in each of the last two years. 
Last fall, she found the back of the net three times and dished out a team-high seven assists as part of a 12-win season that nearly saw the Ironladies win the FAC title. 
"Our conference has always been very competitive when it comes to soccer, which forces you to show up every game and take every team seriously," Seimetz said. "We have a unique situation being that we're familiar with some of the Chillicothe players through club soccer, unlike any other school in the FAC. It makes things interesting year in and year out. But it makes it a fun conference to compete in." 
Seimetz has the intangibles and, as she enters her senior season, she's going all in for one last push. She, along with a host of talented teammates, is hoping to lead Jackson to a level the program hasn't seen in quite some time. 
"From last season to this season, I've really worked on improving my footwork and getting in the weight room," Seimetz said. "It's all made me a better athlete and will really help me win those one-on-one situations this season." 
Not only is she improving her game, but most of her teammates are back this season with a year of experience under their belts. 
Alongside the returning talent, which includes leading scorer Sydney Fain, goalkeeper Mattie Walburn, Hannah Merill, T.J. Carpenter, Makayla Wyant and Jade Winters, there's also a group of incoming freshmen who are pushing their way onto the field for playing time and creating competition. 
"Having most of the team back is a huge advantage, especially when it comes to our communication and team chemistry," Seimetz said. "We also have a great group of freshmen who will contribute as well this year. Having all of that has definitely helped motivate us because us returning players feel like we have something to prove when it comes to representing Jackson soccer and showing how hard we've worked in the offseason to make this year's team the best we can be." 
However, there's also a sense of reality. Jackson knows it's been five long years since its last appearance in district tournament action. 
Seimetz knows her team needs to be better and more aggressive on the offensive end in order to reach its goals, which the Ironladies have set understandably high this year. 
Reaching the district tournament is at the top of the list.
"We've had some troubles finding the back of the net in some of our scrimmages," Seimetz said. "Mattie has been an outstanding goalie for the past two years, and our defense is as strong as its ever been in my career. So we have a ton of support in the back row. We have to put in the work on offense, but I'm confident in our skill level, and with time, it will all come together.
"I've never won a sectional title in my career, so that's the goal. This year, we have the experience as well as the drive to win. Hopefully, we go further." 
Jackson opens its season on Aug. 17 at home against Warren.