Derrick Webb, Staff Writer
Southern Ohio Sports Authority is presented by OhioHealth.
WEST PORTSMOUTH — With a hard-nosed running style and a never-go-down attitude, West senior Ryan Sissel packs a punch with the football in his hands.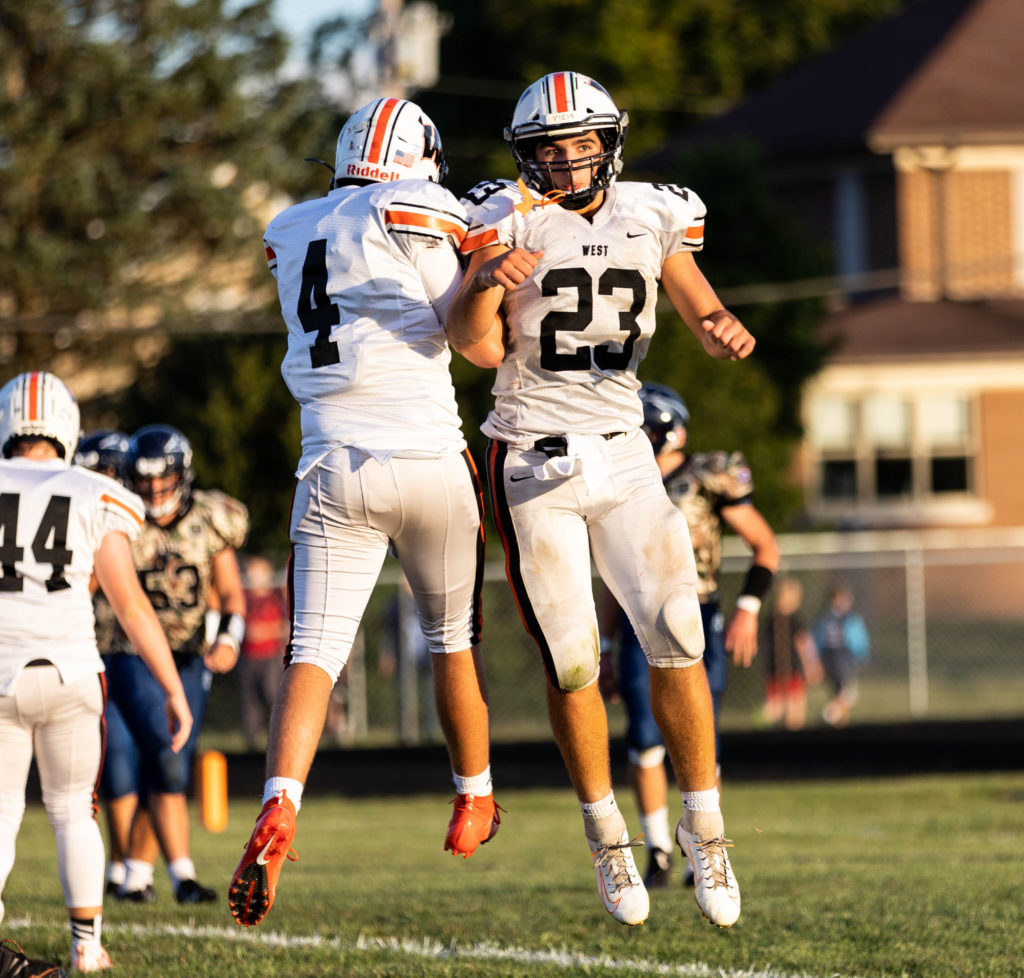 Sissel is the latest elite running back in a long line of Senator greats to punish defenses and carry the team's offensive workload. 
Last season, as a junior, he totaled 246 carries for 1,518 yards — 6.2 yards per tote — and 11 touchdowns. And, for good measure, he also recorded 103 tackles and two interceptions at his middle linebacker position.
Simply put, he's a one-man wrecking crew on the football field.
Before his senior year starts and as West prepares for Week 1 at Fairland, we caught up with Sissel to discuss his expectations, his offensive line's production, one of the best rivalries in Southern Ohio and much more.
Question: After an 0-2 start last season, your team rallied to clinch a playoff spot. What do you feel like the key was to that turnaround?
Sissel: Fairland and Portsmouth were two of the better teams we played last year. We came into the season young and not as focused as we needed to be. After the loss to Portsmouth, the demeanor of the team seemed to change. We were tired of losing. We regrouped and turned our season around.
Q: How do you keep that momentum rolling into the upcoming season?
RS: We felt like we let one get away in the playoffs and that left us with a bad taste in our mouth. Everyone knows the talent is there and we've worked extremely hard in the offseason.
Q: We hear of football rivalries in all levels of the sport. But it's just different with West and Wheelersburg. What's it like to play in that game? What's your favorite part about the atmosphere?
RS: Playing in that game is what every kid dreams about on the West side. It has a different feel than other games. It's a blast. You can't hear anything and you're just in the moment. I really can't wait to match back up this year against [Wheelersburg]. We are ready to redeem ourselves since they have gotten the better of us these past couple of seasons.
Q: Individually, you've made a name for yourself as a hard-nosed runner with a knack for finding the end zone. But that doesn't come without help from the offensive line. Can you put into words how much you appreciate those guys up front?
RS: The offensive line is the most important unit on the team. I've been playing with these guys since flag football and I love my guys. Linemen never get the credit they deserve but we can't get a play off, much less gain a yard, without them paving a path to run through.
Q: 1,518 yards and 11 touchdowns last season. That's quite the resume. How do you feel like you can be even better this fall? What's the area of the game you can improve in the most?
RS: I'm up to 220 pounds this year. Last year, I was probably 195. I feel like I'm bigger, faster, and more elusive than I was last season. I've camped at some really great football schools this summer and I came away even more confident in myself.I felt like I competed very well against some of the best players in the nation.
Q: Coach Todd Gilliland took over the program last season and instantly found success. What's it like playing for coach Gilliland and how is he continuing a winning culture?
RS: Playing for Coach G is a blast. He's a great coach and a great man. He cares about each player as if they are his own. He's building a culture of success by expecting maximum effort from everyone.
Q: What are your overall expectations this season? What can we expect to see from your Senators?
RS: My expectations are very high. I feel like we have the potential to be one of the better teams at Portsmouth West in a long time.  Most of us have multiple years of varsity experience and we got a taste of success last year. We need to take this season one game at a time and give each opponent the focus and concentration they deserve. If we do that, we'll be very difficult to beat.