Derrick Webb, Staff Writer
Southern Ohio Sports Authority is presented by OhioHealth.
CIRCLEVILLE — On a nightly basis last fall, Morgan Blakeman showed up and showed out. There's no denying that fact.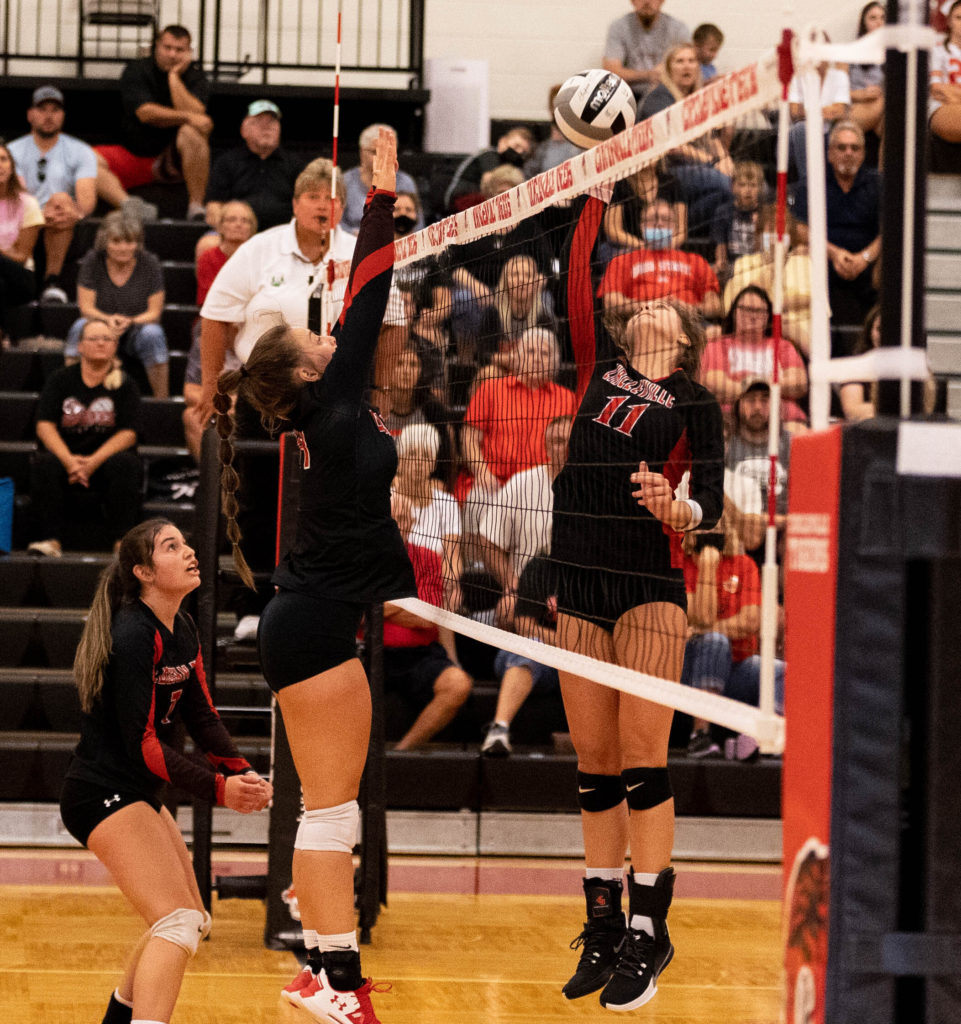 Circleville's star middle hitter spent her entire junior year continuously sharpening her craft while terrorizing opposing defenses in the process.
She was an offensive weapon, and that's saying it lightly, as well as a defensive beacon for a team that went 14-10 alongside a respectable 8-6 mark in Mid-State League action.
But, like any other elite talent, Blakeman's work is far from finished. The Tigers' senior is working harder than ever to make her best season her last.
"I really want to work on being a tricky player to stop this year," Blakeman said "I want a defense to struggle to defend me. I think my defense needs to improve the most from last year. My overall expectations for this season are to go out and make it the best one yet, not only as an individual player, but with my team. This year, I truly believe we can be a very solid team."
Blakeman is returning to a talent-packed lineup after posting team-highs of 379 kills and 72 blocks alongside 31 aces, 337 digs and 30 assists — statistics that back up her all-league and all-district nods.
Her career numbers now stand at 728 kills, 653 digs, 121 blocks and 79 aces. With multiple milestones on the horizon, she's reminding many Circleville fans of her older sister, Jordin, who was also a fierce competitor.
She'll have the chance to continue that family legacy for one more season while a younger Blakeman waits in the wings.
"Being Jordin's younger sister, I have always looked up to her on and off the court," Blakeman said. "This year, I have the opportunity to play with our younger sister Maddie. I would have loved the opportunity to play with Jordin as well."
Blakeman's statistics as a junior were, virtually across the board, the best she's ever produced — and she played 13 less sets.
But she'll be the first to tell you her teammates helped her scale that feat, in particular the team's setters, who fed her set after set. The relationships she's built with that pair have paid their dividends and in a big way.
"My setters, Maggie Gibson and Gabby McConnell, and I have a perfect setter-hitter relationship," Blakeman said. "They're always willing to give me some crazy set and to work with me to give me a perfect ball. Maggie and I have played volleyball together since we both started playing. Gabby and I have been working on building this bond since my sophomore year. They are awesome to play with and know exactly what to give me."
Blakeman, Gibson and McConnell are just three of many returning Tigers this fall.
When you throw in Cara Cooper, Ella Michael, Chandler Hayes, Maggie Gibson and Sydney Lattimer, as well as a host of newcomers, you start to see a real MSL-Buckeye title contender.
However, that's much easier said than done.
The league has built a reputation on volleyball supremacy and continued to display that elite level of play last fall.
Blakeman knows and understands that all too well. However, with a bright red target on her and her teammates' backs, she believes her Tigers will be ready.
"Playing in the MSL can differ from game to game, depending on what team we are playing. Being Circleville, we get everyone's best game," Blakeman said. "We are the team to beat every year. This year, to improve our record, our team just needs to go out and play each game the same way, no matter who is across the net from us."
Circleville's season opener is scheduled for Aug. 23 at Westfall before its home opener on Aug. 25 against Huntington.
Blakeman, with high expectations in mind, is looking forward to getting back to what she does best.
"I am excited to have a lot of returning players back. It makes it easier to gel as a team. We have a pretty good amount of talent coming back from returning players and incoming freshmen," Blakeman said. "The younger girls just slid right into the bunch. Most of us girls have a relationship outside of sports and it makes it easier to play together."