Derrick Webb, Staff Writer
Southern Ohio Sports Authority is presented by OhioHealth.
Believe it or not, fall is right around the corner.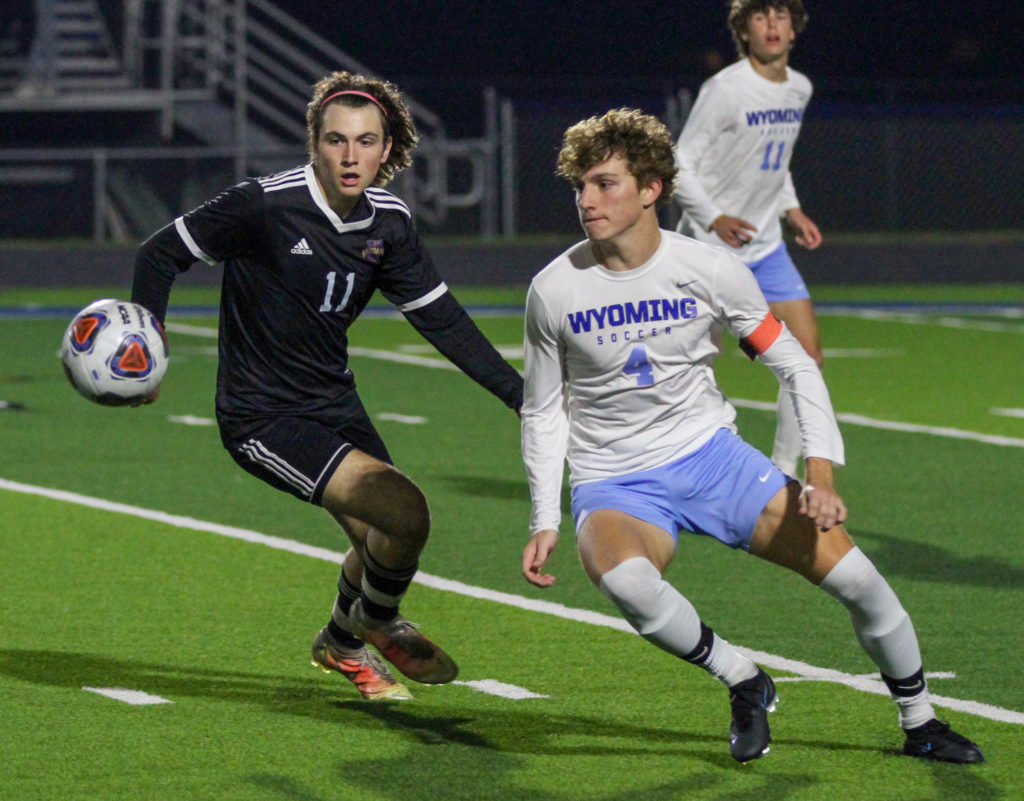 As the calendar continues to creep towards the start of a new school year, local soccer programs are gearing up for what they hope to be successful seasons.
Last year, the area enjoyed several deep tournament runs after being thoroughly entertained throughout the regular season. But those slates are now clean. So what can we expect to see next?
We asked our readers to submit questions geared towards the upcoming soccer season — both on the boys and girls sides. Here, we answer five boys soccer inquiries.
Unioto's boys made a state semifinal run last season. Can the Shermans recreate that magic?
As long as Lucas Hanes and River Pettigrew are both still on the roster, the answer is yes. However, as the Shermans know all too well, winning a regional title isn't easy. They'll have their work cut out for them. The good news is Unioto will be welcoming back an abundance of experience — the likes of which include Hanes, Pettigrew, Kamden Smith and JC Stark, a quartet that accounted for 70 of the team's 88 goals last season. The group will also have its goalkeeper, Micah Geise, and top defender, Cameron Thompson, back in the fold as well. Needless to say, first-year head coach Freddy Cortez won't have to look for leadership. If all goes well, even while playing with a target on their backs, there's absolutely a chance the Shermans could recreate last year's magic.
Which local program has the most potential coming into the fall but isn't getting much attention?
Not so long ago, the Peebles Indians were competing for a district championship — and, mind you, had a 1-0 lead deep into the second half of that title game. This fall, they'll be bringing back their top two goal scorers in Mason Sims and Cory Reed, as well as Evan Day and Waylen Lloyd. Those four names combined to score 66 of the team's 79 goals last season. Zane Porter, the Indians' do-it-all goalkeeper, is also returning and will try and add to his 204 saves as a junior. Peebles was 11-6-2 last season and, after finding a groove, won six of its last seven matches. If this year's group can find a rhythm early, they could be downright special.
Who's the most underrated player in the area?
I think there's many underrated players in our area. But one that I think flies under the radar more than most is Chillicothe defender Mason Siberell. As a junior, Siberell anchored a defense that surrendered just 29 goals — 12 of which came in two matches against St. Francis DeSales and New Albany, two schools that combined to go 30-7-4. As a senior, Siberell will take on a larger role and one that comes with leadership needs. The Cavaliers finished 11-2-4 last fall and went undefeated in the Frontier Athletic Conference. During league play, Chillicothe gave up four goals in eight games. Siberell was at the center of that dominant defensive display.
Minford won its first district title since 2011 last fall. Do the Falcons have a chance to win two in a row?
Why not? Winning a district title in Division III isn't easy. That's why the Falcons hadn't done it since 2011 before last season. But Myles Montgomery is back and ready to roll after a freshman year that saw him score 12 goals and pass out 12 assists, Adam Crank will return for his senior season after 11 goals and 11 assists last fall, and Gavin Downey will be a name you'll need to watch for as well. Replacing Zane Miller within the offense and Levi Coriell in goal is easier said than done. But the Falcons do have a group that's now been battle-tested. This team knows what to expect in big games and, yes, that matters. To be the best, you have to beat the best, right? The road to a district crown still runs through the SOC champions.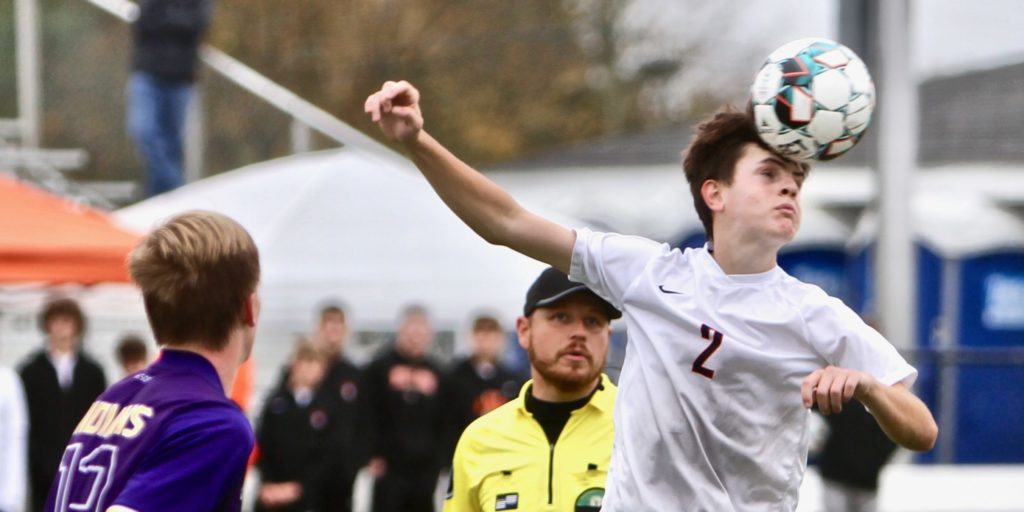 Who do you think will lead the area in goals this season?
This is a loaded question because there are so many different names I could list and any one of them could top that list. However, if I had to pick, I'll go with Wheelersburg's Max Hagans. He's an absolute wizard with the ball at his feet and he's shown the ability to light up opposing defenses with ease. He scored 25 times last season, alongside 14 assists, following a freshman year where he found the back of the net on seven occasions — there would've been more but teammate Aaron Jolly, a first-team All-Ohioan, was busy scoring 48 goals. So with 32 goals already under his belt, assuming he stays healthy, it's not out of the realm of possibilities to say that Hagans will match that number as a junior. More importantly, the Pirates will be looking for another district title. Hagans, without question, will be the catalyst of that movement.