Derrick Webb, Staff Writer
Southern Ohio Sports Authority is presented by OhioHealth.
CHILLICOTHE — Just 26 games into a demanding summer slate, the Chillicothe Paints had already clinched their spot in the Prospect League playoffs.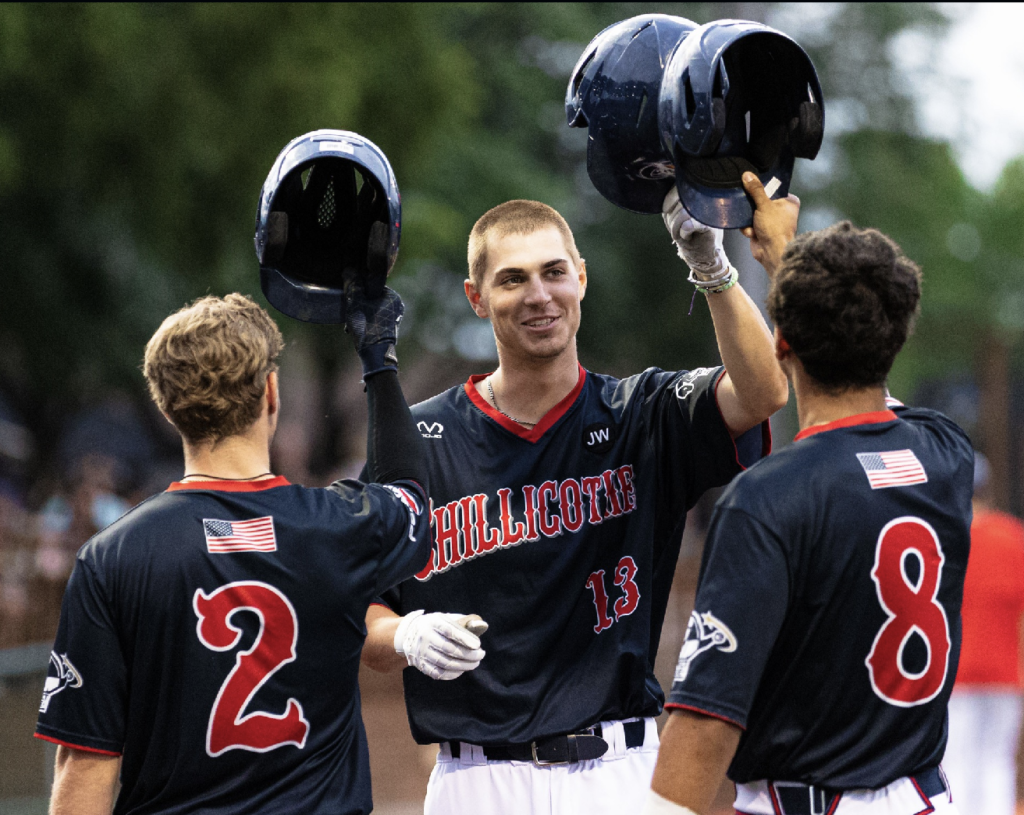 On June 28, a 10-3 win over West Virginia handed the Paints the first-half Ohio River Valley Division title. Since, the club has won four of its last five games to go to 21-10 this summer.
In the Ohio River Valley Division, the Johnstown Mill Rats finished second in the first-half standings at 12-19 overall, followed by West Virginia at 11-18 and Champion City at 9-20.
The Prospect League's Wabash River Division was loaded with three of its four teams finishing the first-half at .500 or better. The Danville Dans took home the first-half title with a record of 21-9, followed by the Illinois Valley Pistol Shrimp at 20-11, REX Baseball at 19-11 and the Lafayette Aviators at 14-16.
In the Western Conference, the league's two best first-half teams were the Quincy Gems at 19-13 and the Alton River Dragons at 18-13.
For Chillicothe, in 31 games, the team has scored 206 runs while posting a team batting average of .267. As for the pitching staff, the Paints own a team ERA of 4.42 and opponents are hitting .259.
Chillicothe also leads the league in attendance with a home game average of 1,946 fans.
Individually, Jeron Williams (University of Toledo) leads the team in hitting with a .400 batting average. Williams is 36-for-90 on the year with six doubles, 27 runs scored and 15 RBIs.
Brett Carson and Tim Orr are all also hitting above the .300 mark.
Carson (Marietta College) — a Teays Valley graduate — is currently hitting .382 batting average alongside five doubles, two home runs and 10 RBIs. Carson also pitches, owning a 1-0 record and a team-leading three saves in 8 1/3 innings.
Orr (Tiffin University) is hitting .360 and leads the team in RBIs with 29.
On the hill, Nick Lallathin (Walsh University) leads the teams in wins with a 4-0 record. In 22 innings of work, he owns a 0.82 ERA and has struck out 21 hitters. Dylan Taliaferro (Kean University) has also fared well on the rubber, going 3-1 in 24 2/3 innings with 21 strikeouts and a 2.19 ERA.
Now past the halfway point, Chillicothe will host Johnstown on Wednesday before embarking on a five-game road trip. That journey will take them to Lafayette, Illinois Valley and West Virginia.
For a full look at team statistics, click here. If you're thinking of attending a game, you can visit chillicothepaints.com to purchase tickets, view the team's schedule and stay up to date on each of the club's contests.