Derrick Webb, Staff Writer
Southern Ohio Sports Authority is presented by OhioHealth.
CHILLICOTHE — When Jackie Kellough coaches her next volleyball match, she'll be doing so at a school she calls home.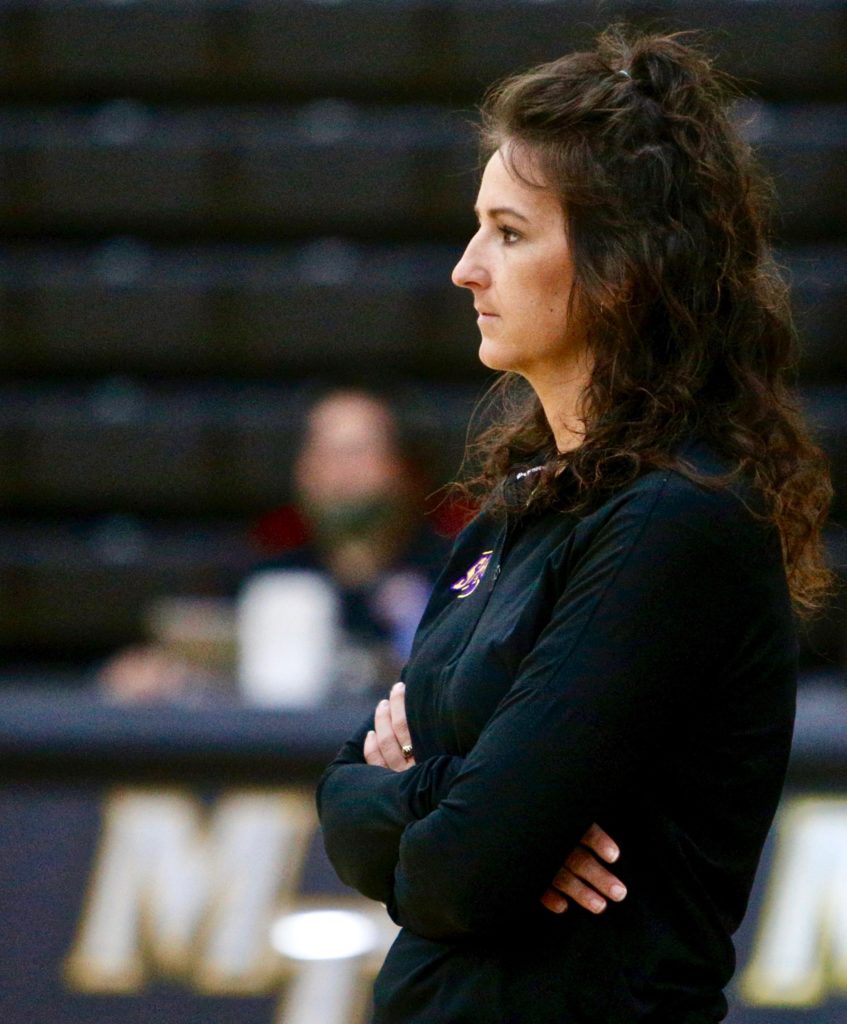 After three seasons at Unioto, Kellough has taken over Huntington's varsity program — one she's quite familiar with to say the least. Kellough graduated from Huntington in 2012 and was inducted into the school's Athletic Hall of Fame in 2018.
"It's hard to put into words what Huntington sports mean to me and my family," Kellough said. "Looking back, it's crazy to see how God has worked in my life to lead me back here where I belong. My experiences outside of Huntington and the opportunities that I've had have helped me appreciate where I'm from so much more. I'm incredibly grateful for the opportunity to be back home and give back to the community that gave me so much."
While at Unioto, Kellough led the Shermans to an overall mark of 39-32. The lessons she learned during that three-year period will certainly be applied to her newfound gig.
And, just like every other coach, she'll continue to learn new lessons every day.
"I'm still learning and I think, as a coach, you always have to have that mindset," Kellough said. "The experience I do have has helped me to realize the importance of surrounding myself with good people who will empower the players and the program. You can't do it alone and I had the privilege to work with some great people at Unioto. I will always be thankful for that. I'm excited for my staff at Huntington, and a community of people that I already love, to be a part of this journey with me."
Kellough was Huntington's first player to reach 1,000 career kills — she ended her career with a school record 1,308 — and was the SVC's co-Player of the Year during her senior year. By the time she had graduated, she had set single-game records with 41 kills and 12 aces, as well as the school's season-high mark in kills with 531.
She now replaces the coach that she played under in Tina Magill, who stepped down from the position this past November. Magill was 254-126 during two different coaching stints — 2006-2012 and 2014-2021.
"When I think back about my high school career, I can't help but to be thankful for SVC volleyball," Kellough said. "I got to play with and against some amazing athletes and coaches. I hope my players get to have as good of an experience as I did. Huntington people are gritty. They get after it. They don't always have the numbers that other schools have, but they have heart and pride. I think playing into that is, and always will be, our advantage."
Kellough's work will start with a group that's coming off an 18-7 campaign that included a district runner-up finish. Gone, however, from that roster are four seniors that combined for 1,020 kills, 144 aces and 1,249 digs.
Having said that, Huntington — just like every other program in the SVC — has plenty of talent left. Names like Emma Hinshaw, Leah McCloskey, Kaci Carroll, Makenzie Tackett, Meredith Hirsch and Allie Baker, among others, are back in the fold.
Kellough will be developing that group's talent while attempting to keep the program's rich history of success intact.
Her debut at Huntington is scheduled for Aug. 20 against Clay. She's up for the challenge.
"August can't come soon enough. I've been watching these girls in open gyms and I'm excited to coach them into the team I know they can be," Kellough said. "If we continue to work hard, I have no doubt that we'll be competitive each and every night in true SVC fashion."