Brock Netter, Staff Writer
Southern Ohio Sports Authority is presented by OhioHealth.
COLUMBUS — The Ohio High School Baseball Coaches Association released its All-Ohio baseball lists on Monday with a number of players from the area earning their spots.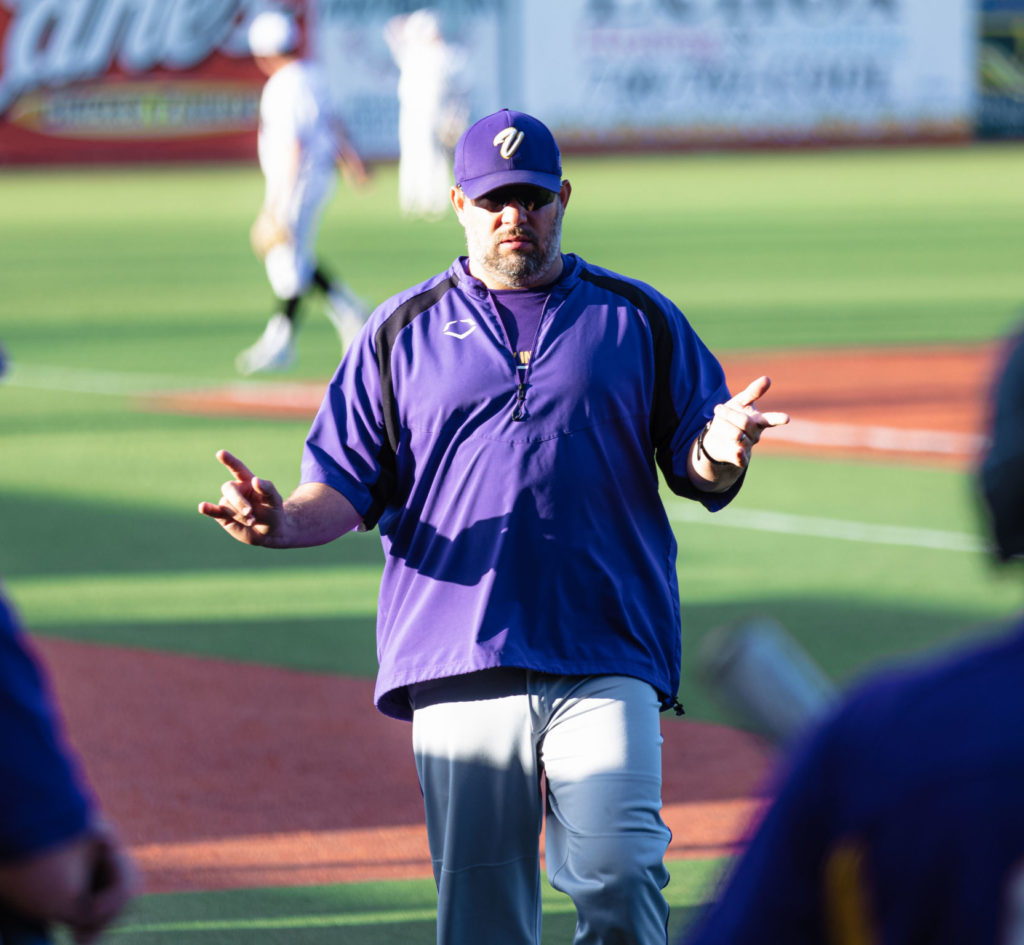 Leading the area's list is Valley's Carter Nickel and Zane Trace's Ben Nichols, who each performed at the highest of levels all year long to earn themselves a spot on first-team All-Ohio in Division IV and Division III, respectively.
On the mound, Nickel was untouchable as he went 6-0 with a 0.33 ERA in 42 innings of work while striking out 64 batters and issuing just six walks. He helped bring the Indians a second straight district championship.
Nichols, on the other hand, did damage at the dish by batting .480 with a home run, 17 doubles, 43 runs scored and 38 RBIs, leading the Pioneers to a district final appearance. He also tossed 67 innings, going 10-1 alongside 81 strikeouts and a 1.78 ERA.
Meanwhile, Valley coach Nolan Crabtree was named Division IV Coach of the Year after leading the Indians to 22 wins and a district title.
In Division II, Jackson's Caeleb McGraw and Unioto's Micah Geise earned second-team All-Ohio honors.
McGraw finished the season batting .467 with six doubles, 19 runs scored and 37 RBIs, guiding the Ironmen to 20 wins and a share of the FAC Championship. Geise took his game to another level and batted .418 with four home runs, four triples, nine doubles, 21 RBIs, scored 40 times and stole 19 bases, helping the Shermans win 22 games, a share of the SVC title and a sectional crown.
Washington's A.J. Dallmayer and Unioto's Andrew Griffin earned a spot on the Division II honorable mention list.
Dallmayer hit .328 with two home runs, two triples, 10 doubles, 22 runs and 22 RBIs, leading the Blue Lions to a district championship while Griffin was spectacular across the board, going 5-1 on the mound with a 1.34 ERA and a .453 batting average to go along with a pair of home runs, three triples, 12 doubles, 24 runs and 28 RBIs.
In Division IV, South Webster's Robert Martin and Whiteoak's Carson Emery carved out spots on second-team All-Ohio.
Martin led the Jeeps to a district final appearance with his performance on the mound, going 6-5 with a 0.80 ERA in 69 2/3 innings while striking out 110 batters.
Emery did his damage from the dish, batting .386 with 12 doubles, 33 runs, 37 RBIs and 42 stolen bases, leading his Wildcats to 21 wins, a SHAC title and a district championship.
Emery's teammate, Nate Price earned a spot on the honorable mention list, topping out with a .403 batting average alongside 10 doubles, 23 stolen bases, 27 runs scored and 36 RBIs.
To see the full All-Ohio baseball links, click here.