Derrick Webb, Staff Writer
Southern Ohio Sports Authority is presented by OhioHealth.
AKRON — Selfless. Leader. Teammate.
Lyndsay Heimbach is the exact definition of each of the above terms.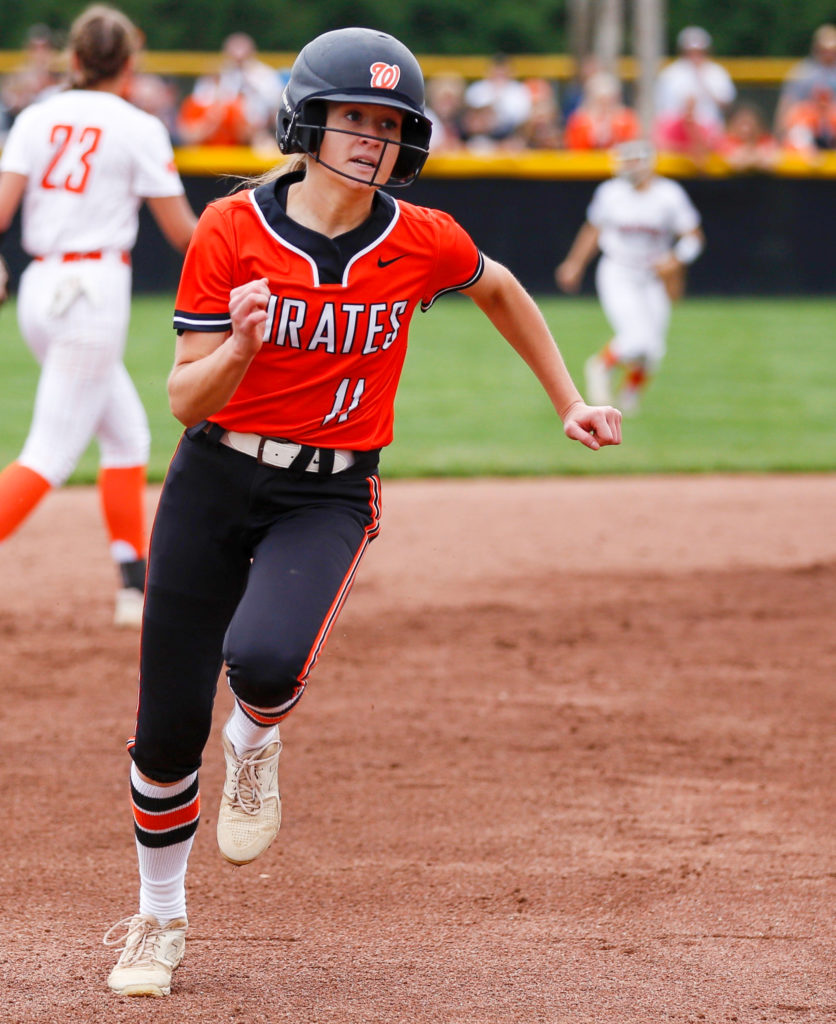 Wheelersburg's senior outfielder can hold her own. But what really makes her stand out is her effortless ability to lead her team.
No matter what the scoreboard says, whether her Pirates are ahead or behind, Heimbach is constantly uplifting her teammates. She may even enjoy seeing their successes more than her own.
"Honestly, part of it's my personality and the other is just a love for this game and my teammates," Heimbach said. "I love watching my teammates succeed and reach their goals. When they have success, our team has success. And seeing that play out is so rewarding."
She's seen a lot of it play out during the last four years, and that's an understatement.
For a second straight season, her Pirates are headed to Akron to compete for a Division III state championship, continuing the program's winning culture. Heimbach's past four seasons include four conference titles, four sectional championships and two district crowns.
And that doesn't include the school's wins on the volleyball and basketball courts — two programs she's also played major roles in.
This past fall, her senior volleyball season was, for the most part, taken away from her due to health reasons. That taught her to not take any moment for granted on the diamond this spring.
"With this being my senior season, I've tried to lead by example," Heimbach said. "I've been more of a vocal leader. But this year, I tried my best to step up and be reliable for my team in every situation. I also tried to emphasize just enjoying every moment. My senior volleyball season was something I was looking forward to but unfortunately didn't really happen. I just try to cherish every second I have with my teammates and encourage them to do the same."
For the second time in her softball career, she'll have the opportunity to play in Akron this weekend — a chance that some players only dream of. That's, of course, after Wheelersburg ransacked its way through sectional, district and regional brackets.
During their tournament run, the Pirates have outscored their opponents by a 67-3 margin.
"Our lineup is strong, both offensively and defensively at every spot. It's awesome to be on a team with that ability," Heimbach said. "No matter where we're at in the lineup, or where the ball is hit to us on defense, there's never any worry and there's always the potential for something amazing to happen. One through nine and every girl in that dugout … I'd take my team any day."
Last year's state tournament appearance resulted in a 10-8 semifinal loss to Fairview — the eventual Division III state champion.
This year, Heimbach believes things could be different. Why? She says the team's bond is like no other.
"I think what sets this group apart is love. Each of us has a genuine love for each other as a player and person," Heimbach said. "Some teams just get along with each other because they're teammates. But these girls are truly my best friends. We have our ups and downs but we always work things out and our bond is like no other."
Heimbach and her teammates' first test is a meeting with Cardington-Lincoln in a Division III state semifinal at 5:30 p.m. on Friday. That matchup pits the state's two top-ranked teams against one another — Wheelersburg being No. 1 and Cardington-Lincoln sitting at No. 2.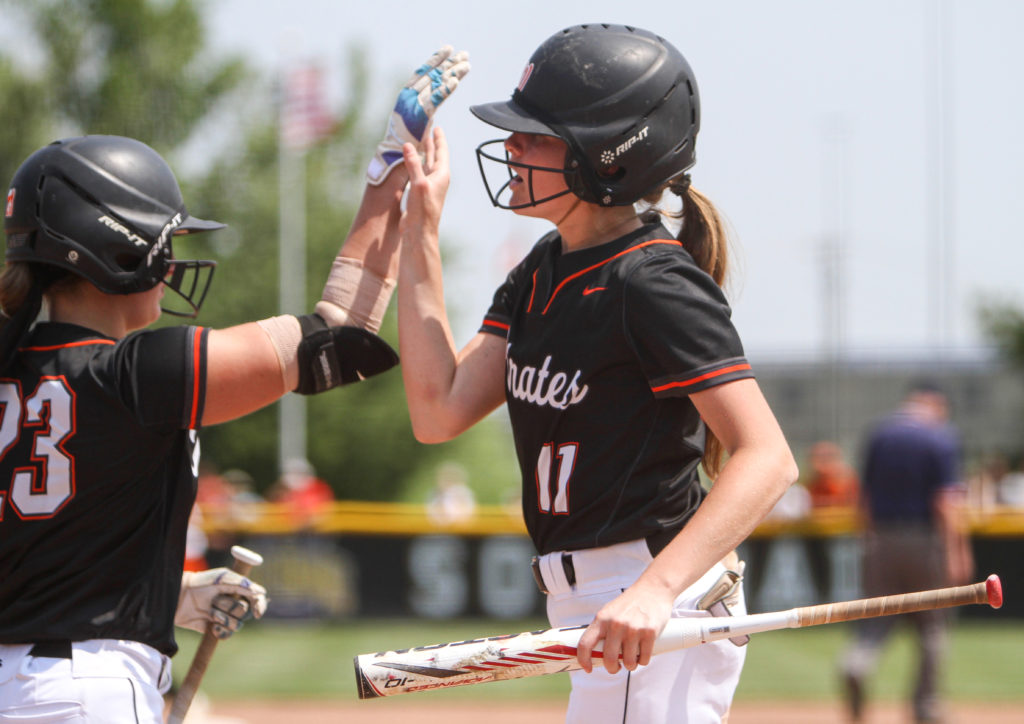 "We're expecting the best of the best. Being Wheelersburg, we know we have a target on our backs and we get everybody's best shot," Heimbach said. "We also know that these teams are legit with great talent and work ethic. We're going to go out there with respect for our opponents, but confidence in ourselves and our abilities."
A win against Cardington-Lincoln would give Wheelersburg the chance to win its second state title in six seasons against either Casstown Miami East or Massillon Tuslaw.
And what would a state championship mean? That seems like a simple answer … everything.
"I don't think words can justify what winning a state title would mean to my teammates and I. Since coming up short last season, our goal since last June was getting back to state and bringing the trophy home," Heimbach said. "Winning this would make all the off-season training, individual sessions, and long practices so worth it. More importantly, I think it would mean even more to the community and it'd be a way to thank them for being such a great support system."