Brock Netter, Staff Writer
Southern Ohio Sports Authority is presented by OhioHealth.
PORTSMOUTH — Just like Wheelersburg's softball program headlined the SOC II's all-league honors, the Pirates' baseball team followed suit after taking home the conference crown.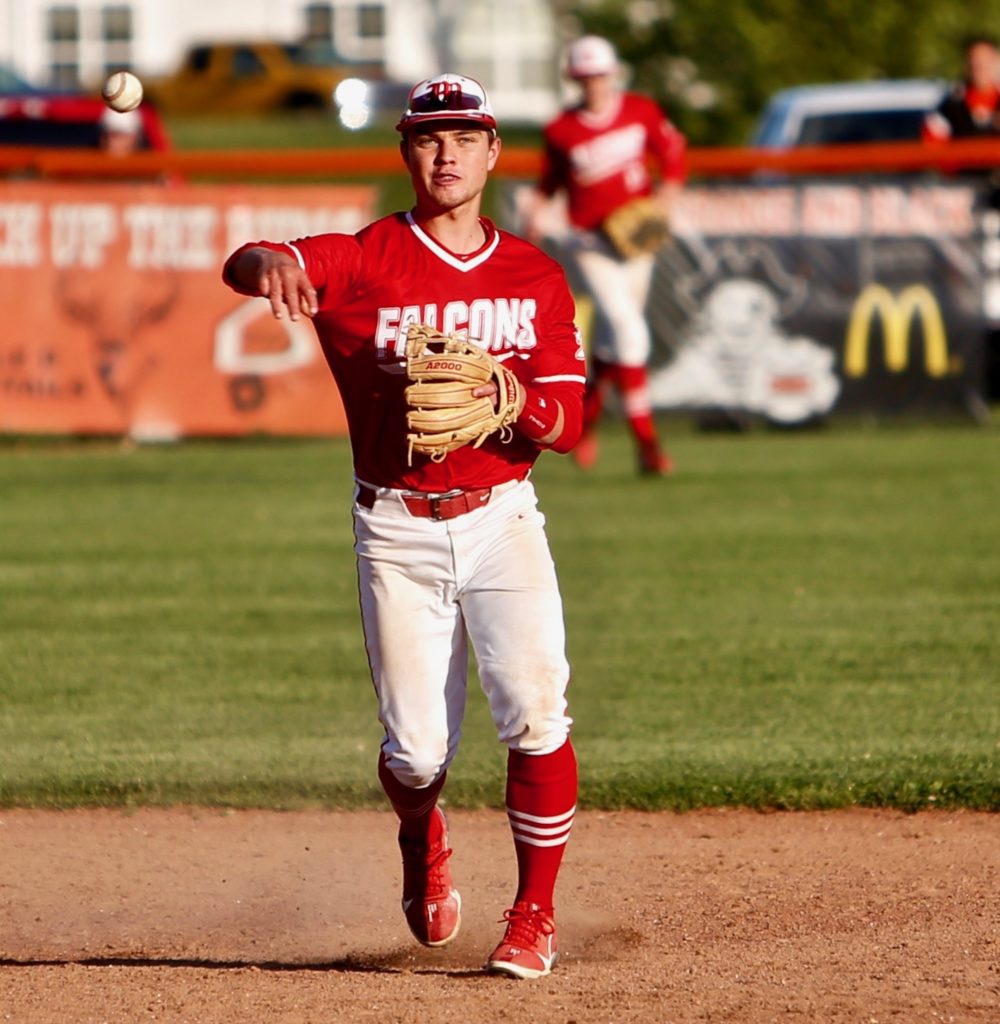 The Pirates took home hefty hardware when the Southern Ohio Conference released its all-conference teams on Wednesday. 
Cooper McKenzie was tabbed as the Player of the Year, teammate Hunter Thomas was named the Pitcher of the Year and Derek Moore was named the league's Coach of the Year. 
Clean sweep.
Over on the SOC I side of things, Symmes Valley's Brayden Webb was named the Player of the Year and Ironton St. Joe's Blake Stunteback took home Pitcher of the Year honors.
Symmes Valley coach Chad Renfroe was named the Coach of the Year. 
McKenzie and Thomas were joined on the first-team list by teammate Creed Warren, Valley's George Arnett and Carter Nickel, Minford's Aodhan Queen and Adam Crank, Waverly's L.T. Jordan, Oak Hill's Rylan Sams, West's Jakob Tipton, South Webster's Robert Martin, Eastern's Dylan Morton and Northwest's Orville Tackett. 
On the second-team list was Wheelersburg's Jake Darling and Connor Estep, Valley's Tate Queen and Chase Morrow, Minford's Cole Borland, Waverly's Jase Hurd, South Webster's Jaren Lower, Oak Hill's Gavin Howell, West's Trevor Fike, Northwest's Kaleb Seals and Eastern's Nate Havens.
Joining Webb and Stuntebeck with SOC I first-team honors is Ironton St. Joe's Michael Mahlmeister and Elijah Rowe, Notre Dame's Alex Cassidy and Matt Boldman, Symmes Valley's Levi Best, Clay's Mitchell King, Green's Nathaniel Brannigan, Western's Trey Satterfield and East's Landen Pernell. 

The second-team list features Symmes Valley's Levi Niece and Nick Strow, New Boston's Myles Beasley, Brady Voiers and Ecter Brady, Notre Dame's Dylan Seison, Clay's Malachi Roper, Western's Chase Carter and East's Ethan Rase.