Brock Netter, Staff Writer
Southern Ohio Sports Authority is presented by OhioHealth.
PORTSMOUTH — The Southern Ohio Conference released its all-league softball honors on Saturday and a quartet of familiar names headline the lists.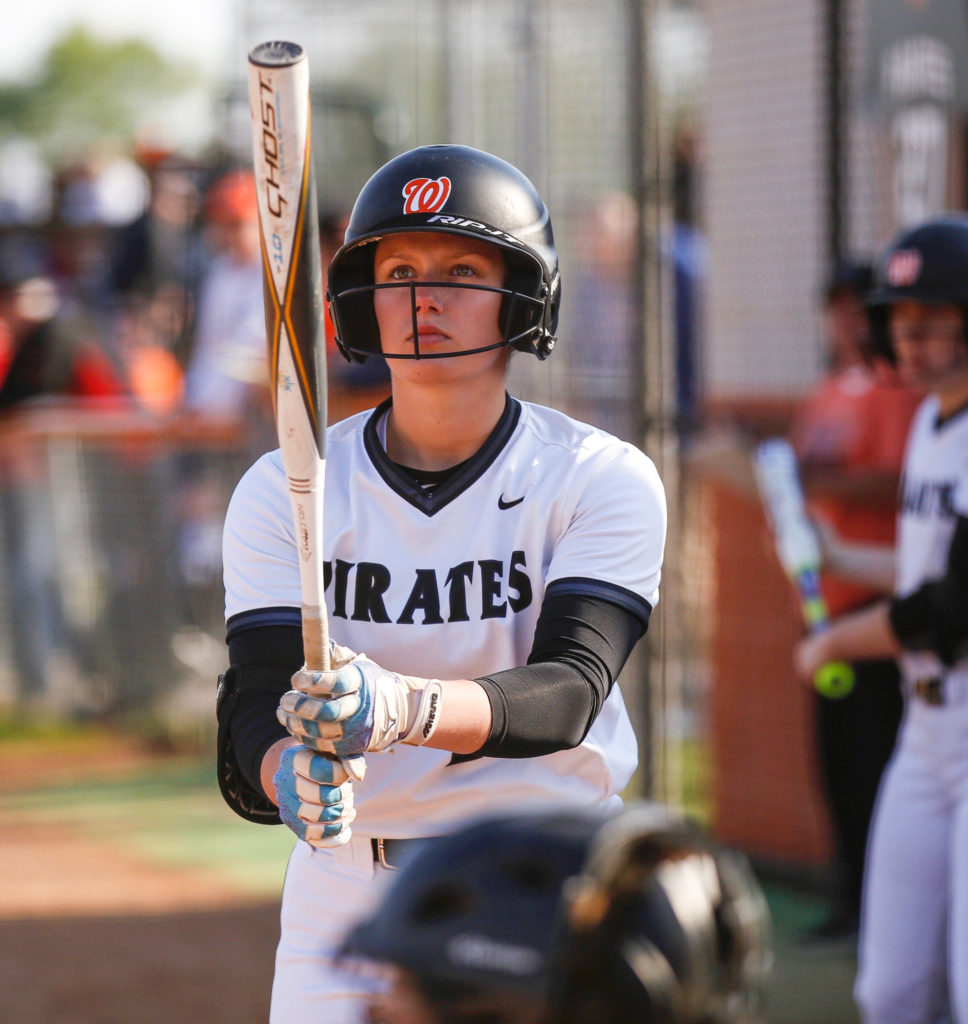 There's really no debate when it comes to who the SOC II Softball Player of the Year was. Wheelersburg's Macee Eaton is in a class of her own.
After slugging 19 home runs … and still counting … while leading her Pirates to a second straight state semifinal appearance, the junior superstar earned the POY award.
West's Sydney McDermott was named the SOC II Pitcher of the Year, and understandably so after striking out 354 batters alongside a 0.92 ERA and leading the Senators to their first district title since 2015.
Meanwhile, on the SOC I side of things, Green's Kasey Kimbler earned Player of the Year honors.
Notre Dame's Gwen Sparks was named the SOC I Pitcher of the Year after guiding the Titans to a district title and a regional final appearance.
Wheelersburg's Teresa Ruby was named the SOC II Coach of the Year, and Clay's Jason and Cindy Gearhart were named SOC I Coaches of the Year.
Joining Eaton and McDermott with first-team SOC II honors are Wheelersburg's Catie Boggs and Andi Jo Howard, South Webster's Bri Claxon and Skylar Zimmerman, West's Emily Moore, Waverly's Suzzy Wall, Valley's Emilie Johnson, Northwest's Mollyann Runyon, Eastern's Molly Nickell, Oak Hill's Brenna Davis and Minford's Lorelie Martin.
Second-team honors were earned by Wheelersburg's Haley Myers and Rileigh Lang, West's Abi Boland and Kaylor Pickelsimer, South Webster's Rylee McGraw, Valley's Lexi Whitt, Waverly's Faith Thornsberry, Oak Hill's Kallan Kinzel, Minford's Miranda Johnson, Eastern's Hannah Felts and Northwest's Haley Hawes.
Joining Sparks and Kimbler on the SOC I first-team list was Notre Dame's Kyndall Ford and Annie Detwiller, Clay's Jacy Gearhart and Preslee Lutz, Symmes Valley's Lauren Wells and Kylee Thompson, New Boston's Jadelyn Lawson, Western's Bailey Elliott and East's Mia Caldwell.
Leading the second-team honors was Notre Dame's Libby Kelly and Bree Hicks, Clay's Shea Edgington and Kailey Ware, Symmes Valley's Desiree Simpson, Green's Gracie Daniels, New Boston's MacKenzie Whitley, Western's Morgan Whitley and East's Adriana Hufferd.