Derrick Webb, Staff Writer
Southern Ohio Sports Authority is presented by OhioHealth.
CHILLICOTHE —There may be three certain things in life — death, taxes and Wheelersburg's Macee Eaton dropping absolute bombs.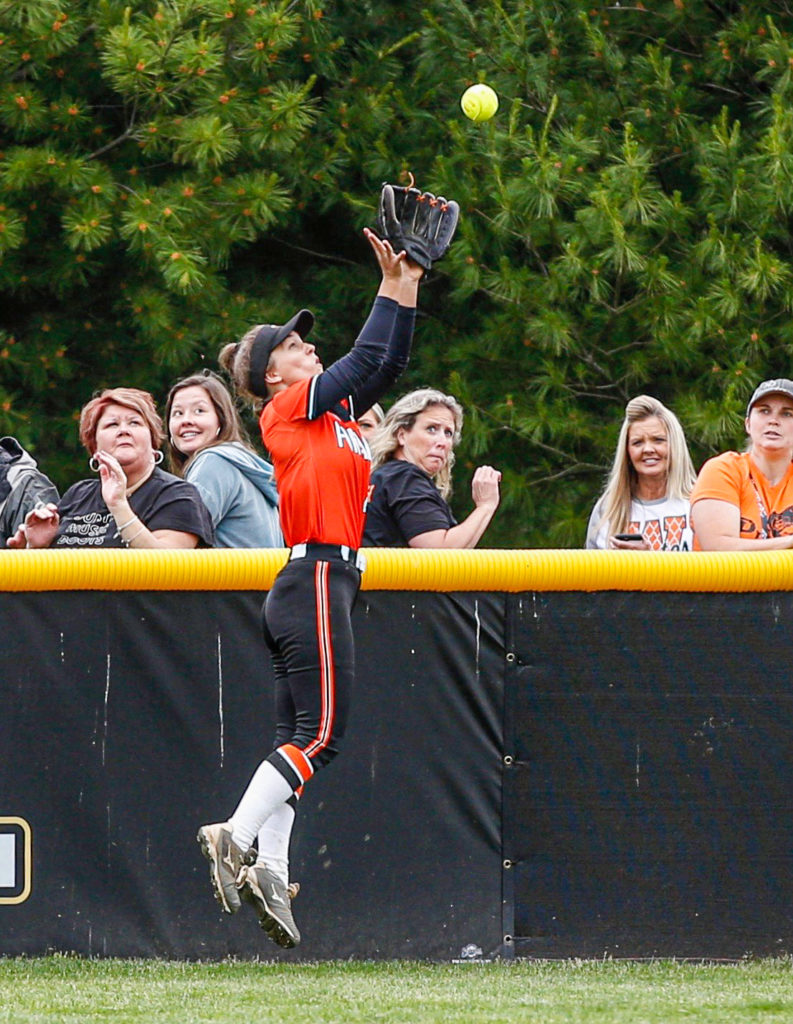 The Pirates' junior hit a trio of home runs — going deep in the third, fifth and sixth innings — during Saturday's Division III regional final, pacing her teammates to a 9-2 win over West. The win marks Wheelersburg's fourth-ever state tournament appearance.
"I'm just seeing the ball really well right now," Eaton said. "I've put in a bunch of work and I'm ready for whatever comes. I've got a lot of confidence. I just hit the ball and see where it goes."
Eaton's home run was coupled with a dose of dazzling defense.
Led my center fielder Kiera Kennard, alongside third baseman Sydney Skiver and catcher Brynley Preston, Wheelersburg saved several runs with highlight-worthy plays.
"This win means a lot, especially after last year," Preston said. "We've been working all season, so it really means a lot that all of our hard work has paid off."
Tale of the tape
The Pirates (25-1) scored their first two runs in the top of the second, capitalizing off a fielding miscue.
Following a single from Lyndsay Heimbach, Brynley Preston reached base on error. On the same play, Heimbach raced home to score.
"[West pitcher Sydney McDermott] is a great pitcher and she brings it every single day," Heimbach said. "We just went up there with the mentality of hitting the first-pitch strike that we like. That's what we did. Good things happen with that."
Wheelersburg's Emma Smith, who came into the game as a pinch runner, then scored on a passed ball for a 2-0 tally early on.
In the top of the third, Macee Eaton made it a 3-0 game with a solo shot over the left-center field fence — continuing her torrid pace throughout the postseason.
The Senators (26-3) graced the scoreboard in the bottom of the fourth with a solo home run from Emily Moore.
But Eaton struck again in the fifth, hitting a no-doubt two-run bomb to make it 5-1 score before Rileigh Lang followed suit with a three-run homer that ricocheted off the top of the center field fence, putting 'Burg ahead 8-1.
Eaton's third and final home run of the day came in the sixth inning — that solo shot wrapped up a tournament run where the junior is 9-for-10 with eight home runs and six intentional walks.
The Senators produced the day's final score in the bottom of the seventh when Moore went deep for a second time.
Stat book
Eaton ended the day 3-for-3 at the dish with three homers and four RBIs while Lang was 2-for-4 with a double, a home run and three RBIs. Wheelersburg's Andi Jo Howard pitched a complete game, picking up the win while surrendering two earned runs on five hits.
West was led by Moore at the dish, who went 2-for-3 with two home runs and two RBIs.
What's on tap
While the Senators end their season, Wheelersburg advances to a Division III state semifinal against Cardington-Lincoln — a 14-4 winner over Tinora to advance. That game will take place at 5:30 p.m. on Friday at Akron's Firestone Stadium.
"Last year's experience [in the state semifinal] helped. Playing on that big of a platform helped. It's a different feel. We've heard that Cardington-Lincoln is a lot like us," Preston said. "But we just have to be us. We've got to tighten up and have great pitch selection at the plate. But the main goal is to just be us."