Derrick Webb, Staff Writer
Southern Ohio Sports Authority is presented by OhioHealth.
ATHENS — Just 48 hours after Titus Lotz pitched a gem to help Washington reach a district final, Tanner Lemaster mirrored his teammate's performance to put the Blue Lions in the Sweet 16.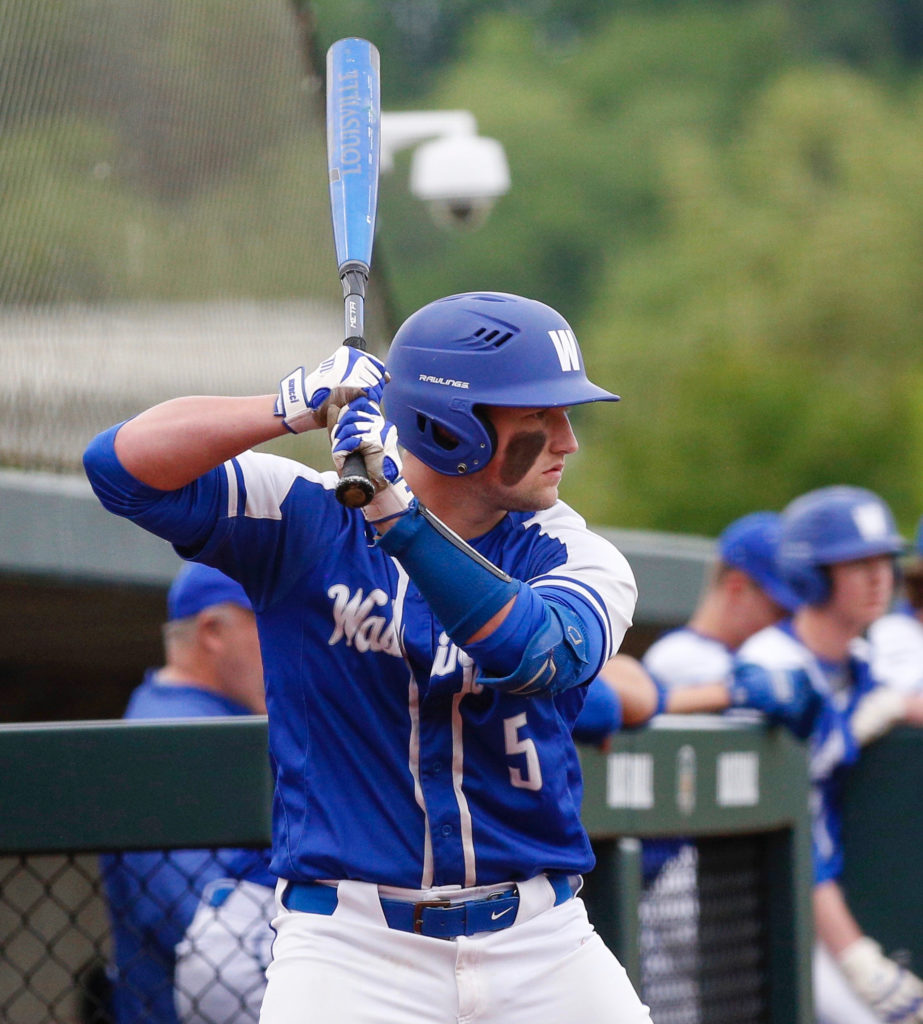 Lemaster tossed a five-hit shutout at Ohio University on Wednesday, blanking Sheridan by a 3-0 final to help Washington (18-5) take home a Division II district championship trophy — the program's first in 15 years.
"The first district championship in 15 years … It means the world to us," Lemaster said. "It's just another step step towards our main goal."
Each and every one of the Blue Lions' runs came in the top of the first inning.
Karson Runk began the game with a double into center field before scoring on a triple off the bat of Lotz, who happened to be the next hitter. After Sheridan retired the next to batters, Tyler Tackage reached base after being hit by a pitch.
That gave way for Jonah Waters — who produced the game-winning hit in Monday's 2-1 victory over Circleville — to log a two-run double into right field, scoring both runners and making it 3-0.
From there, it was all Lemaster.
"It felt like I was throwing hard tonight. I found my groove early and was blowing it past guys," Lemaster said. "Getting deeper into the tournament, you're going to face good hitters and Sheridan being the good team that they are, they started to hit in the second round through the lineup. I had to start mixing in my breaking balls and trusting my defense to make plays. We've done a great job all year and it makes my job as a pitcher ten times easier."
The right-hander struck out five, walked just one and earned the win in just 89 pitches.
Runk finished the night 1-for-3 with a double and a run while Lotz was 1-for-3 with a triple, a run and an RBI. Waters ended 2-for-3 with a double and two RBIs.
Washington will now face either Granville or Bishop Hartley in a Division II regional semifinal. That game will take place at 5 p.m. on June 2 at Teays Valley High School.
"I have confidence to go all the way with this team," Lemaster said. "We've been working hard and staying focused. It's different guys stepping up every night and that's what makes our team special. You never know who the man could be on any given night."