Brock Netter, Staff Writer
Southern Ohio Sports Authority is presented by OhioHealth.
CHILLICOTHE — Typically, any team that commits five errors in a game isn't going to win.
But Valley isn't your typical squad.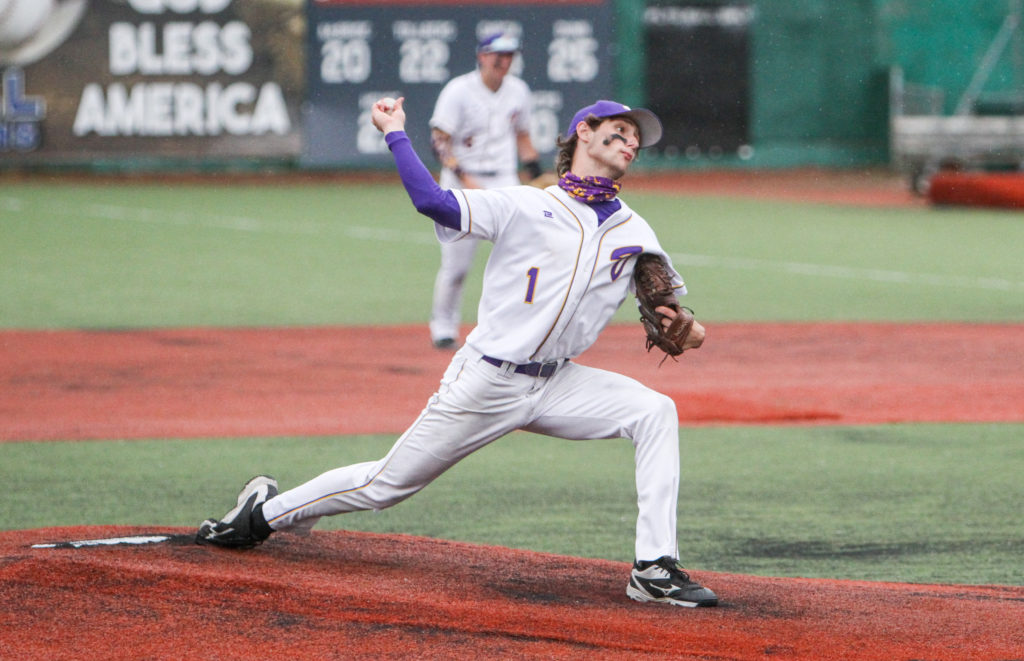 The Indians (21-3) shook off four misfires and countered with timely hitting to claim 4-1 victory over Fairfield on Thursday to win their second consecutive Division IV district championship.
"We were pretty tight early on and made more errors in the first two innings than we make in two weeks," Valley coach Nolan Crabtree said. "We've had a lot of success over the past few years, but today felt more like relief than jubilation. These kids have played in some big games and the pressure they've felt this year from last season has been unreal. They have had a lot of expectations and don't get me wrong, we're beyond thrilled to win the district, but it was just good to get through this one and grind it out."
Maybe it was a dose of nerves kicking in, but Valley couldn't get out of its own way early and it proved costly.
The Indians committed three errors in the first inning alone — the final two of which came on the same play to score Fairfield's Jake Malone for a 1-0 lead.
But Crabtree's group battled back in the bottom of the second. Landon Jones laced an RBI double just inside the left field line, which was followed by an RBI groundout on the next pitch from Jace Copley to give the Indians a 2-1 lead.
"He threw me a fastball, and then came back with a nice off-speed pitch," Jones said. "Honestly, I couldn't anticipate what he was throwing. But coach always tells me to pick a speed and pick a spot, so that's what I did. He gave me another fastball and I just took it backside, legged out a double and get the RBI."
And that's all the momentum they'd need. While Valley seemingly began to settle, the scoreboard began to light up.
George Arnett added to the lead with a sacrifice fly before a passed ball scored another run to push the lead to 4-1.
From that point on, it was all Arnett on the mound and the defense behind him as the Indians locked down their second straight district crown — and third since 2018 — to punch a return ticket to the Sweet 16.
"I think everyone would agree that we got off to a rough start, but we finally sat in and started to play our game," Arnett said. "Once we went up a couple runs, I knew my defense was behind me the whole way and I knew we had it the rest of the way. We still had our defensive flaws, but we stuck with it and earned the win."
Arnett tossed a complete game for the win, allowing four hits, an earned run and struck out five batters. He also finished 1-for-2 with an RBI. Jones went 1-for-3 with a double and an RBI, while Jace Copley was 0-for-3 with an RBI.
For Fairfield, Gabe Fouch suffered the complete game loss, allowing four hits, four earned runs and struck out six batters.
The Indians will now search for an Elite 8 appearance against an opponent to be determined this coming Wednesday. That regional Division IV semifinal matchup will take place at 5 p.m. on June 2 at Lancaster's Beavers Field.
"These kids need a couple days off because they're had a lot happen over the past three days with a late night watching games until 12, then graduation yesterday and then playing today," Crabtree said. "It was the same thing as last season, winning the district and then not playing for so long. But we'll find a game or two to play, stay loose, and prepare for our next opponent."