Derrick Webb, Staff Writer
Southern Ohio Sports Authority is presented by OhioHealth.
CHILLICOTHE — Wheelin' and dealin'.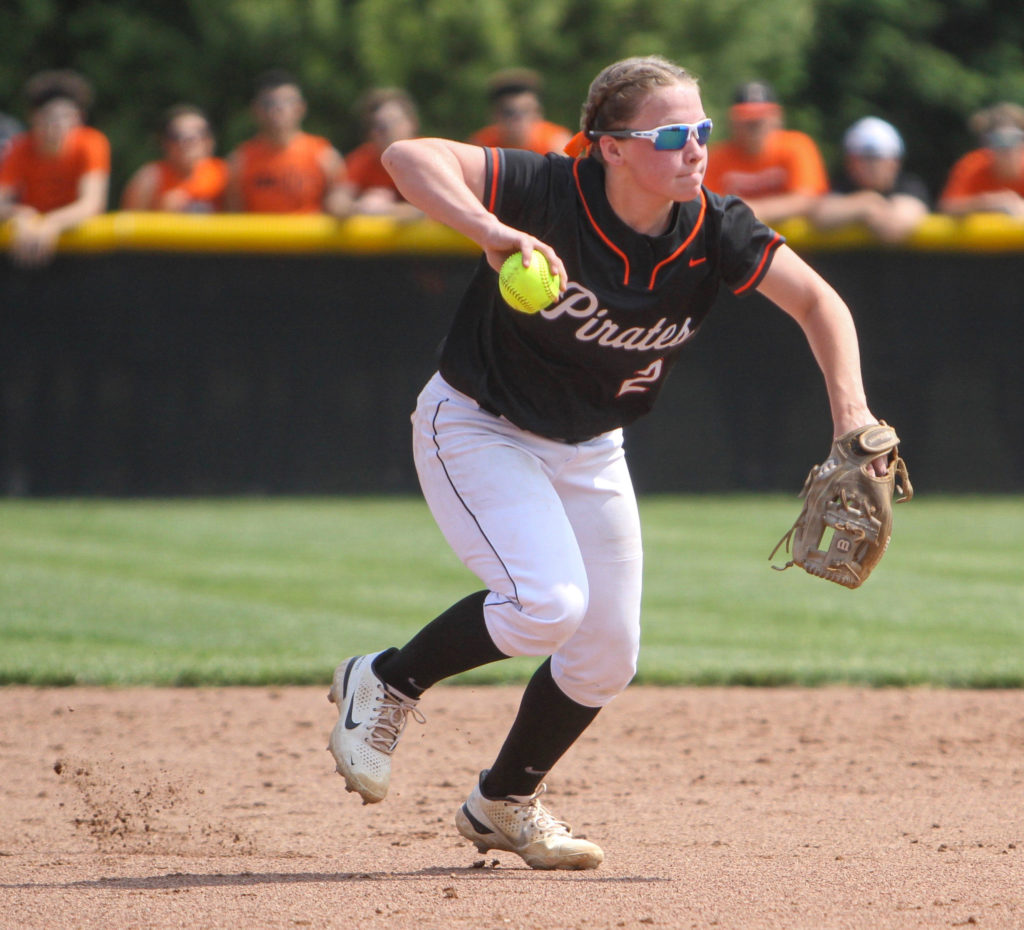 That's how Wheelersburg's Andi Jo Howard spent her latest humid Saturday afternoon at Unioto High School.
Reminiscent of a regional final matchup one year ago, Howard kept Ironton's bats at bay while leading her Pirates to a postseason win — this time a 7-0 decision in a Division III district championship game.
The sophomore's performance, alongside timely hitting, helped Wheelersburg (22-3) win its seventh district crown in the past eight seasons.
"I feel better about this game than our last one," Wheelersburg coach Teresa Ruby said. "Jo was outstanding in the circle. I think it was one of her best games all season. She was in control throughout the entire game."
Howard went the distance, allowing a single hit while striking out nine.
She got plenty of help from her friends on the offensive side as well, working with at least a three-run lead in six of the seven frames.
"Timely hitting and big, huge hits," Ruby said. "We played solid defense and used that same recipe we always talk about. It's about keeping teams to three outs each inning, putting the ball in play with authority and playing hard. Good things will happen."
Tale of the tape
After Ironton (16-9) stranded a runner in the top of the first, Wheelersburg went to work in the bottom half of the inning.
With two outs, cleanup hitter Macee Eaton sent her 14th home run over two right-center field trees — and no, that's not an exaggeration. Following Eaton's latest cannon blast, Rileigh Lang made it a 3-0 ballgame, ending a two-out rally with a two-run double.
'Burg played add-on in the third when Lyndsay Heimbach doubled in a run to make it 4-0. Then, following a single off Brynley Preston's bat to load the bases, sophomore Haley Myers ripped a three-run double into the outfield green to produce a 7-0 score.
And, put simply, that's all she wrote.
"We just came in with confidence," Myers said. "We know that, one through nine, we're solid. We just have to play our game and do what the 'Burg does. Every time we put this uniform on, it's very meaningful to us. We get to play for the 'Burg. That's something that most don't get to do. So when we step on the field, we have to own that."
Stat book
Eaton led Wheelersburg's offense, finishing 1-for-1 with a home run and three walks — all of which were intentional and one of which came with the bases empty.
Myers was 1-for-4 with a double and three RBIs, Heimbach finished 1-for-2 with a double, a run and an RBI, Lang was 1-for-2 with a double and a pair of RBIs and Sydney Skiver went 2-for-4 with a run.
"I just smile when teams think all they have to do is take Macee away," Ruby said. "To Macee's credit, she didn't let [the intentional walks] take her out of the game. She stayed engaged and involved. But we've got eight other players that can step up at any given moment. They showed that today."
Bella Sorbilli had Ironton's only base hit while starting pitcher Keegan Moore went the distance, allowing seven earned runs on seven hits while striking out four.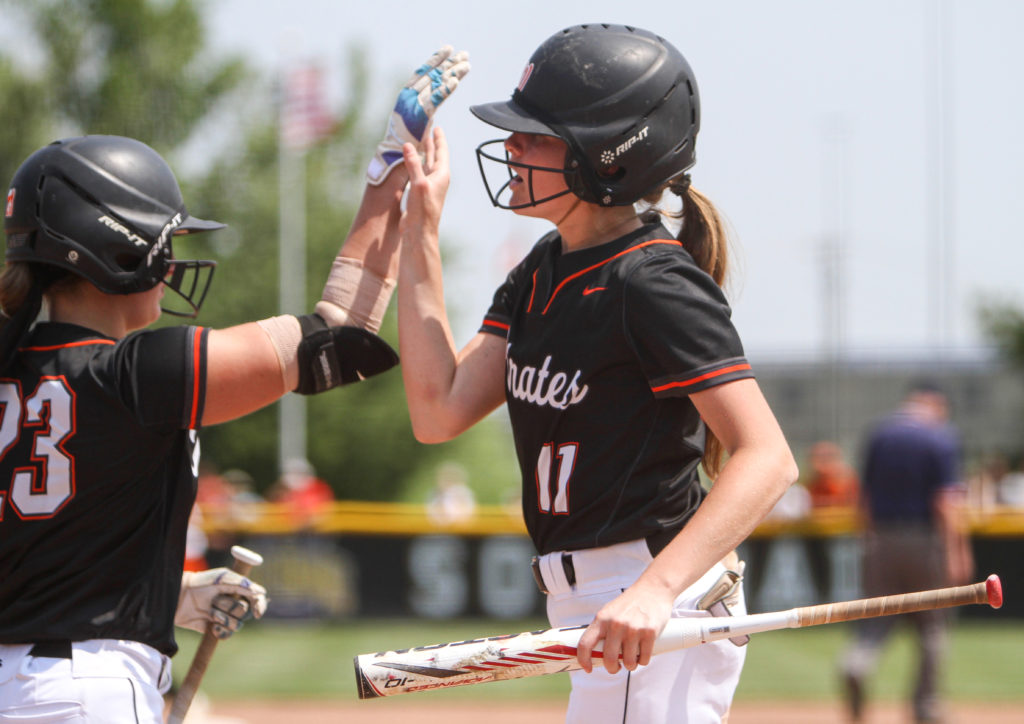 What's on tap
While Ironton's season comes to an end, Wheelersburg advances to a Division III regional semifinal. The Pirates will meet with Tuscarawas Valley at 5 p.m. on Wednesday at Unioto.
The two teams played last spring at the same level. Wheelersburg won that matchup by a 13-6 final.
"I talked to the kids after we got that big lead today and it was like we got too excited. We were chasing some pitches," Ruby said. "Early in the game, we made [Moore] work in the zone and we got results. So I'd like to see more of that. But there's no easy games at this point. You either come in focused or you go home. I hope our kids will stay on point."