Derrick Webb, Staff Writer
Southern Ohio Sports Authority is presented by OhioHealth.
PIKETON — Emily Moore wanted to cry as she rounded second base, but the sophomore shortstop held back the tears.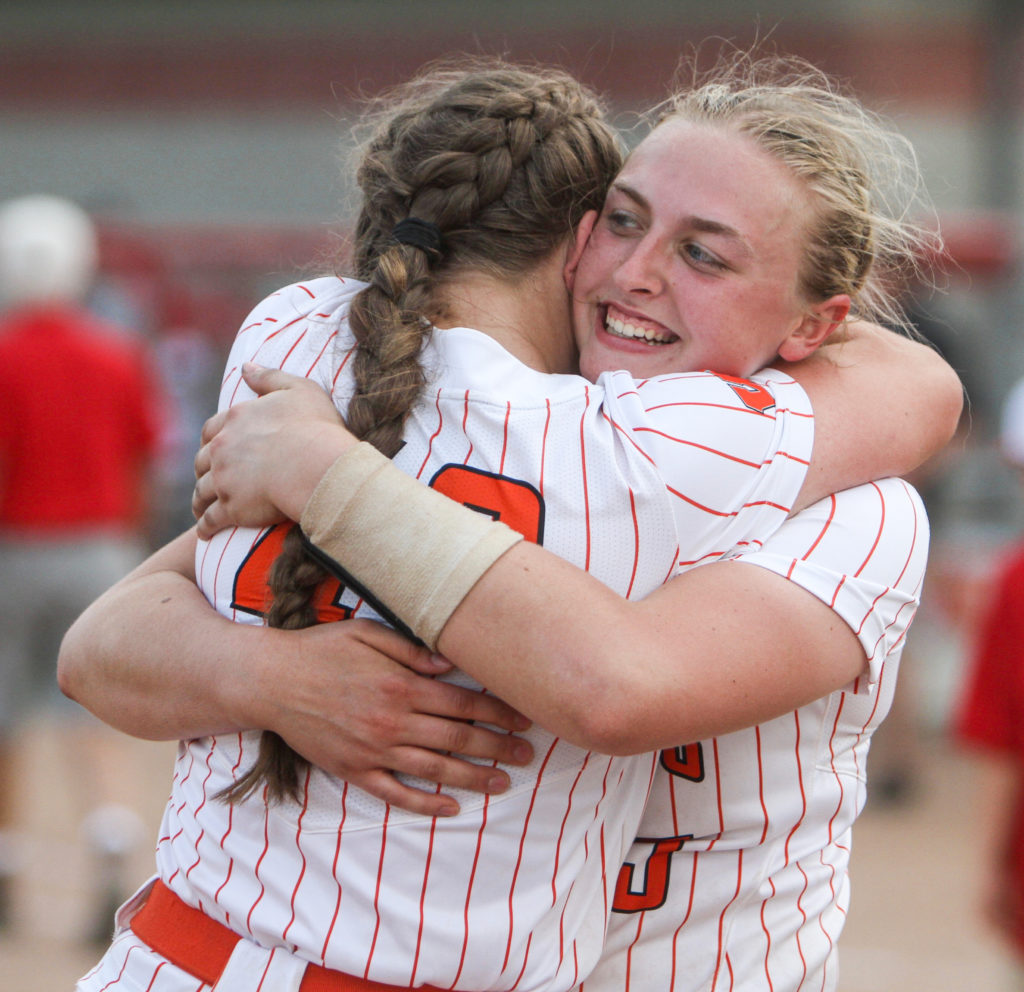 Her smile, however, was a different story. That was something she couldn't contain.
As Moore headed towards third, her teammates awaited her at home plate in absolute jubilation. And when she finished her trip around the bases, pandemonium broke loose.
Moore's home run in the bottom of the 10th inning lifted West (25-2) to a 1-0 win over Fairfield in a Division III district championship — the program's first district crown since 2015.
"I almost cried. I really did," Moore said. "I just got up there and was thinking about hitting the middle of the ball. I was just looking for my pitch and tried to hit the middle."
Mission accomplished.
Moore tattooed the middle of the ball, sending a no-doubter over the right-center field fence.
"We have a rich history of softball here and through the years, we've always been loyal to our girls," West coach Dani Coleman said. "This team is pretty special. The amount of grit this team has and the fire and desire, that's what I really love. I'm just so elated with everybody's play. They really took care of each other when the chips were down."
The chips, indeed, looked down in the top of the 10th inning.
Fairfield (20-5) had sent a runner to third base with just a single out. However, a pop up to catcher Abi Boland and a strikeout gave the Senators a new breath of life.
That was one of the many instances where Coleman's group turned a negative into a positive.
"Everybody was up and our energy was great all game," Moore said. "We knew it could've been [the last game of the season], so it was all or nothing."
Moore's home run ended the day and sent the Senators to the Sweet 16 but it wouldn't have been possible without a herculean effort from Sydney McDermott in the circle. The flamethrower went the distance, allowed just two hits and struck out 14 hitters.
She was, as usual, untouchable.
---
---
"She's everything to us," Moore said of McDermott. "She's the heart of our team."
Moore finished the day 2-for-5 with the home run while teammate Macie Bradford was 3-for-3 with a walk. Kate Rollins also helped the team's offense, going 2-for-4 with a double.
Fairfield's two hits came from Sydney Hooper and Faith Miller.
The Lions also received a superb pitching performance from Caitlyn Quickle. The sophomore southpaw scattered nine hits over 9 ⅓ innings of work while striking out eight hitters.
"The girls just gritted it out and I'm just so happy we came out on top of a really good Fairfield team," Coleman said. "We've told the girls that all teams are good until you prove they're not. That's been our very narrowed focus from the beginning. It's extremely important that we keep that intact."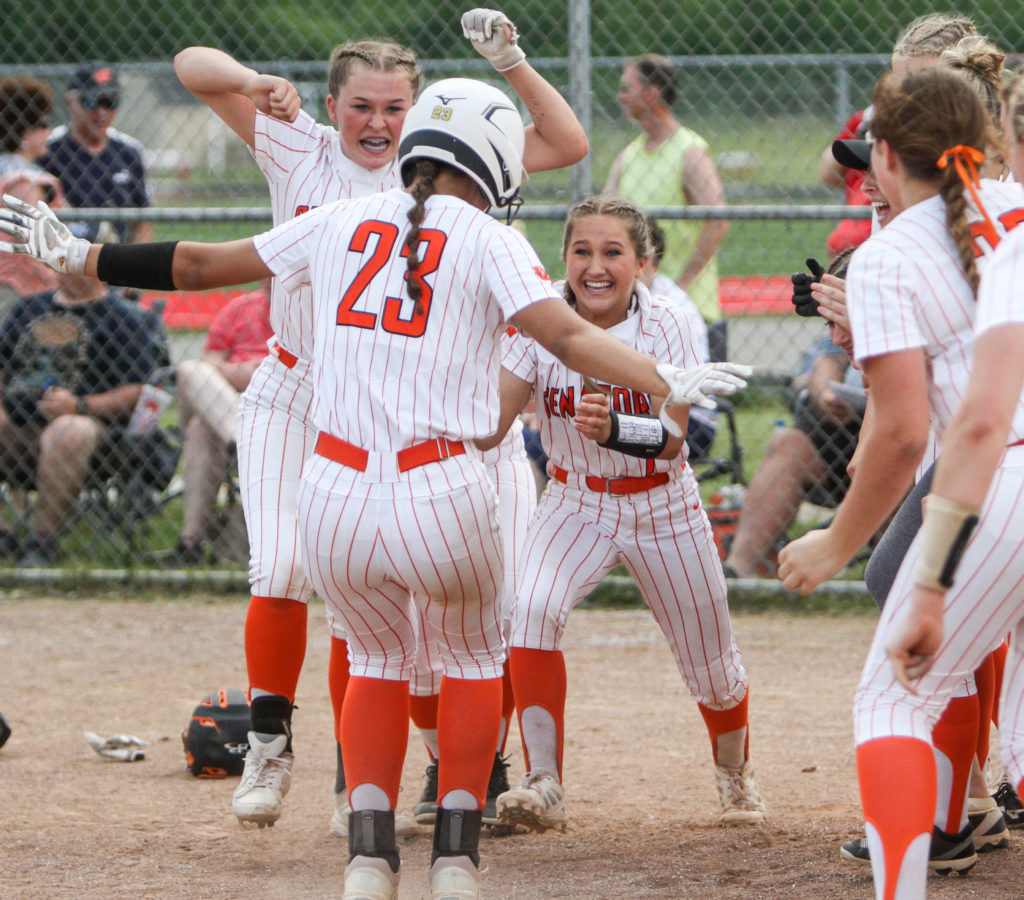 The Senators will now meet with Crooksville in a Division III regional semifinal — a 12-0 winner over Portsmouth on Saturday. That game will take place at 2 p.m. on Wednesday at Unioto.
"Our work ethic is stellar right now and we work every day," Coleman said. "We prepare for the worst and keep working at the things we do well. Our focus will now turn towards Crooksville. We're all in and we're ready to get back on Monday."