Dewey Dailey, Contributor
Southern Ohio Sports Authority is presented by OhioHealth.
CHILLICOTHE — After capturing a 2-0 lead in the first inning on Tuesday, Caitlyn Quickle and her Fairfield Lions never looked back.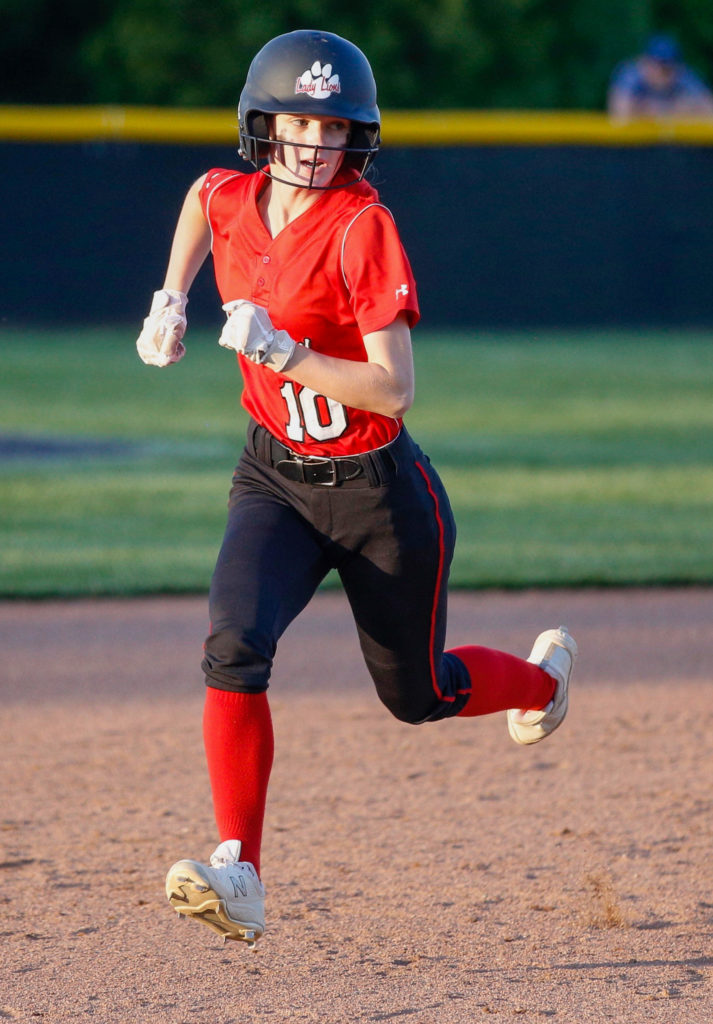 After securing a Southern Hills Athletic Conference title and nailing down yet another sectional championship, Fairfield (20-4) now has its sights set on a district banner after a 5-1 win over Westfall.
Quickle has played a huge role for the Lions all season long, and that didn't change against the Mustangs.
The sophomore went the distance in the circle, allowing just a single run on three hits while fanning seven hitters.
"When I'm on the rubber, I'm confident the defense will back me up," Quickle noted after the win. "Having them back me up is huge in case one thing slips."
Quickle also made noise at the dish, finishing 2-for-3 with a double, an RBI, and a run scored.
The Lions pounced on an early 2-0 lead in the bottom of the first inning, thanks to an RBI double from Quickle and a sacrifice fly via Emmi Vance.
That score would remain until the bottom of the third when Hannah Hamilton came to the dish with two outs and the bases loaded. Hamilton flared a two-run single into shallow center field, extending the Lions' lead to 4-0 over Westfall.
"It's easy to go up and get a hit like that when you have teammates that get on base and score," Hamilton stated, following in Quickle's footsteps.
---
---
Fairfield plated another run an inning later when Halle Hamilton was able to score on a throwing error, extending the lead to 5-0.
And put simply, that was hole Westfall (15-9) just couldn't climb out of.
The top half of the fifth would be the setting for the Mustangs' sole run of the contest.
Logan McNeal led off with a single, and would advance to second on a throwing error. McNeal then made it to third on a wild pitch, which set up Madison Kearney to knock her in with an RBI single. Kearney's RBI single made it 5-1, the night's final.
In the loss, Westfall's Olivia Dumm tossed a solid game, collecting nine strikeouts. The junior didn't allow an earned run and finished 1-for-3 at the plate with a single in the fourth inning.
The win for Fairfield allows the Lions to advance to a Division lll district championship game, where they'll meet with Portsmouth West.
That contest is scheduled for 2 p.m. on Saturday at Unioto.
"They're definitely a hitting team," Quickle said when asked about West. "But as long as we hit and play well defensively, as we should, we should be fine."