Brock Netter, Staff Writer
Southern Ohio Sports Authority is presented by OhioHealth.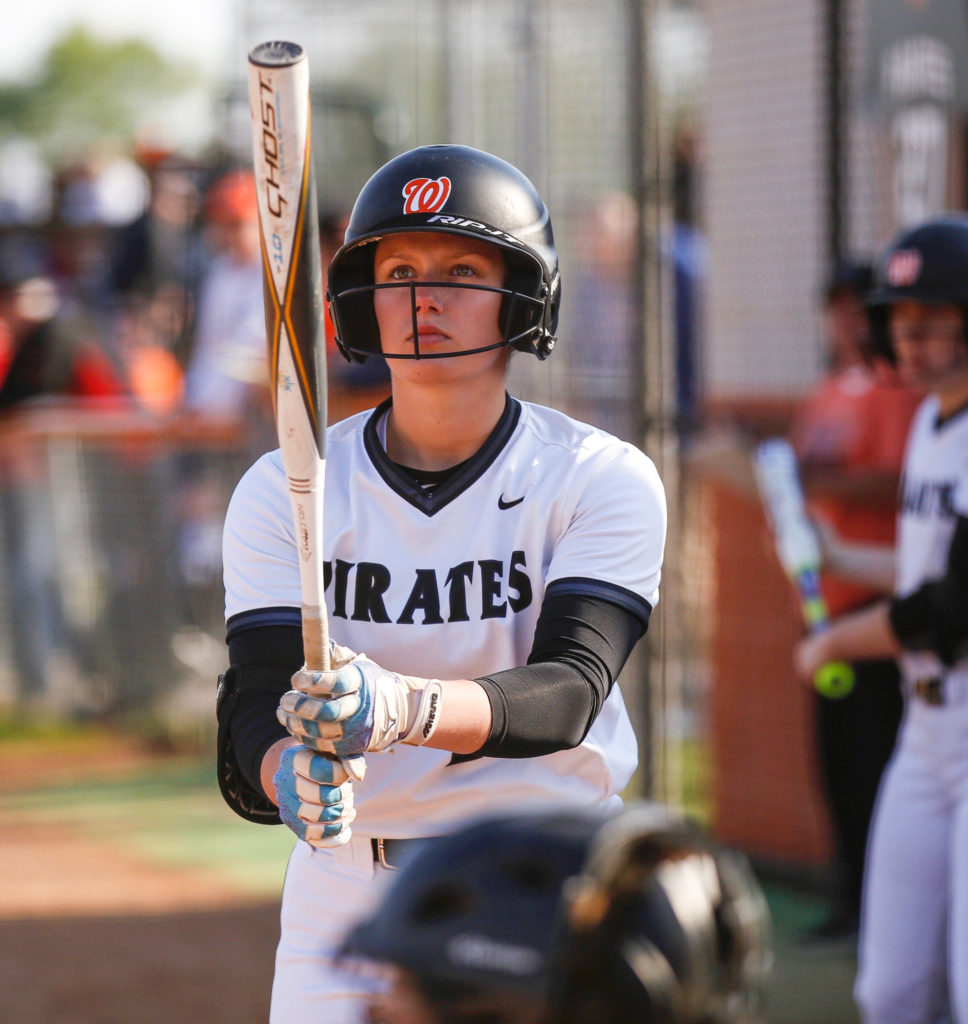 CHILLICOTHE — Tournament seeds have been revealed for baseball and softball, some games have even been played and the best part of the season, in our opinion, is officially upon us.
A loss means the end of the road, and for some, the end of a high school career. It's one and done. This is the time where we've seen average teams become great. It's where players make a name for themselves. It's where pressure can be your best friend, or worst enemy. 
But most of all, it's where legendary stories find their origins.
Here's a brief preview about what to look forward to during the most exciting part of the year.
First round games to watch
BASEBALL: Division II, No. 9 Waverly (12-9) at No. 8 Circleville (11-10): Originally, I wasn't sure why Circleville was the higher seed, but it owns a head-to-head victory over Waverly. Since that loss back on April 26, Waverly has earned a pair of impressive wins, including a no-hitter against Oak Hill and an extra inning win over Gallia Academy. Alex Boles, L.T. Jordan and company will be ready. But so will Scottie Moats, Tate DeBord and the Circleville crew. This could get interesting.
SOFTBALL: Division III, No. 16 Zane Trace (12-8) at No. 9 Southeastern (16-6): Southeastern won both regular season meetings. However, it was 5-3 and 5-2, meaning the Pioneers played the Panthers well. One final showdown between Erin Richendollar, Lexie Lockwood and the Panthers against Lexi Scott, Gracey McCullough and the Pioneers. What's that old saying about beating the same team three times?
SOFTBALL: Division IV, No. 12 Paint Valley (8-14) at No. 5 Manchester (13-4): Paint Valley has a bit of history playing spoiler and upsetting the higher seed … see 2018 against Clay. Manchester hasn't missed a beat this season behind Rylie Young, Kamyel Carter and Emilee Applegate. But the Bearcats are tough with Olivia Smith, Abbi Stanforth and Averi McFadden. Could an upset could be on the horizon?
Upset Alerts
Assuming these programs win their opening tournament games, which is never a given in itself, these teams have a chance at pulling off second-round upsets.
Softball, WESTFALL: It sounds ridiculous to say that Westfall could "pull off an upset" considering the Mustangs have been district titles favorites nearly every year since 2014. But here we are as the No. 8 seeded Mustangs can play an underdog role. Should they get by No. 17 Valley, that could set up a potential district semifinal against No. 5 Fairfield. The Mustangs are getting healthy with Olivia Dumm back in the circle, and Makayla Cook is swinging as hot a bat as anyone lately. Add in Abbie Bickenheuser, Ava Heath and Gabby Henry, and watch out.
Baseball, IRONTON ST. JOE: Just a few streets over from the Ohio River, the No. 5 seeded Flyers have put together one of their best seasons in recent memory at 20-2 on the year — which includes a current 12-game winning streak and victories over Symmes Valley and South Point. Kai Coleman, Elijah Rowe, Michael Mahlmeister, Brady Medinger and the Flyers could make a run at a district final if they can play mistake-free baseball.
Cinderella favorites
Why not us?
That's the rallying cry that so many teams are preaching right now.
To be a Cinderella, you have to peak at the right time, have a great coaching staff, and be able to adjust as needed.
Baseball: Division II, WASHINGTON: There's no denying that the Blue Lions are filled to the brim with talent, featuring Titus Lotz — a Bowling Green State University baseball commit, and Tanner Lemaster — a University of Kentucky football commit — alongside A.J. Dallmeyer, Tyler Tackage and John Wall. They won a share of the FAC title, and have as good a chance as anyone to survive the gauntlet that is Division II. The road is tough, having to go through McClain, followed by, potentially, Miami Trace and Jackson before a district final. Conference matchups are more mental than anything, especially in tournaments. But if they can get through that, the Blue Lions could go on a Hillsboro-esque run that we saw last season.
Softball: Division II, HILLSBORO: Speaking of Hillsboro, this team might be a little underrated. After an 0-2 start to the season, they've rattled off wins in 16 of their next 18 games, including a current nine-game winning streak. Cam Spurell has been magnificent in the circle throughout the season, as has Kayla Roberts. And when you have two pitchers who can get you double-digit strikeouts at anytime, you always have a chance. The question is can Halle Reveal, Kinsey Gilliand, Kaley Jo Myers and the offense give enough run support. If so, it's game on, and maybe game over. The road ahead gets tough with defending district champion Athens coming up, followed by a potential rematch with Unioto before a district final. But anything can happen.
Bold Predictions
Fairfield softball wins a district title. They might be fairly young, but you can't ever rule out this Lions team when it comes to the tournament. They just have a way of figuring it out and being comfortable with the uncomfortable. Just to put this in perspective, every player on the team who has had at least 50 at-bats on the year is batting over .365. They hit the ball extremely well, led by Caitlyn Quickle, Emmi Vance, Halle Hamilton and Hannah Hamilton. The five-seeded Lions are ready for their moment in the spotlight.
Notre Dame reaches the Final Four. Maybe this isn't as much of a bold prediction, but we're going to run with it. This team is unreal, and the scary part is its made up of mostly sophomores and freshmen. They have two incredible pitchers in Gwen Sparks and Kendyll Ford. But more importantly, the team is motivated after last season's Sweet 16 letdown. Akron could be in their near future.
Baseball will be at state. Coming into the season, Valley was unquestionably the odds-on favorite to make it back to Akron. And it's very possible it could happen again with the crew they have featuring George Arnett, Carter Nickel, Chris Queen, Colt Buckle and other returners. But if it isn't Valley, there are some other teams such as Jackson, Wheelersburg, Zane Trace and Whiteoak who very well could catch a hot streak and punch their ticket to Akron. Either way, at least one area baseball team — or teams, plural — will be there.
So, who wins district titles?
Once again, we're not prophets or psychics. So I wouldn't exactly bet the farm on these picks. But who do we THINK — keyword, THINK, wins district titles?
Well…
Division II Softball: No. 1 Unioto (19-2)
Division III Softball: No. 1 Wheelersburg (19-1), No. 3 Wellston (18-1) and No. 5 Fairfield (16-4)
Division IV Softball: No. 1 Notre Dame (15-1) and No. 6 South Webster (14-8)
Division II Baseball: No. 1 Jackson (17-3)
Division III Baseball: No. 2 Wheelersburg (15-7) and No. 4 Minford (14-6)
Division IV Baseball: No. 1 Valley (17-2) and No. 3 Whiteoak (16-6)