Derrick Webb, Staff Writer
Southern Ohio Sports Authority is presented by OhioHealth.
KINNIKINNICK — The list of things that Ben Nichols excels in is a long one. But baseball may top the catalog.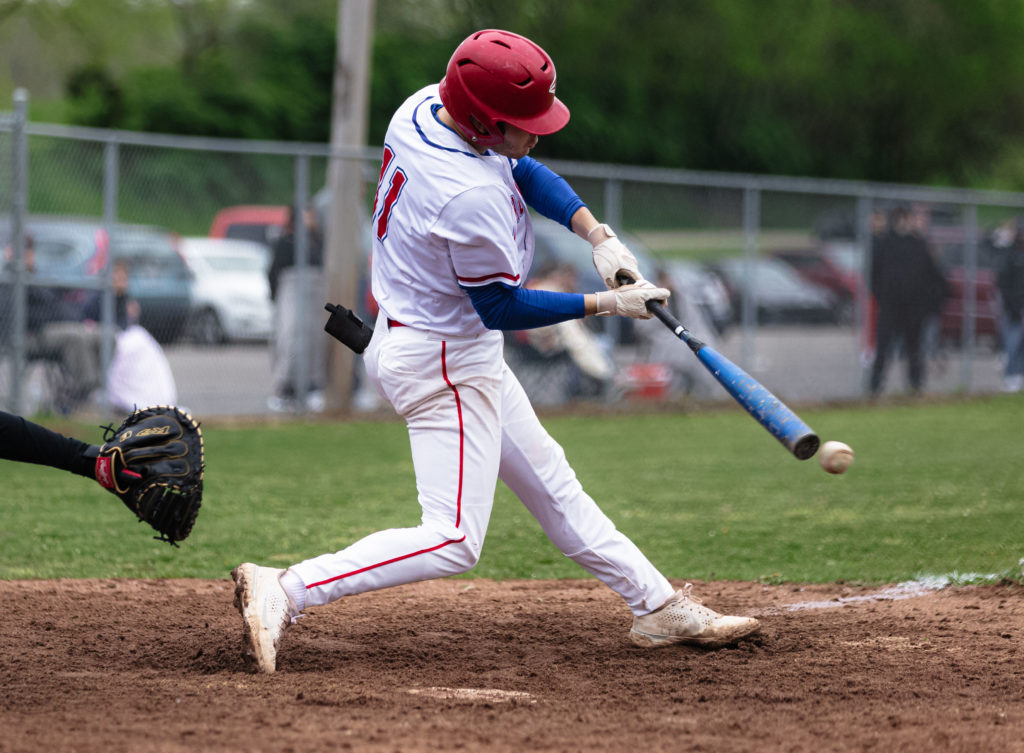 The senior three-sport star has been nothing short of extraordinary this spring, willing his Pioneers to win after win with a powerful swing at the plate and a dominant right arm on the hill.
Nichols' talent on the diamond has never been questioned.
However, according to him, a work-filled offseason has led to career best numbers in almost every statistical category.
"I'd say the key to my success has been the offseason. I started lifting consistently and really focusing on my swing and pitching mechanics," Nichols said. "It also has a lot to do with my teammates and coaches pushing me each day."
The success that Nichols is having could easily lead him to the SVC's Player of the Year award, as well as district and state POY considerations.
Heading into Monday's action, Nichols has compiled a 6-1 mark in 41 innings on the mound while striking out 50 hitters and posting a 1.71 ERA.
But he's been — arguably — even better offensively, hitting a team-high .514 alongside 11 doubles, two triples, a home run, 38 runs scored, 15 stolen bases and 30 RBIs.
He owns an on-base percentage of .570 with 38 hits and 11 walks in 86 plate appearances.
"I really feel like I've improved a lot on hitting with power," Nichols said. "Last year, I mostly hit singles and had some infield hits. But this year, I feel like I've really improved my gap power and I think that comes from the weight room and fixing some bad swing mechanics. Also, I feel I've really become a leader this year for my team."
The hits continue to fall into place for Nichols, who says that part of his game has emerged as his favorite.
"I love pitching. It's definitely one of my favorite things to do out of all the sports I play," Nichols said. "But I'd have to say hitting is my favorite part of the game. Nothing feels better than hitting a double or triple and scoring my teammates. Also, winning is really fun because, if you don't win, nothing else really matters."
Zane Trace has certainly won its fair share this season. After a season in which the Pioneers finished a disappointing 11-17, they've turned the tides and compiled an 18-2 mark.
And, after a win over Unioto on April 29, they're in position to win at least a share of the conference title with just one more league victory.
"An SVC title this year would mean a lot to me and my teammates," Nichols said. "A lot of people doubted us this year coming off a bad season, so it would feel really good to get a share of the SVC championship."
Nichols and his teammates could check that goal off the list on Monday with a trip to Piketon.
Obviously, the Pioneers are hoping for a win to close out their conference slate at 13-1. But no matter the result, it will be bittersweet, marking this year's senior class' last SVC contest.
"The fact that it's your last year playing baseball with the kids you've gone to school with your whole life is always in the back of your mind," Nichols said. "But you never really want to think about it. Now that tournaments are coming around, it gets more real."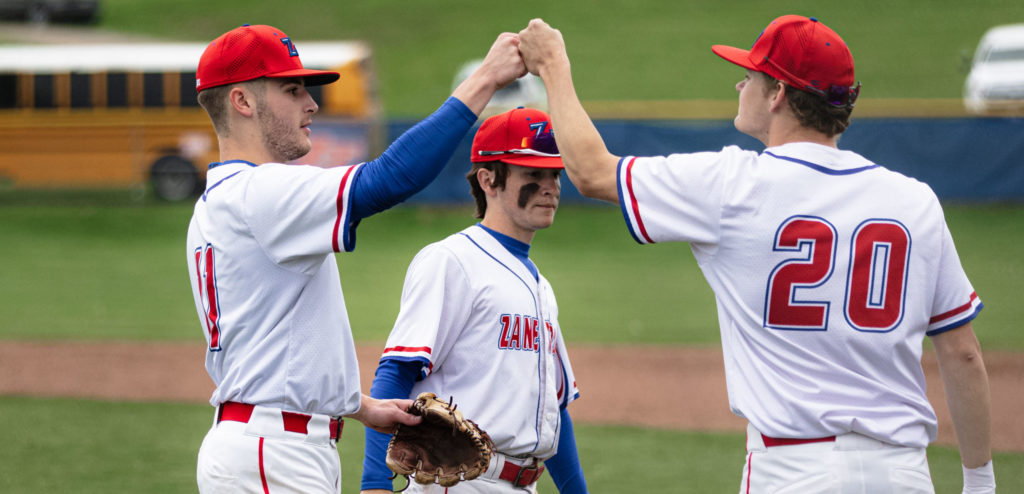 Nichols still has a ton of high school baseball left to play.
After Monday's date with the Redstreaks, Zane Trace closes out the regular season with matchups against Wheelersburg, Jackson, Waverly and Amanda-Clearcreek. The Pioneers will use that quartet to prepare them for a Division III tournament run, which starts on May 19.
HIstorically, ZT has been a postseason powerhouse.
The Pioneers have won 22 sectional championships, 10 district titles — the last of which came in 2017 — and two regional crowns.
Before his four-year career winds to an end, Nichols believes his team can continue to add to that legacy. A lengthy tournament run would be the cherry on top for the Pioneers' captain.
"I think this team could go to the state tournament. I don't wanna jinx anything but the way we've hit this year really makes me think we could go far," Nichols said. "All we have to do is stay focused on the mound. We can't have walks and give up unearned runs. If we do that, I think we're a very tough team to beat for anyone."