Derrick Webb, Staff Writer
Southern Ohio Sports Authority is presented by OhioHealth.
WHEELERSBURG — With a runner on base and two outs in the bottom of the fifth inning of a 3-3 ballgame, the decision to intentionally walk Wheelersburg's Macee Eaton was essentially a no-brainer.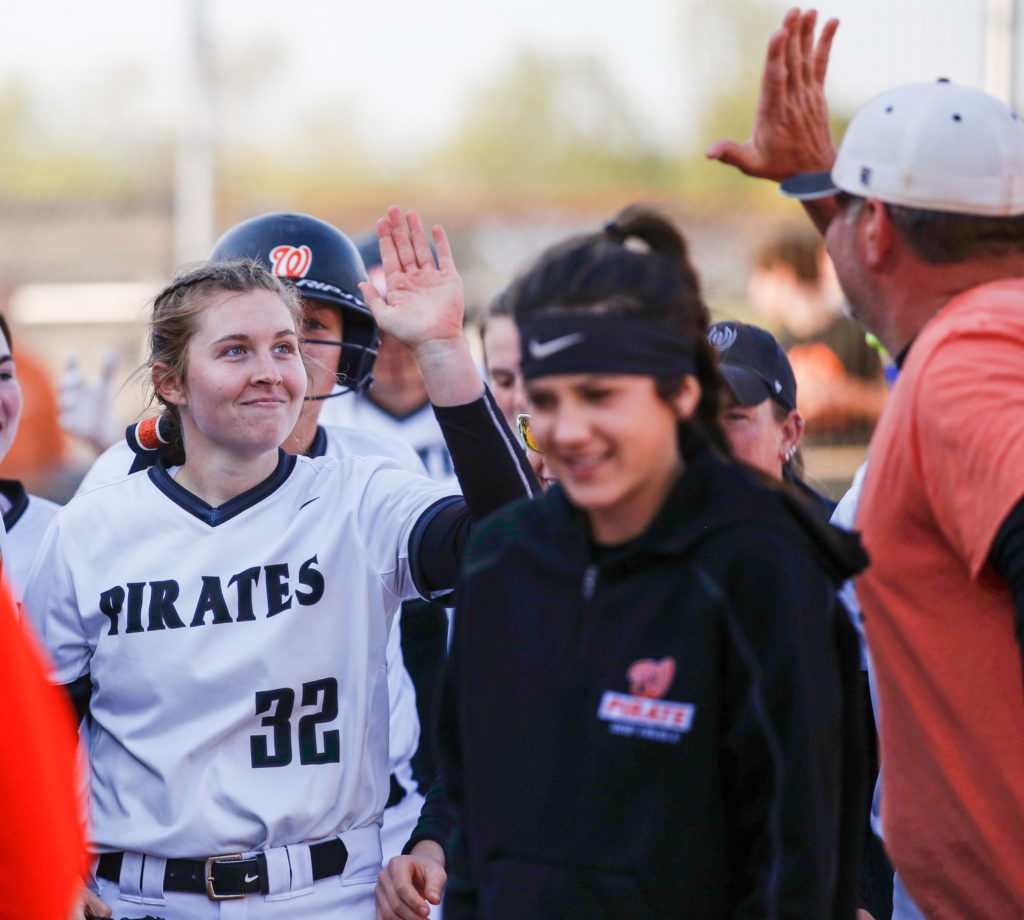 Eaton had already homered in the game's first inning and West coach Dani Coleman fully understood how the University of Virginia commit could change the outcome of any game with one swing of the bat.
Even Andi Jo Howard, who stood inside the on-deck circle, agreed with the decision.
"I expected [West] to walk her. She's a stud. I'd walk her, too," Howard said. "So I get up there and I'm thinking about how I already had a bad game in the circle. I knew the score was tied and it was a big moment. So I had to do what I do."
Howard's smile was partly because her at-bat resulted in a three-run home run over the left field fence and partly because it was the difference-maker in a 6-3 win over her Pirates' conference rival.
But no matter the reason, that smile stretched from ear-to-ear.
"I wasn't trying for a home run but it went out," Howard said. "I was ticked off. I just wanted to get it done for my team. I was just really excited."
The win gives Wheelersburg (14-1, 9-0 SOC II) a stranglehold on the conference title race with a two-game lead over West. Still, as Pirates coach Teresa Ruby alluded to, there's a lot of softball left to play.
"It's a big step. West was right behind us with only one loss. So it's a big step, but we know that one slip-up means all the gains we made tonight are lost. But it was a big game. We have a long history with West and it's a rivalry game. So I'm thrilled with how the kids handled the pressure. They took a lot of punches but they gave those back."
West (17-2, 9-2 SOC II) threw the first haymaker with two runs in the top of the first inning.
Emma Sayre started the night by drawing a walk before coming around to score, thanks to a sacrifice fly from Abi Boland. Later in the frame, Kaylor Pickelsimer logged and RBI single to score Myla Mead and hand the Senators a 2-0 lead.
---
---
Wheelersburg got a run back in the bottom of the first when Eaton sent an absolute rocket over the left-center field fence, cutting the deficit to 2-1.
While Eaton's home run didn't give the Pirates a lead, it certainly changed the complexion of the contest.
"We came to play and they came to play," Ruby said. "I think the one thing for our kids is that they've been in a lot of high-pressure games. We've talked about how we're going to take the other team's best shot. Macee's home run was a nice step to say, 'We're in this.' That was great."
Howard retired the Senators in order in the second before Wheelersburg took its first lead in the bottom half.
Sydney Skiver and Rileigh Lang each singled to begin the inning before advancing on a wild pitch. That gave Lyndsay Heimbach the opportunity to deposit a two-run double down the left field line, making it 3-2.
West provided an answer in the top half of the third when Kate Rollins went yard, powering a line drive well over the right field fence and forcing a 3-3 tie.
That set the stage for Howard's heroics in the bottom of the fifth.
Pirates leadoff hitter Catie Boggs drew a walk before Eaton was given an intentional free pass two batters later. Howard then provided fireworks and a victory.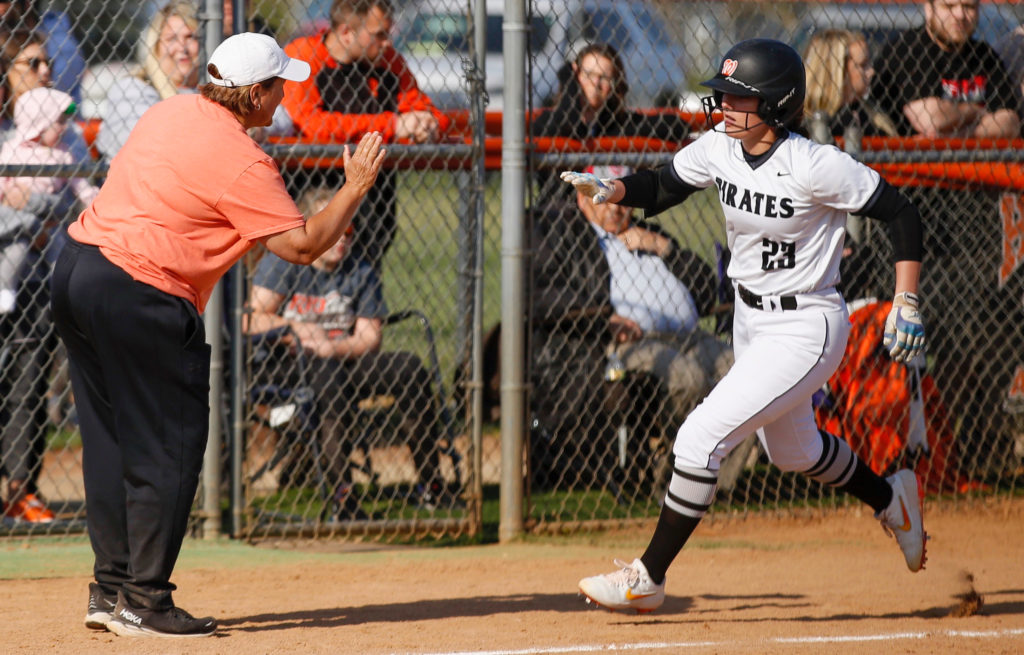 "Jo has been struggling with her bat. She'll tell you that," Ruby said. "But on the other side of it, she's been working her butt off to get outside of [the slump]. We knew going into the season that teams were going to do exactly what [West] did. We know they're going to take chances with someone else [other than Eaton]. Andi made it hurt in a big way. It happened to be a home run, but we talk about just hitting it square. That makes good things happen."
Stat book
Howard finished the night 1-for-3 with a home run and three RBIs while Eaton went 1-for-1 with two walks and a solo bomb. Lang also had a productive night, going 3-for-3 with a double and a run, while Heimbach finished 1-for-3 with a double and two RBIs.
In the circle, Kaylynn Carter earned the win in relief of Howard. The freshman entered the game in the top of the fifth and inherited two base runners with no outs. She worked out of trouble and held the Senators scoreless throughout the last three frames.
"She got a taste of it at West. We brought her in the last couple of innings to give them a different look," Ruby said. "She overthrew and got caught up in the emotions of the game. She didn't throw her best. So we talked about relaxing and being who she is. We think she's really good. She did better tonight."
West was led by Rollins, who went 2-for-3 with a walk and a homer. Pickelsimer also helped out, finishing 2-for-3 with an RBI while Macie Bradford was 1-for-2 with a double and a walk.
Sydney McDermott took the loss in the circle, firing all seven innings and allowing six runs on seven hits. The junior struck out seven hitters.
What's on tap
Wheelersburg is back in action on Thursday, traveling to Valley, while West tries to bounce back at Waverly on Monday.
"We've got goals and we have to stay focused on those," Ruby said. "We've checked this game and now it's time to move on. We'll celebrate tonight but tomorrow, we can't go in flat. We're going to get everybody's best game and we have to match their emotions. The minute we come in flat, we've given away part of our advantage. Valley is much improved. If we show up flat, we'll be in for it."