Derrick Webb, Staff Writer
To really understand just how special this past basketball season was, you'd have to look back on every career-defining moment, every game-winning shot, and every net that was cut down in jubilation.
Southern Ohio Sports Authority was right there every step of the way, covering individual milestones, improbable feats and wins that changed history.
After a fun-filled year, take a look at our All-Area Team, which consists of 30 area players who were at their best throughout the winter season.
Tegan Bartoe | Senior | Guard | Vinton County
Four years of Bartoe equaled four district final runs for Vinton County — oh, and a state runner-up finish in 2020-21. Bartoe was phenomenal once again as a senior, averaging 16.8 points per game and earning a first-team All-Ohio selection. The Rio Grande commit led the Vikings to another TVC-Ohio title, helped them finish 17-4 overall and leaves a huge hole to fill.
Allison Basye | Senior | Guard | Huntington
Northern Kentucky is getting an absolute steal. The three-time SVC Player of the Year led the league with 28.6 points and 12.7 rebounds per game. She shot 46.1 percent from the floor, hit 79.3 percent from the free throw line and helped Huntington finish 16-8 overall. Basye was the District Player of the Year and a first-team All-Ohioan. Her high school resume is stacked.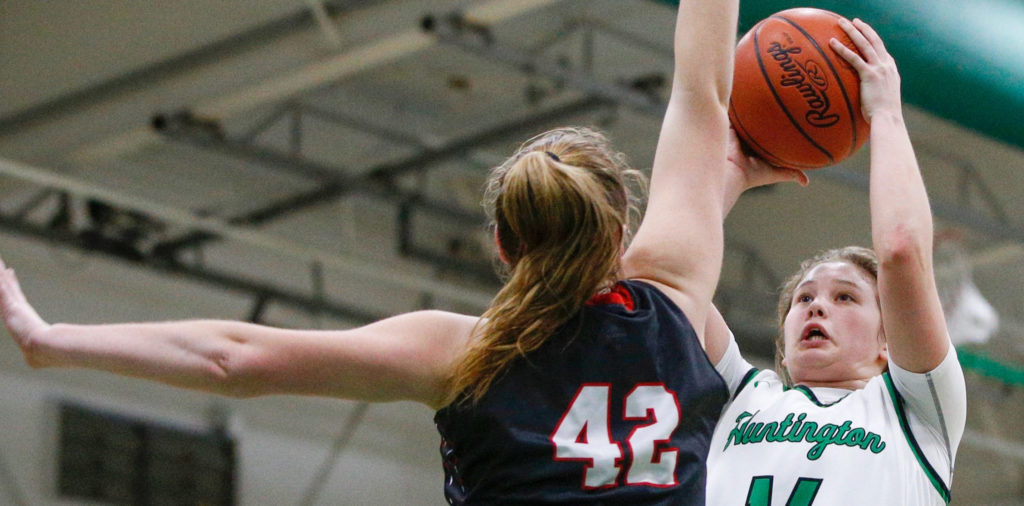 Emily Bratton | Sophomore | Guard | Bloom-Carroll
There's a plethora of reasons why Bratton was an All-Ohio selection and they include her 16.1 points, 6.5 rebounds and 5.2 assists per game. Alongside those numbers, the sophomore hit 51 triples and was 68-for-91 from charity stripe — a cool 75 percent. In her first two seasons at Bloom-Carroll, she's poured in 688 points while leading the Bulldogs to win after win after win.
Emily Buckley | Junior | Guard | Amanda-Clearcreek
After a subpar season in 2020-21, Amanda-Clearcreek turned the page this past winter. Buckley was a gigantic reason why. Her 11.4 points led the team while she also added 4.4 rebounds per night. She was an all-conference and an all-district honoree and grabbed Special Mention All-Ohio honors as well. The secret is out now. Buckley will be a force to reckon with as a senior.
TJ Carpenter | Sophomore | Forward | Jackson
Carpenter helped her Ironladies win their first sectional title since 2014 and was a force to be reckoned with throughout that successful slate. She was Jackson's only first-team all-district selection and scored a team-high 11.8 points per game. The Ironladies will attempt to defend their Frontier Athletic Conference title next season. Carpenter will play a huge role in doing so.
Chloe Chambers | Senior | Center | Oak Hill
Just a quick eye test allows any casual basketball fan to see that Chloe Chambers is special. The 6-foot-3 center scored 16.3 points per game en route to a first-team all-district nod and collected her 1,000th career rebound along the way. During her ultra-successful career at Oak Hill, she became a force quickly and asserted her dominance on a nightly basis.
Bri Claxon | Senior | Guard | South Webster
All year long, opponents tried to develop a game plan that could stop Claxon from scoring. And all year long, Claxon proved that isn't possible. The senior posted a career high 26.6 points per game while adding 5.8 rebounds and 2.8 assists each night to her repertoire. She was the Division IV District Player of the Year and a first-team All-Ohioan — both deserved honors.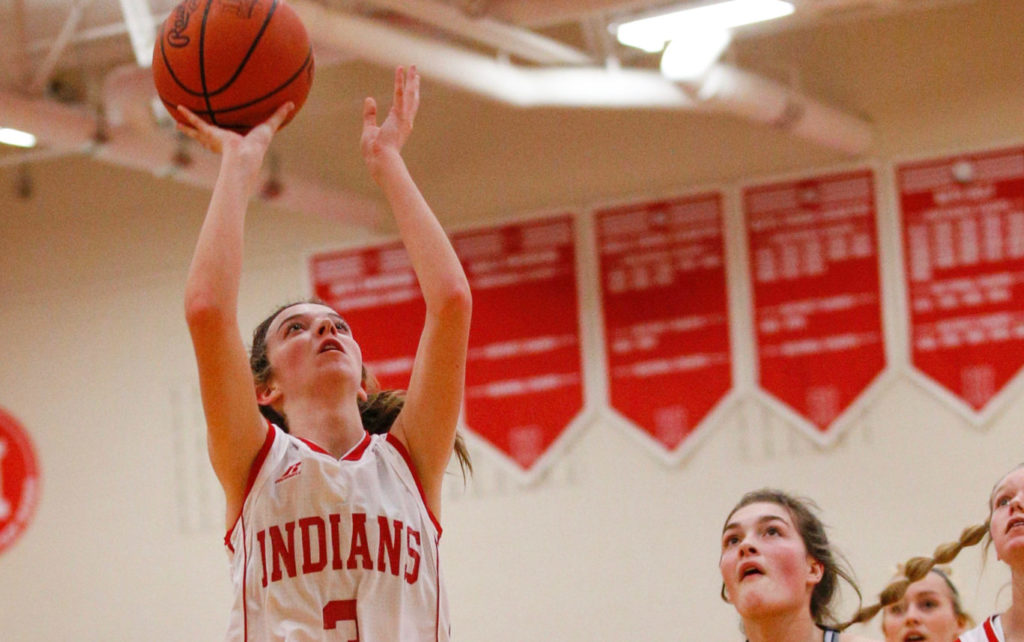 Gracie Dean | Senior | Guard | Hillsboro
Dean is as scrappy as they come. She can score in each and every way and she's one of the best defensive players on the court at all times. When Hillsboro needed a bucket in the worst kind of ways, they called her number. The senior averaged a team-high 16.3 points and was a second-team all-district selection. Hillsboro will surely miss her leadership in years to come.
Lexi Deaver | Junior | Guard | West
If you're looking for a guard that can stuff the stat sheet in each category every night, Deaver represents the end of your search. The do-it-all junior helped her Senators finish 18-6 overall and play the entire season in the thick of the SOC II title race. When she's on the court, her teammates immediately get better. West will look to Deaver in 2022-23 to be their top scorer.
Annie Dettwiller | Junior | Guard | Notre Dame
There must be something in the Dettwiller genes. Annie is the latest great from the Dettwiller family to help Notre Dame to a success-filled season. The junior led the Titans in scoring with 12.2 points per game alongside five rebounds and 2.1 assists per night. Meanwhile, ND finished 20-4 overall and reached yet another district final. More of the same is coming next year.
Emma Fouch | Senior | Guard | Fairfield
Shooters shoot and Fouch is one of the area's top shooters. That's a well-known fact. The Lions' senior leader led them to a district final and poured in 15.8 points per night. She also grabbed 4.1 rebounds and dished out 2.1 assists per game alongside 60 3-point field goals. Her absence will certainly be felt next season in Leesburg as she ends her high school career.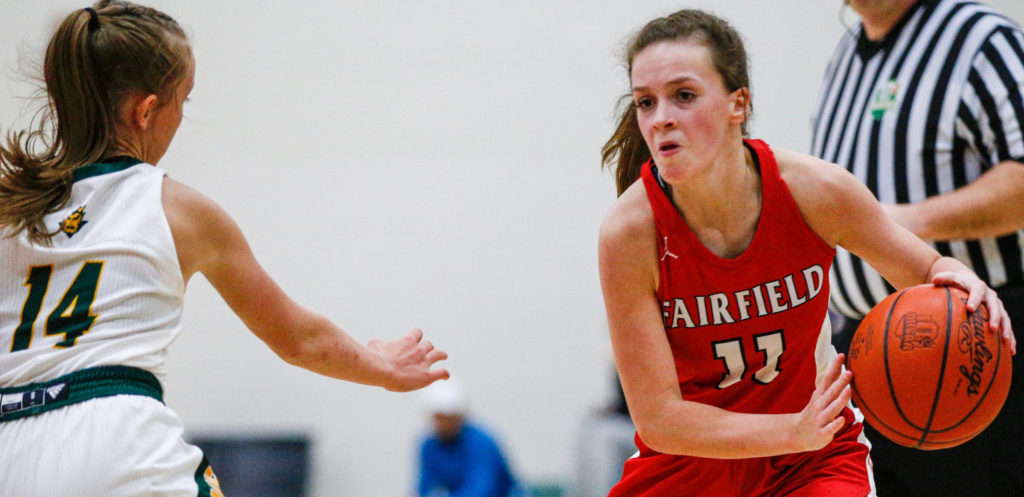 Emma Garrison | Sophomore | Forward | Adena
Gritty. Tough as nails. Lionhearted. Any of those could be used to describe Garrison. Once again, she led her Warriors to a conference title and posted a team-high 12.9 points per game. She was a first-team all-district selection and has now paced Adena to an overall mark of 36-9 throughout her first two seasons. You can expect her to hold up that reputation as a junior.
Mackenzie Gloff | Senior | Center | Eastern Brown
When Mackenzie Gloff played well, Eastern Brown soared to a different level. The Lindsey Wilson commit was phenomenal throughout the season and the Warriors reaped the benefits of that. She led her team to the program's sixth straight Southern Hills Athletic Conference title — a ridiculous feat — and acted as a safety net when things got rough.
Jacey Harding | Junior | Guard | Chillicothe
What didn't Harding do for the Cavaliers? In her second year with head coach Anthony Gordon, Harding started to come into her own, boasting the ability to run an offense, score at will, and make every teammate around her better. The FAC's POY ended the year on a high note, scoring 27 points and grabbing 16 rebounds. She'll look to continue that pace next winter.
Jenna Horsley | Senior | Guard | Teays Valley
For the first time since 2019, Teays Valley reached district tournament action and Horsley was the leader of that movement. The senior averaged a team-high 11.5 points per game and led the Vikings to a 17-win season. She was one of the area's top 3-point shooters but could also score in traffic while finishing the play at the foul line. She'll suit up for Capital University next winter.
Keetyn Hupp | Junior | Forward | North Adams
Every single year, North Adams shows exactly why the school's basketball tradition is so sound. Players like Hupp help uphold those values. The junior averaged 13 points each night and helped the Devils win 18 games and a sectional championship. Hupp will have North Adams in the running for a conference title once again next season as her skill set continues to evolve.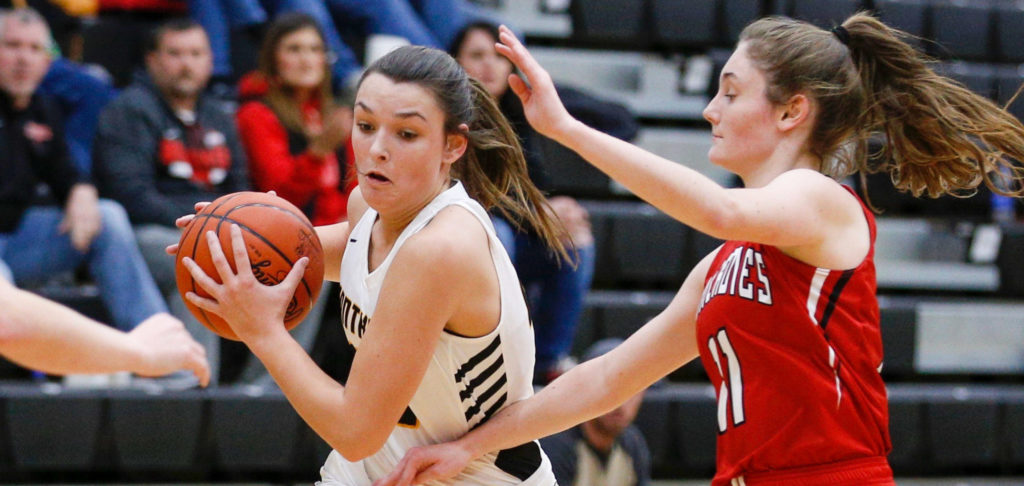 Hillery Jacobs | Junior | Guard | Miami Trace
Miami Trace may have had a losing record but the Panthers were in almost every game they played, dropping multiple decisions by less than 10 points. Jacobs, at times, single-handedly kept her team in those contests. The junior posted 10.5 points, 6.5 rebounds and 2.5 assists and 1.5 blocks, stuffing the stat sheet at will. She'll have one year left to tear through the FAC.
Payton Johnson | Sophomore | Guard | Peebles
Lightning in a bottle and a threat to score 40 in any game. Johnson is simply special with the basketball in her hands. She's one of the area's best all-around scorers with the capability of beating any defender that dares to match up. She led the Indians with 21.1 points per game and will likely hit the 1,000 point mark as a junior. She has next-level talent and it's no joke.
Alaina Keeney | Senior | Forward | Wheelersburg
If you've seen Keeney play, you know just how much she meant to Wheelersburg's basketball program as a whole. The senior and four-year starter logged her 1,000th career point this past season and lifted the Pirates to league, sectional and district championships. When the waters got murky, the Pirates looked to Keeney for a return to smooth sailing. It's that simple.
Rylee Leonard | Junior | Guard | Eastern Brown
Pound for pound, you won't find many players better than Leonard in the entire state of Ohio. The electrifying guard has now led her Warriors to three straight district final appearances and was named a first-team All-Ohioan after posting a team-high 16.7 points per game. She was the Division III District Player of the Year and looks to defend that crown next winter.
Peyton Magee | Junior | Guard | Fairfield
Early in the season, Magee set the school's career assists mark … as a junior. She did nothing but pile on to that record as the year went on, helping her Lions reach a district final and finish 20-4 overall. She facilitated an offense that consistently lit up scoreboards, scoring just under 60 points per night, while posting 8.5 points, 4.9 rebounds, 4.9 assists and 2.9 steals per night.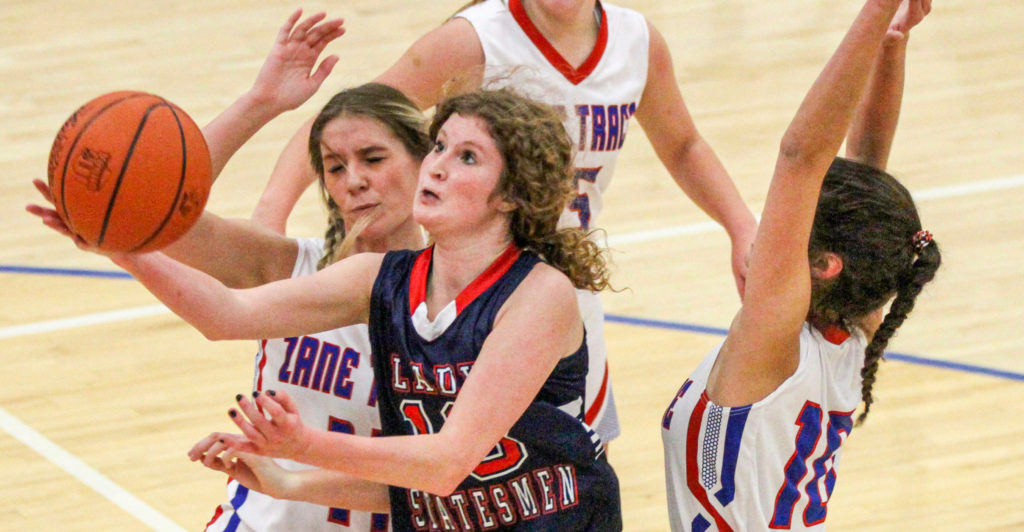 Maren McCallister | Junior | Guard | New Hope Christian
If you don't know McCallister's name, you don't watch enough basketball. The junior started the season hot and ended on the same note. While averaging 22.7 points per game, she led her Statesmen to a third place finish in the Ohio Christian School Athletic Association state tournament. She enters her senior year with 1,165 career points and will certainly add more.
Avery Miller | Senior | Forward | Unioto
No matter how hard opponents tried, many couldn't find a potion to stop Miller's production. Unioto's first-team all-league representative averaged 13.6 points, 6.6 rebounds, 3.9 assists and 3.3 steals per game. Those numbers helped the Tanks finish 16-6 and 10-4 in the SVC. While Unioto will miss her production, they'll miss Miller's leadership even more. She leaves a legacy.
Hannah Rauch | Senior | Guard | Fairfield Union
There wasn't anything Rauch couldn't do. The do-it-all guard finished with averages of 9.8 points, 4.6 rebounds, 3.4 assists and a staggering 6.1 steals per game — she set the school's single-season steals mark late in the year. Rauch was a first-team all-district selection and earned special mention All-Ohio honors after leading the Falcons to an MSL-Buckeye title.
Olivia Smith | Senior | Center | Paint Valley
Smith leaves Paint Valley as not only the school's all-time rebounding leader, but also as the county's. Standing at just 5-foot-7, she didn't out-rebound opponents but rather outworked them. She posted 13.1 points and 12 rebounds per game, helping the Bearcats finish 19-5 overall and win a sectional title. She was a first-team all-district selection and a special mention All-Ohioan.
Kelli Stewart | Junior | Forward | Waverly
As soon as she stepped on the floor, Stewart was almost a guaranteed double-double. The junior post led her Tigers to a sectional championship while averaging 18 points, 9.3 rebounds, 2.8 assists. 2.9 steals and 1.6 blocks per game. As those numbers suggest, she stuffed the state sheet with the best of the best. It's scary to think that she'll be even better as a senior.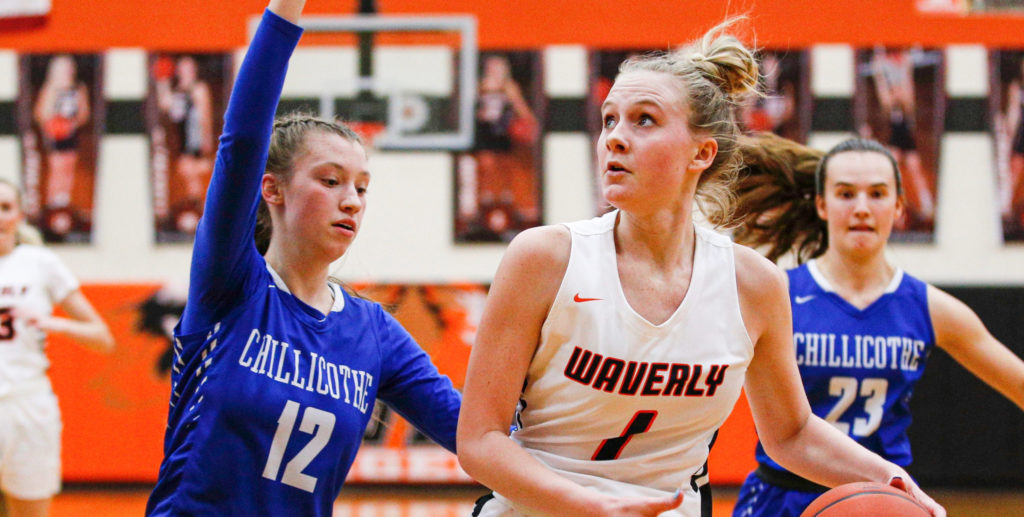 Bailey Vulgamore | Junior | Guard | Waverly
Every single night, Vulgamore played with an unrivaled passion and it led her to success. The Tigers' offensive captain posted 15.1 points, 4.2 rebounds, 4.2 steals and 2.5 steals each night. It helped Waverly win its second straight sectional title before giving Fairfield Union everything it wanted in a district semifinal contest — one where Vulgamore scored a career-high 29 points.
Makenna Walker | Junior | Guard | Wheelersburg
Walker was the definition of reliable all season. Wheelersburg could rely on Walker to play with tenacity, energy and an unmatched defensive presence. She averaged 13 points per game but did many things that didn't appear on the final stat sheet. Her performance ushered the Pirates to yet another conference title as well as sectional and district championships.
Katelyn Webb | Senior | Guard | Jackson
There may not have been another player that meant more to her team than Webb. As the lone senior starter on the Frontier Athletic Conference championship team, the Ironladies' success revolved heavily around Webb. Time after time, she hit shots in critical parts of the game, helping her teammates go 16-7 with an 8-2 mark in the FAC — the program's first since 2014.
Cameron Zinn | Senior | Forward | Vinton County
In the last four years, Zinn has transformed her last name into a mainstay in Vinton County. Her last run with the Vikings this past winter showed exactly why. While averaging 13.7 points per game, she helped VC win its fifth straight TVC-Ohio title and reach a fourth straight district final. During her four-year career, the All-Ohioan led the Vikings to an overall mark of 83-15.
Honorable Mention Selections
Lexie Rucker, Wheelersburg; Abby Cochenour, Eastern; Skylar Zimmerman, South Webster; Maelynn Howell, West; Kynedi Davis, Minford; Kasey Kimbler, Green; Gracie Ashley, Notre Dame; Madison Bronner, Fairfield; Braylynn Haines, Fairfield; Torie Utter, Eastern Brown; Macy Etienne, Lynchburg-Clay; Mya Hamilton, Eastern Brown; Hanna Uhrig, Paint Valley; Amaris Betts, Unioto; Jazz Lamerson, Piketon; Gabby Pernell, Southeastern; Jadyn Smith, Adena; Jessee Stewart, Miami Trace; Mattie Walburn, Jackson; Claire Cooperider, Fairfield Union