John Bruce, Staff Writer
WAVERLY — All year long, Fairfield's best trait has been its ability to score the basketball. But on Saturday, the Lions showed off another one of their strengths.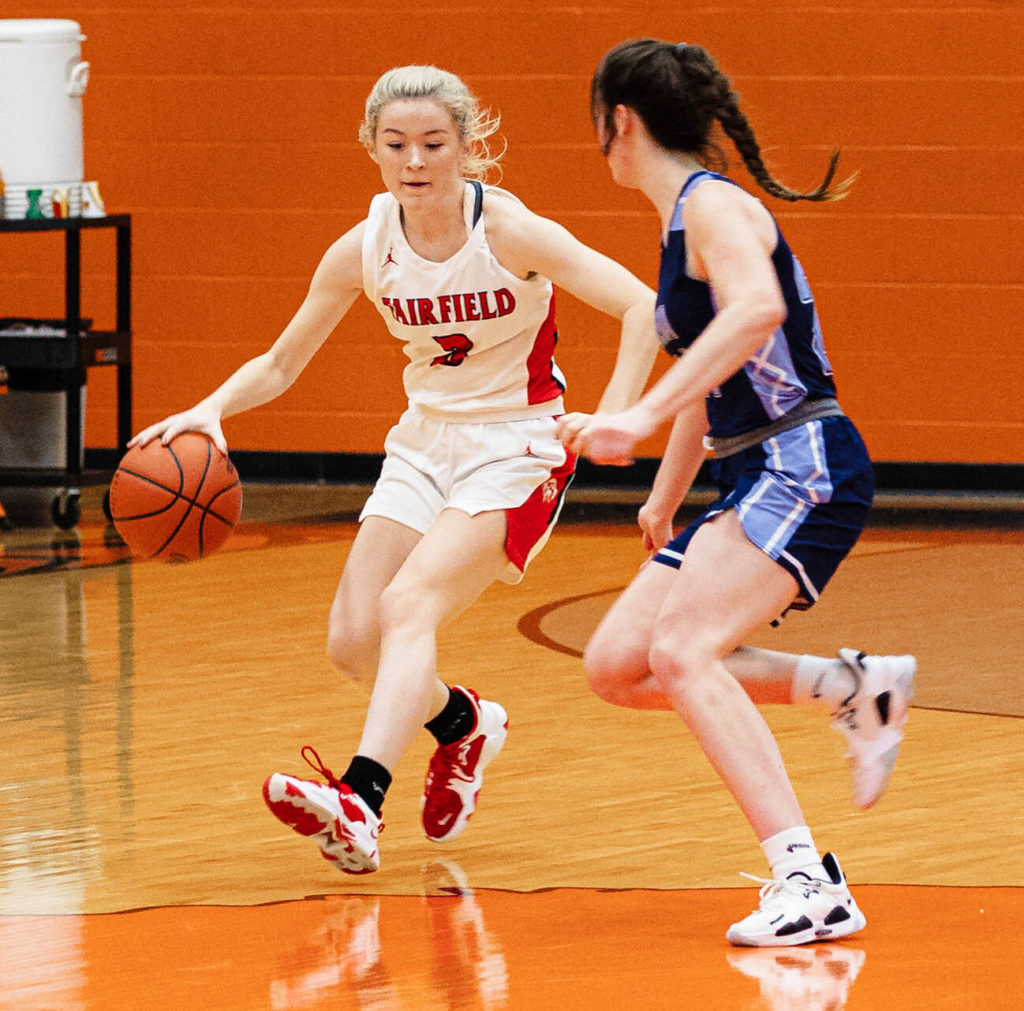 Fairfield (20-3) put on a dominant defensive performance to oust Adena and earn the school's first trip to a district championship game since 2005.
Senior Emma Fouch knocked down two-long range 3's in the first quarter to help the Lions out to a 12-6 lead, one they never surrendered in a 50-38 win.
Fouch ended with a game-high 21 points on 4-of-7 shooting from 3-point range.
Coming into the contest, Adena's Emma Garrison was averaging 13.2 points per game, but the Lions' swarming defense, led by Fouch and Peyton Magee, controlled Garrison, holding her to only four points in the contest.
Interior players Madison Bronner and Braylynn Haines combined for 16 points and 16 rebounds for the Lions, while also playing outstanding helpside defense on Garrison.
For Adena, they were led in scoring by the trio of Kiera Williams, Chey Ater and Sydney Ater, who scored eight points each.
---
---
While the Warriors end their season at 18-4 overall and as the outright Scioto Valley Conference champions, Fairfield advances to a Division III district final. The Lions will meet with top-seeded Wheelersburg at that juncture with a trip to the Sweet 16 on the line.
Tip-off is scheduled for 6:30 p.m., Friday at Waverly's Downtown Gym.
BOX SCORE
Adena: 6-13-7-12 — 38
Fairfield: 12-15-8-15 — 50
Adena: 16-46 FG, 6-12 FT, 0-10 3pt., 29 rebounds (C. Ater, Foglesong 7), 8 assists (Foglesong 3). Scoring: Williams 8, C. Ater 8, S. Ater 8, Garrison 4, Foglesong 4, Smith 4, Makaela Lovely 2.
Fairfield: 17-37 FG, 12-18 FT, 5-16 3pt., 27 rebounds (Haines 12), 9 assists (Magee 4). Scoring: Fouch 21, Haines 9, Bronner 7, Newkirk 7, Donley 3, Magee 3, Quickle 2.