Derrick Webb, Staff Writer
CARROLL — It could be said that Emily Bratton has two years to terrorize opposing defenses. But it could also be said that she's already been doing so for the past two years as it is.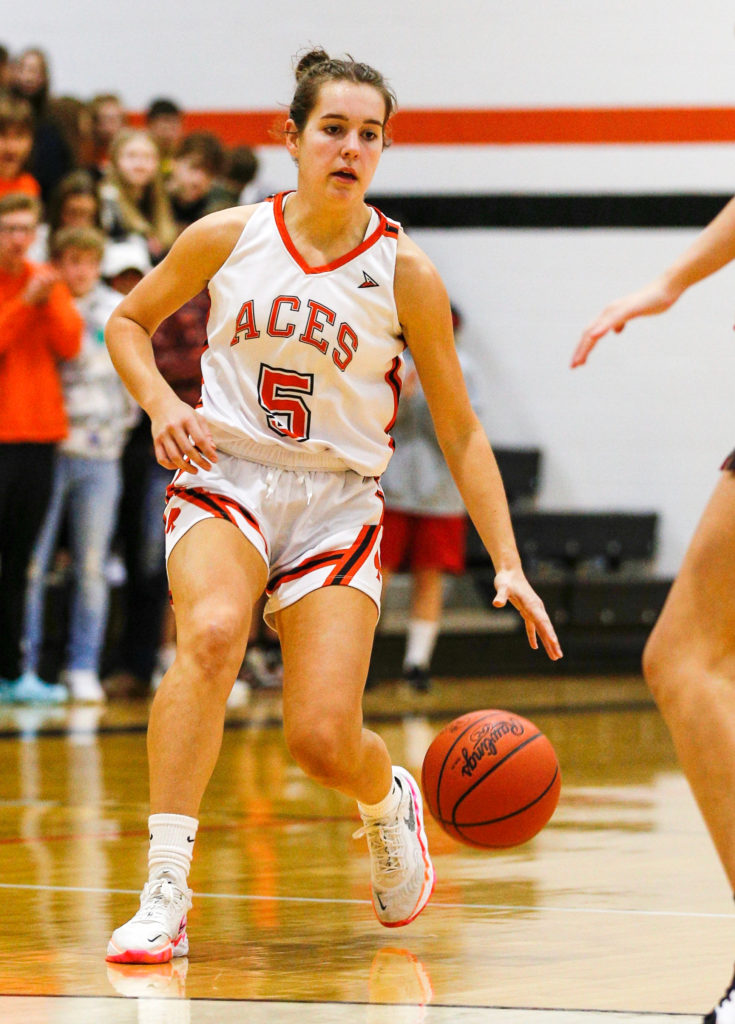 The Bloom-Carroll sophomore has been named the Mid-State Buckeye's Player of the Year after leading her Bulldogs to a 16-6 mark in the regular season and scoring 17.8 points per night.
Bratton was joined on the league's first-team list by teammate Reese Pittman.
The league champion Fairfield Union Falcons had Hannah Rauch and Claire Cooperider earn first-team honors while Teays Valley's Jenna Horsley and Kennedy Younkin, Amanda-Clearcreek's Emily Buckley and Circleville's Gabby McConnell rounded out the first-team list.
Second-team honors were earned by Fairfield Union's Elly Lewis and Nicole Terry, Teays Valley's Ashley DeWeese and Alyssa Horsley, Bloom-Carroll's Marissa Wilkinson and Emma Seagraves, Liberty Union's Delaney Peck and Amanda-Clearcreek's Grace Davis.
Honorable mention honors are as follows: Fairfield Union's Christian Thompson, Liberty Union's Ember McCloskey, Amanda-Clearcreek's Hailey Sowers, Logan Elm's Hannah Rhoads, Hamilton Township's Ziann Payne, Teays Valley's Aimee Watson, Bloom-Carroll's Logan Hardacre, and Circleville's Lily Winter.