Derrick Webb, Staff Writer
CHILLICOTHE — All year long, DeSean Branson was the focal point of opponents' game plans. And all year long, he continued to show that you can't plan to stop him. You can only hope to contain him.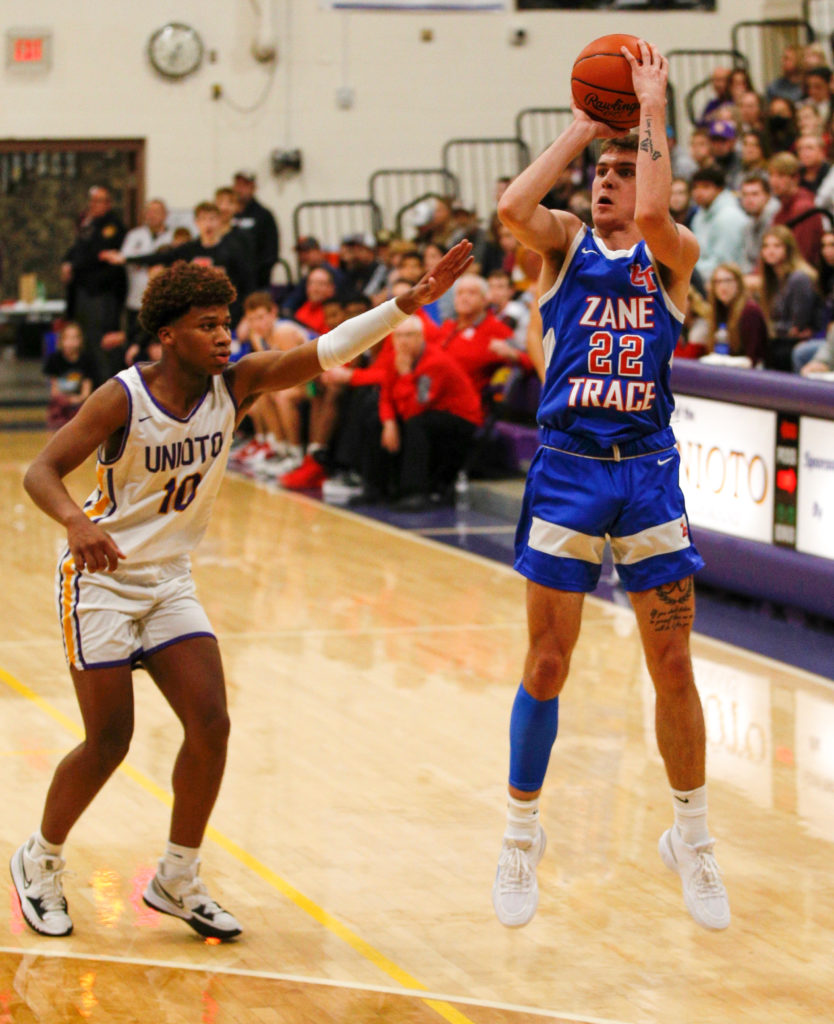 Unioto's senior guard has been named the SVC's Player of the Year and is averaging a league-high 18.3 points per game alongside 5.4 rebounds, 3.6 assists and 3.2 steals. Those numbers helped the Shermans finish 12-9 overall with a 9-5 mark in the league.
Also earning hardware is Zane Trace coach Gary Kellough, who was named the conference's Coach of the Year. Kellough led his Pioneers to an outright conference title with a 12-2 mark in league action.
Joining Branson with first-team all-conference honors is Zane Trace's Xzander Ream, Paint Valley's Dax Estep, Piketon's Tra Swayne and Westfall's Casey Cline.
Ream helped the Pioneers win the conference title with 14.3 points per game, Estep ranked second on the league's scoring list at 15.4 points per game, Swayne paced the Redstreaks to a second place finish with 12.4 points and 3.8 assists per game and Cline posted averages of 14.1 points, 5.4 rebounds and 2.8 steals.
Paint Valley senior Cordell Grubb, Piketon senior Levi Gullion, Southeastern senior Ethan Carroll, Adena sophomore Joedy Ater and Zane Trace junior Nalin Robinson make up the five second-team all-SVC selections.
Earning third-team all-league honors were Unioto's Evan Park, Zane Trace's Kyle Stonerock, Westfall's Trevor Wolfe, Huntington's Dalton Black and Unioto's Blake Hoops.
Honorable mention selections were as follows: Adena's Davis Kerns and Cody Rawlings, Huntington's Seth McCloskey and Noah Potter, Paint Valley's Trent Mettler and Cole Miller, Piketon's Brady Coreno and Kydan Potts, Southeastern's Connor Smith and Luke Corcoran, Unioto's Jordan Perkins and Jude Little, Westfall's Ashton Nunemaker and Tyler Shipley, and Zane Trace's Donavin Baker and Ben Nichols.