Derrick Webb, Staff Writer
CHILLICOTHE — For a fourth consecutive season, Huntington can say it has the the SVC Player of the Year on its roster.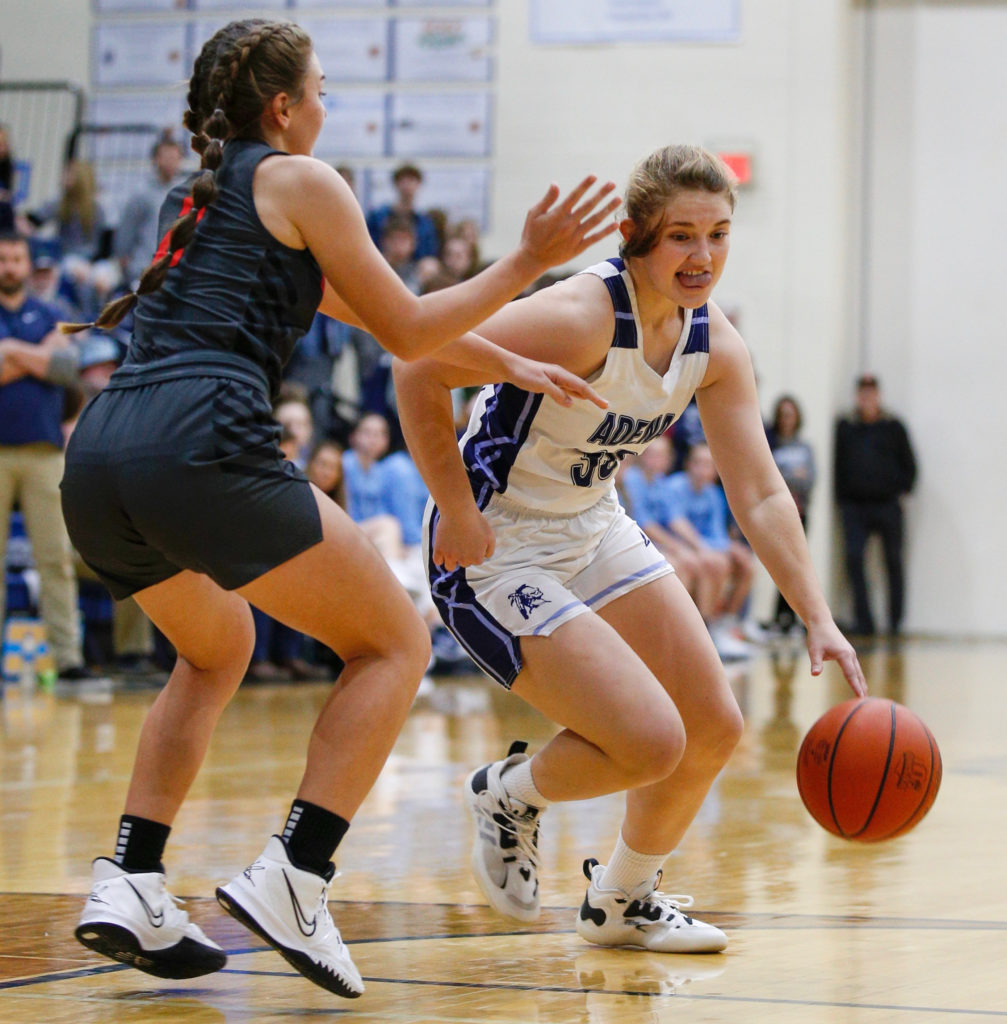 Senior Allison Basye has earned that award for the third straight year, joining Southeastern's Ella Skeens and Huntington's Lydia Bridenbaugh as the SVC's only three players to win the award three times.
Basye has been nothing short of magnificent all year long, leading the conference in scoring at 28.6 points per game — 14.2 points more than the next closest player — and in rebounding at 12.2 per game. She helped her Huntsmen finish the regular season at 15-7 overall and 11-3 in conference play.
Huntington's Kyle Uhrig has been named the SVC's co-Coach of the Year, sharing the honor with Adena's Andrew Day, who has led his Warriors to at least a share of the league title.
Joining Basye with first-team all-conference honors is Unioto's Avery Miller, Adena's Emma Garrison, Paint Valley's Olivia Smith and Piketon's Jazzlyn Lamerson.
Miller is at 14.4 points per game to lead the Shermans, Smith is averaging 12.6 points and 12.1 rebounds per game — and will likely end the year as Ross County's all-time leading rebounder — Garrison averages 12.9 points per night to lead the Warriors and Lamerson stands at 13.5 points each game.
Adena senior Jadyn Smith, Paint Valley senior Hanna Uhrig, Westfall senior Gabby Patete, Unioto sophomore Amaris Betts and Southeastern sophomore Gabby Pernell make up the five second-team all-SVC selections.
Earning third-team all-league honors were Paint Valley's Abbi Stanforth, Unioto's Amelia Uhrig, Adena's Makaela Lovely, Zane Trace's Emily Allen and Southeastern's Alexis Bailes.
Honorable mention selections were as follows: Adena's Kiera Williams and Sydney Foglesong, Huntington's McKenna Thompson and Emma Hinshaw, Paint Valley's Averi McFadden and Kendall Dye, Piketon's Addison Johnson and Natalie Cooper, Southeastern's Audrey Scott and Morgan Ware, Unioto's Carissa Wheeler and Alexis Book, Westfall's Paige Weiss and Alyssa Wyman, and Zane Trace's Alara Crow and Gracey McCullough.