Here's this week's Shootaround, made possible by Roman Family Healthcare.
THREE THINGS
A. I'll just say this … I don't know how Unioto's basketball program has done it this past week. I don't know how they've played, I don't know how they've kept their heads high, I don't know how they're persevering each day. I don't know if I could do it. After losing a teammate to an early death on Wednesday, the Shermans were strong enough — emotionally and physically — to take the court on both Friday and Saturday. Two wins. Just unbelievable. Coach Matt Hoops' team has come together, more than ever this week, and has shown an entire area what togetherness looks like. Tip of the cap to them. They're stronger than they even know.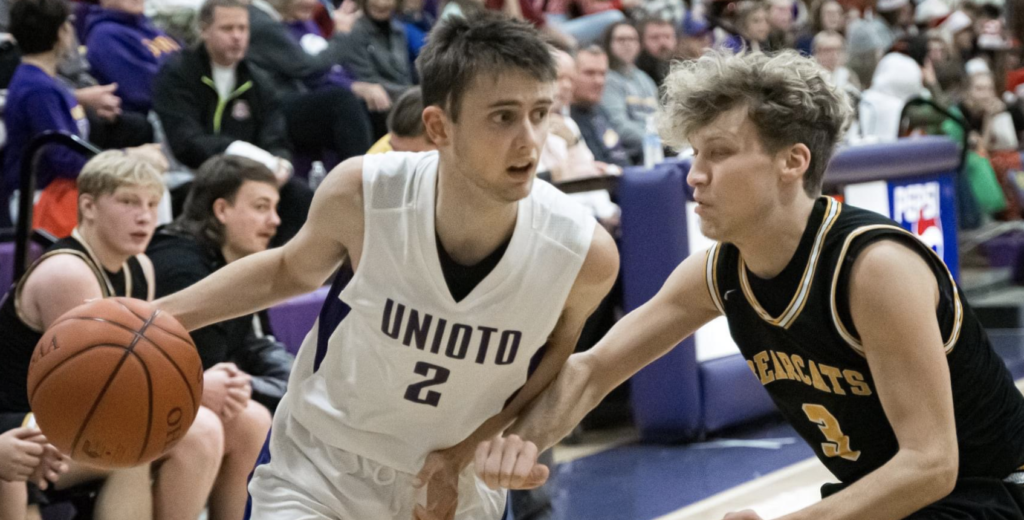 B. The Western Indians are for real. It's really that simple. Western has an abundance of scoring options this year, including Kolten Miller, Noah Whitt and Chase Carter. But what sets the Indians apart is the way they play defense. Coach Doug Williams has his group playing a hard-nosed, never-stop, energy-filled pace and opponents are paying for it. Reed Brewster and Drew Haggy play their roles nicely while Kam Janes and Sean Kerns are top-tier options off the bench. The SOC I title is still in play for Western and a lengthy tournament run is possible.
C. Will Wheelersburg's girls ever lose? Doesn't seem like it. Led by Alaina Keeney and Makenna Walker, the Pirates have ripped off 13 straight wins to begin their season — the latest being a 53-50 win in overtime over Vinton County. Keeney and Walker are joined by Madison Whittaker, Lexie Rucker, Macee Eaton, Annie Coriell and a host of other talent that comes off the bench. Remember when some said this was supposed to be a "down" year at 'Burg? Yeah, not so much. The SOC title runs through Wheelersburg and if they keep winning, so does the Southeast District.
OUTTAKES
Western boys coach Doug Williams on his team's success this season:
"This groups has been around for three years, or most of them have. They know what we want. They know what the tempo is. I think all of that is coming through right now. We weren't picked to win the league. It's probably because we weren't the most talented team in the league. But We're 15-2 because we outwork people."
Waverly boys coach Travis Robertson on his son Trey's career scoring record:

"Trey has grown up in this gym. He's dedicated all of his life to this sport, and I would say there's not too many kids that work as hard as he does. He is well-deserving of anything he gets from here on out."
Fairfield senior Braylynn Haines on team's win over North Adams — the program's first since 2004:
"Today was a pretty big day for us, and we wanted this so bad since we hadn't beaten North Adams since 2004. We all work really well together, and one of our goals was to box out since North Adams is an aggressive rebounding team. When we're all boxing out, that's when we're pretty unstoppable.
WORTH THE PRICE OF ADMISSION
Unioto's Blake Hoops continues to enjoy a stellar freshman campaign. In two wins this past week, the Shermans' guard averaged 15 points, six rebounds and five assists. He's one of the best young talents in Southern Ohio with unlimited potential.
Jackson's Katelyn Webb is so much fun to watch. Most always, she's the smallest player on the court, standing at just 5-foot-1. But she plays like a big shot. She hits big shots, too. It seems like when the Ironladies need to make a play in the worst of ways, Webb is there to provide. As Jackson coach Matt Walburn says, "[The Ironladies] go as Katelyn Webb goes."
You know this, I know this, anybody with a brain knows this … but Waverly's Trey Robertson is simply special. That's the only word there is. The Tigers' senior leader set a new school scoring mark this week with his 1,666th career point — passing Waverly great Jake Kretzer. If you're a college coach and you have an opening, Robertson hasn't signed yet. Get on it. Now.
SHOT OF THE WEEK
Sometimes you get lucky with a camera in your hand — which is my case 99 percent of the time. In this shot, Miami Trace's Kaelin Pfeifer climbs an absolute ladder to catch a pass from a teammate.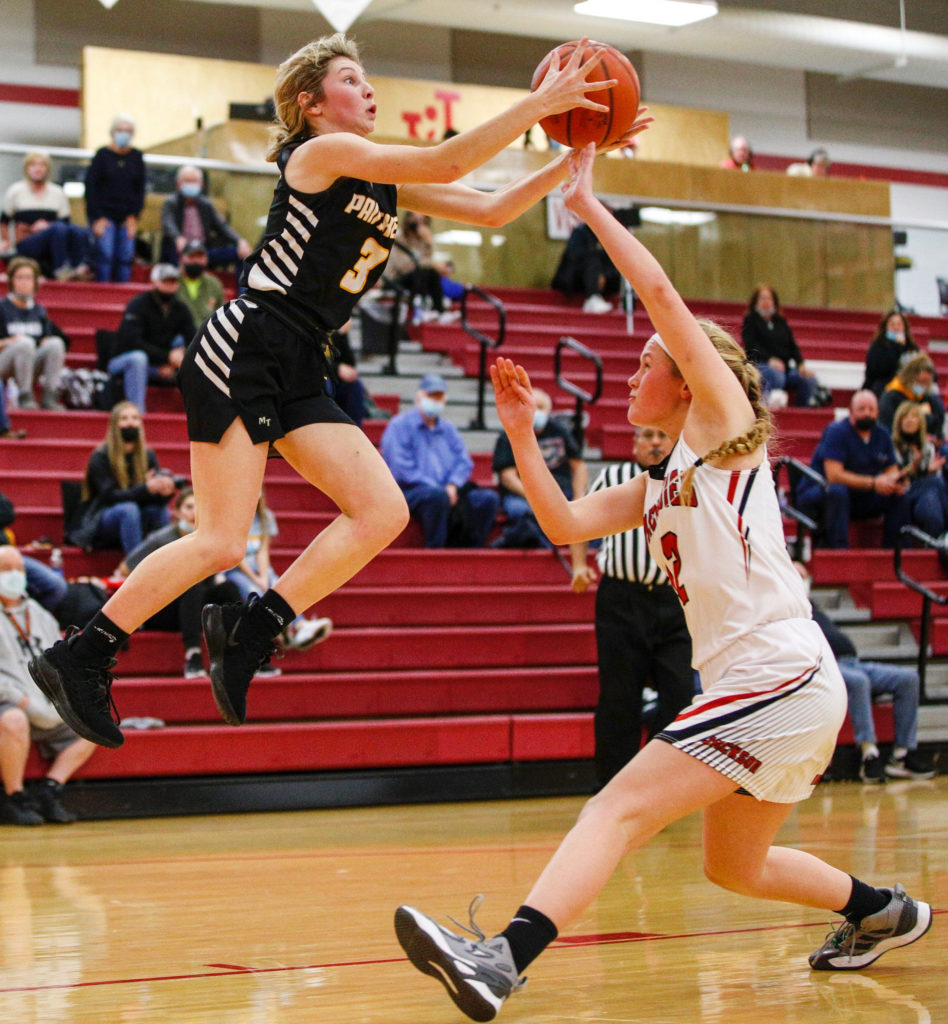 VIDEO OF THE WEEK
Faith Donley called "bank." Fairfield's sophomore guard hit this ridiculous half-court shot earlier this week in a win over West Union.
PERFORMANCE OF THE WEEK
SOSA's Performance of the Week, which is always presented by Shane Maier of State Farm Insurance, belongs to Western's Kolten Miller.
In a victory over Notre Dame this past week, Miller put on a show, tallying 27 points, six rebounds and three assists. When he gets going, it takes an army to stop him.
DOUBLE BONUS
Somewhat quietly, Adena's girls have enjoyed a 9-2 start — one that includes wins over Paint Valley and Eastern Brown. The Warriors seem to always put true team efforts forward and Emma Garrison is a big reason why. Just a sophomore, Garrison can score at will. But she also does a nice job finding open teammates, in transition and in offensive sets. Adena has a big week coming up. Garrison will be key to the team's potential success.
Westfall's boys has been one of the area's hottest teams as of late. Casey Cline has helped it happen. In a win over Unioto — the Shermans' only conference loss — Cline hit four 3's and scored 20 points. He followed that up with 30 points in the next two contests. He's currently fifth in the Scioto Valley Conference in scoring, averaging 13 points per game. He can be lethal with the basketball in his hands.
WHAT'S ON TAP
As usual, our team will be out and about this week with many interesting games on the schedule. Here's where you can for sure find us this week.
Paint Valley is Tuesday's site as the Bearcats' girls host Adena in an SVC battle. Wednesday and Thursday, we'll have updates from Notre Dame and Wheelersburg as South Webster's girls travel to face the Titans while the Pirates' girls welcome West in SOC II action.
We'll kick off the weekend with coverage from McClain as the Tigers host Jackson in a conference bout and, on Saturday, we'll have a double scoop of coverage from Waverly and Zane Trace.