Jackson Williams, Contributor
CHILLICOTHE — Heading into Tuesday's non-league battle between Huntington and Circleville, each desperately needed a win to grab momentum heading forward.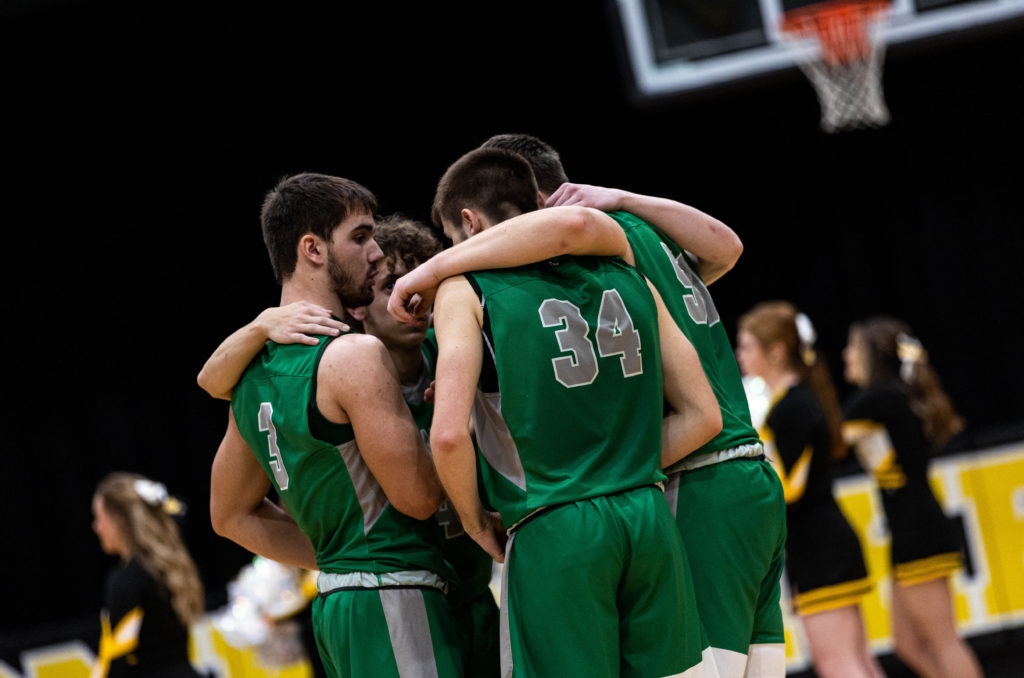 Led by sophomore Noah Potter and senior Seth McCloskey, the Huntsmen rose to that challenge.
Behind a combined 21 points and 11 rebounds from the aforementioned duo, Huntington walked away with a 43-37 victory.
The Huntsmen (4-6) jumped out to a fast 6-0 lead to start the game, and they finished the first quarter with an 8-5 advantage — thanks to four points from Potter, who led all scorers after the opening eight minutes.
Circleville (3-6) failed to get a good look at the rim as both teams struggled early offensively. That became a trend. It was a game centered around defense throughout its entirety.
In the second, the Huntsmen built on their lead. They finished the first half with an 18-9 edge as Caleb Smith led the way for Huntington with five points.
Circleville was flustered by Huntington's defensive efforts, being held to nine points. Huntington forced nine Tiger turnovers in the first half while holding Circleville to a low shooting percentage.
Huntington coach Kyle Bradley emphasized the impact his team's defense had on the outcome of the game, and the Huntsmen coach was satisfied with the effort given.
"We gave a great effort defensively," Bradley said after the win. "Holding a varsity basketball team to less than nine points in any half of play is tough to do."
The Huntsmen further positioned themselves into the driver's seat after the break.
They were led offensively by Potter as the sophomore guard helped his team take a 31-17 advantage into the final frame.
Circleville attempted to mount a rally in the fourth.
The Tigers ripped off a 6-0 run to open the quarter, cutting the deficit to eight at 31-23 and forcing Huntington into a timeout. That was before they applied a full-court pressure defense to force four turnovers and pull to within six with just under three minutes to play.
That charge was led by Craig Fleck, who did everything he could to bring his team out of a 14-point hole.
But six points was as close as Huntington could get.
The Huntsmen maintained control of their lead and eventually put away a 43-37 win.
"It is nice coming out and playing in front of our home crowd, and it feels nice to get a win," Huntington senior Brian Smith said.
The Huntsmen were led by a balanced attack from Potter, who finished with 15 points and four rebounds. McCloskey added six points and seven boards while Smith also finished with six points.
Circleville was led by Craig Fleck, who had 13 points, while Briley Cramer also helped out with eight points.
The Tigers will attempt to get back on track on Thursday, hosting Liberty Union, while Huntington attempts to stay on the winning track on Dec. 30, hosting Lynchburg-Clay.
"We need to be making smarter decisions with the game on the line and in crunch time," Bradley said. "It's something we will need to continue to work on."