Derrick Webb, Staff Writer
CHILLICOTHE — When Unioto coach Brandon Hanes literally skipped into his team's soccer practice on Sept. 5, loudly singing, "We all cheer for the yellow soccer team," his Shermans knew something was off.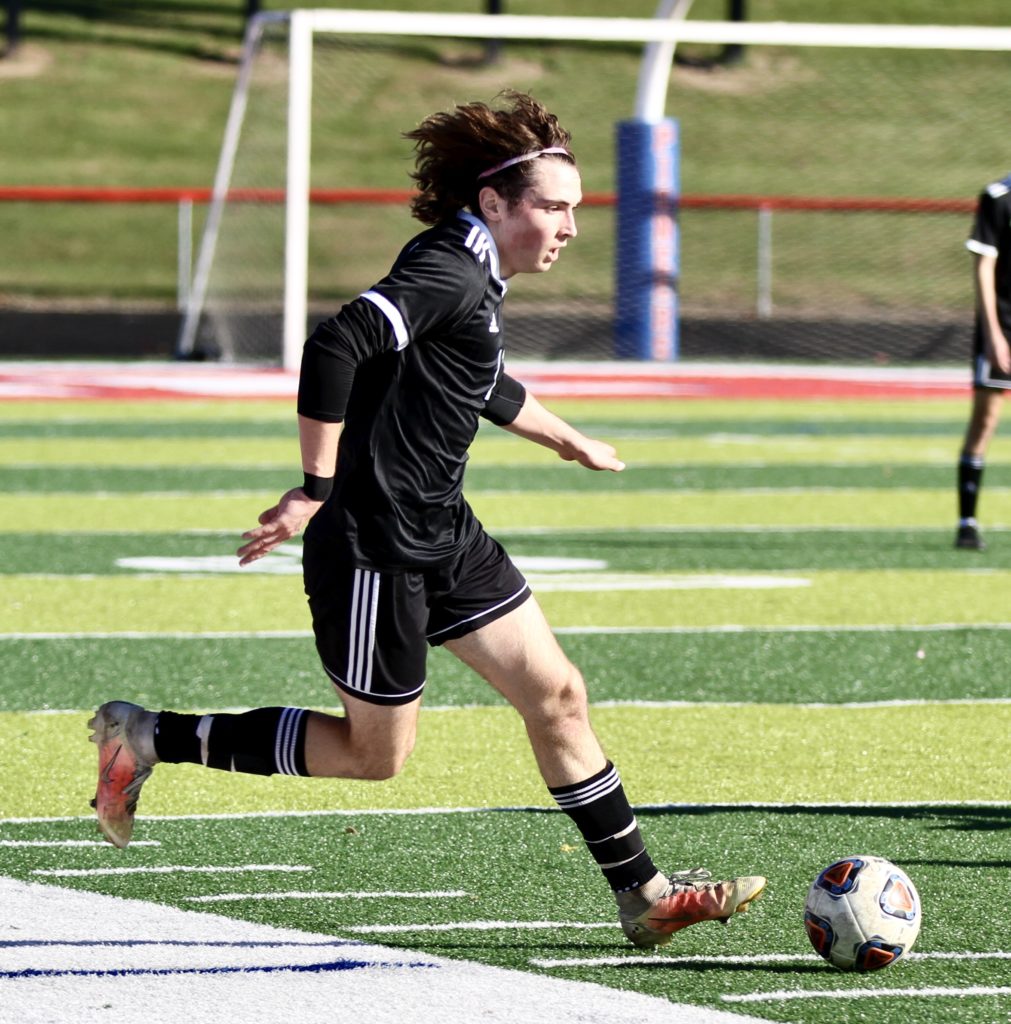 It was less than 24 hours after a 4-2 loss to Marietta — a match that any member of the team will readily admit they got their tails kicked in.
Hanes' son Lucas remembers that moment like it was yesterday, especially the pain, the agony, and the anguish that followed it.
But that moment there … the one that, at the time, was a hated moment by every member on the roster … became a rallying cry. It's what may have saved the Shermans' season.
"We showed up at practice the next day and wished we hadn't," Hanes said. "We didn't expect a thing when he came skipping over to the bench singing. 'We all cheer for the yellow soccer team.' He then ripped into us like no other and ran us at least ten miles. But that was our turning point. He showed us what it felt like to lose and we never wanted to have that feeling again. From that practice on, we were a family that couldn't be broken."
And a family that didn't take losing lightly.
After that loss to Marietta, Unioto proceeded to go 15-2-1 throughout the rest of the season and rewrote history books in the process.
The Shermans won the Scioto Valley Conference with ease, outscoring opponents 31-1 in the process. They also captured a sectional crown and a second consecutive district championship — beating that same Marietta team by a 2-1 final in overtime to do so.
The "yellow soccer team" was red hot. And that streak continued into regional action.
Behind five goals from Hanes, Unioto beat St. Clairsville, 3-2, in an instant classic before topping Athens, 2-1, to win its first regional title since 2004 — and it's first-ever in Division II.
"In Division II, Unioto has never made it past the regional level. To be a part of that is special on its own," Hanes said. "At the beginning of this season, I didn't hold much hope for how far we would make it. I would come home mad because, in the beginning, we couldn't make three passes in a row. But after we built a little chemistry, we became a whole different team. So going from not being able to make three passes in a row to making it to the Final 4 is mind-blowing."
Hanes was a titanic part of that development process. With the ball at his feet, he was lethal and that's understating it.
The sophomore scored 37 goals and passed out 18 assists en route to an SVC Player of the Year nod. He was an all-district selection — although he shamefully didn't win the District Player of the Year award — and an all-state selection.
In effect, his Shermans finished the year at 16-4-2 with a trip to the Final 4 secured.
All of those reasons are why he's SOSA's co-Boys Soccer Player of the Year.
"I knew we were losing our main goal scorer from last year in Ethan Kerns. So I knew I had to work even harder in the offseason. Any time I had off, I spent it with a ball and a goal," Hanes said. "I somewhat made a name for myself last year, so I knew I was going to be heavily marked and it was going to be a challenge to score. I had to expand my abilities. I've always been able to finish inside the box, but finishing outside the box has been my shortcoming. I have worked on that shot for over a year now and finally got to bring that weapon to the table."
In two seasons with Hanes as one of their leaders, the Shermans have gone 31-9-2 overall and 8-0 in the SVC. Hanes has kept a torrid pace, scoring 61 goals and totaling 37 assists.
And while his numbers are extremely impressive, his ability to lead in the most crucial moments was possibly more daunting.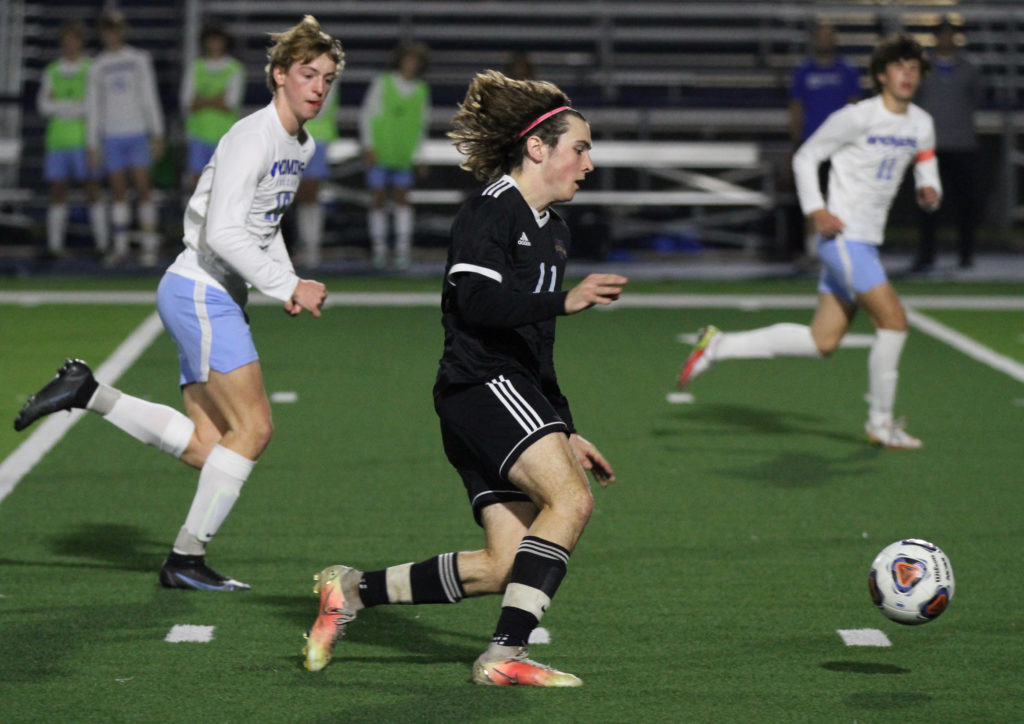 According to him, that comes from having a team that played for one another, no matter the circumstances.
"Usually, you have small circles of kids that will only interact and perform with those certain kids that make them feel comfortable," Hanes said. "Our team was the opposite. Soccer is already not popular in our area and at most schools, it's made fun of. So we decided to be one big circle and always be there for each other, on and off the field. We were basically one big family. Being one as a team allowed us to perform and compete at our highest level, knowing no matter the outcome, our team would be there for us."
While Hanes moves onto his junior year, he knows it'll be tough to top what transpired this fall. There will be changes, both to the coaching staff and the roster.
But Lucas Hanes' competitive drive isn't going anywhere. Opposing defenses' game plans will once again revolve around him and he'll once again find a way to top them — no matter how different the scenery may be.
"Next season will be a change but great things can come out of change," Hanes said "We will have a new coach and a new team to work with. So we'll just have to wait and see what's in store for Unioto Soccer."