Derrick Webb, Staff Writer
After an exciting fall sports season, we have our fingers crossed for the same this winter.
With the start of high school basketball season scheduled for less than 24 hours away, here's a list of 10 girls players in our coverage area, and in no particular order, to keep your eyes peeled for this coming season.
NOTE: This certainly does not mean there aren't other players who will have great seasons. This is simply a list of 10 players we've randomly compiled. 
Gabby Pernell, Southeastern
As soon as Pernell walked onto the court as a freshman last winter, she made an impact. By the end of the season, she was one of the Panthers' most consistent players and they relied on her to step up in big moments. She usually answered that call. With a year of experience under her belt and a tremendous upside, look for Pernell to be Southeastern's go-to playmaker this year.
Emma Garrison, Adena
Silk. She's smooth as silk. If you've never watched Garrison shoot a basketball, you need to buy your ticket to do so. Poetry in motion. As a freshman, Garrison helped her Warriors win an outright SVC title and was an honorable mention All-Ohioan. As she walks on stage for an encore performance, opposing defenses will be trying to stop her from scoring. Good luck.
Makenna Walker, Wheelersburg
Anytime. Anywhere. That describes Walker's scoring range. The junior can hit the 3-ball, drive to the hoop or find the open teammate. Versatile is her middle name. She's helped 'Burg win back-to-back SOC II titles and will be on the hunt for a third this winter. The Pirates lost talent. But Walker and a band of talented teammates are more than capable of recapturing glory.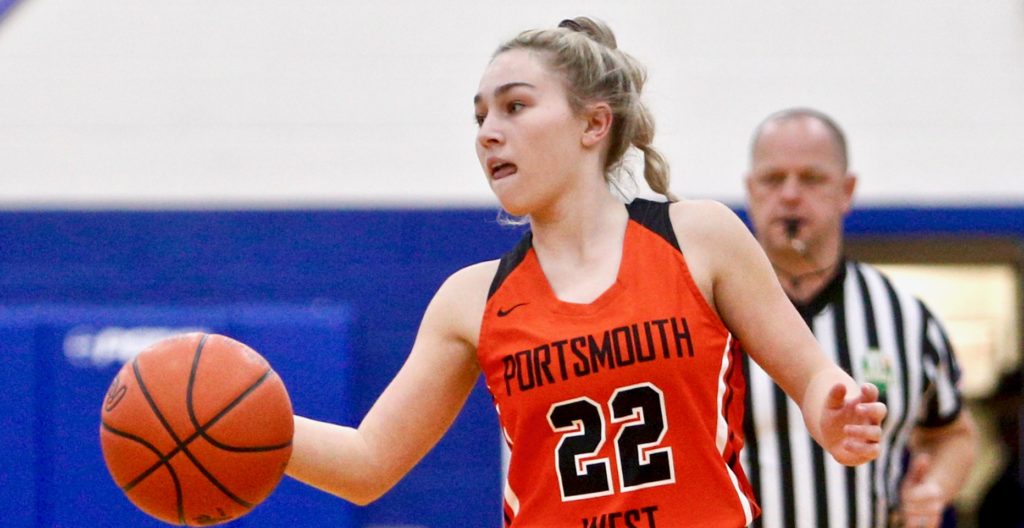 Lexi Deaver, West
If you didn't know Deaver's name before last season started, she made sure you knew it by year's end. As a sophomore, she helped rejuvenate West's program into a bonafide district title contender. Now a junior, she's expected to continue to develop into one of the area's best. She was the definition of balance last season, averaging 7.8 points, 3.8 rebounds and 3.4 assists.
T.J. Carpenter, Jackson
For quite some time, Jackson's girls hoops program had been "down." But now, it's on the upswing. Carpenter is a huge reason why. After averaging 11 points each night as a freshman, Carpenter is looking for bigger things during her sophomore campaign — both individually and as a team. If the Ironladies play it right, both of those goals can easily be accomplished.
Jacey Harding, Chillicothe
Harding runs the floor like a seasoned veteran. She's magnificent in transition and can hit the jump shot when given the chance to do so. Bottom line? She's absolutely lethal with the ball in her hands. She'll undoubtedly be one of the Cavaliers' go-to scorers and called upon to lead the team in big moments. If history indeed repeats itself, she'll take advantage of that opportunity.
Cameron Zinn, Vinton County
What can't Zinn do? She was an essential part of last year's state runner-up team and, at times, arguably the Vikings' best player. The first-team all-district selection averaged 12 points each night and was constantly underrated on the glass, where she made a living. The Vikings will be attempting to defend conference, sectional, district and regional titles. Zinn will lead the way.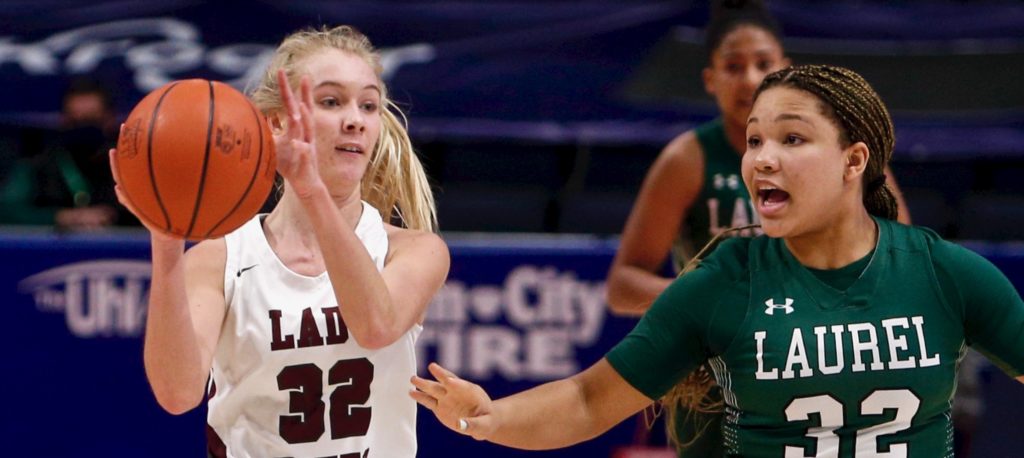 Torie Utter, Eastern
As if the Warriors needed any help, Utter provides yet another layer for the team's offensive prowess. While at Georgetown last season, Utter averaged 19.9 points and 5.7 rebounds per night while shooting 41.2 percent from the floor. She's a scoring threat from anywhere on the court and brings a presence on defense as well, judging by her 1.9 steals per game as a junior.
Emma Fouch, Fairfield
Need a 3? Fouch has plenty. The senior is one of the area's most pure shooters and has made a habit of lighting up defenses throughout her career. Last season, Fouch averaged 17.5 points each night and set a new school record for 3's in a single season. The Lions, who are adjusting to a new coaching regime, will look to Fouch when times get tough. Bet the house she'll deliver.
Payton Johnson, Peebles
Athletic. Dynamic. Lightning in a bottle. All would describe Peebles sophomore Payton Johnson, who, pound for pound, is one of the best players in Southern Ohio. Hands down. As a freshman, Johnson helped the Indians win 19 games and reach the Elite 8 with 15.2 points, 5.8 rebounds and 3.0 assists per game. Expect those numbers to rise as she continues to sharpen her skills.