SOSA Staff
COLUMBUS — All Fairfield Union's Caroline Brown and Minford's Zane Miller did this season was find the back of the net and lead their teams to the best seasons in quite some time.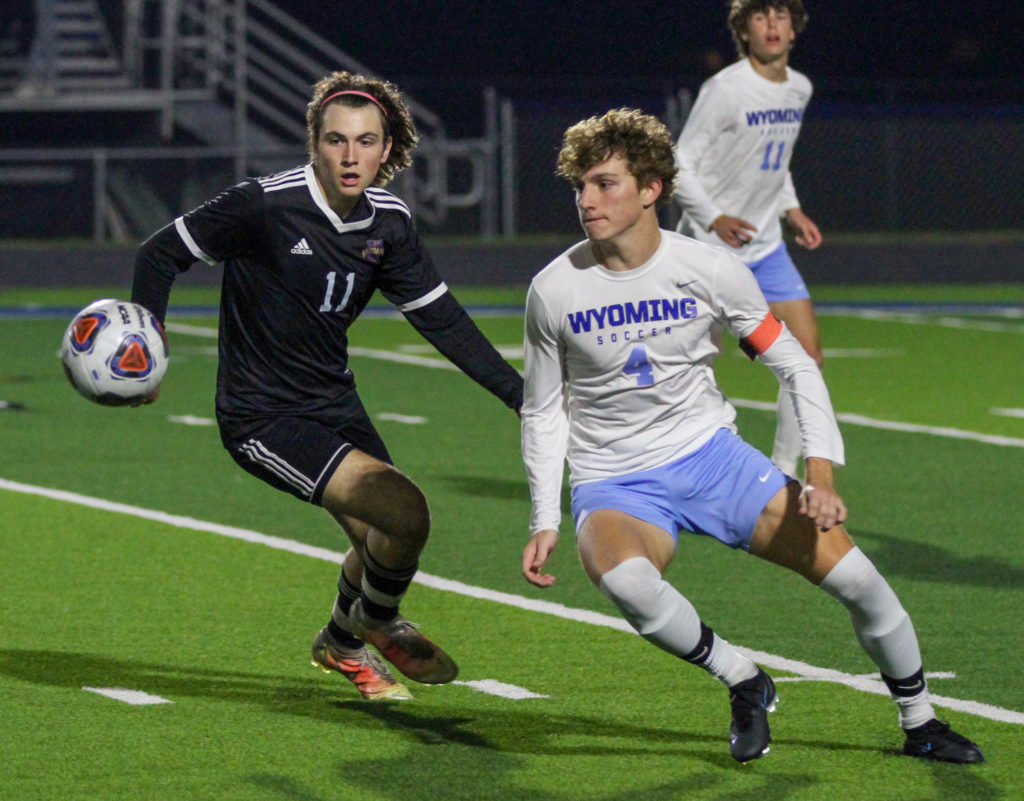 Along the way, both racked up a number of awards. Now they have one more to add to the mantle after the OSSCA released its All-Ohio teams Saturday night.
In addition to earning the Division II District Player of the Year award, Brown earned first team All-Ohio honors after compiling team-highs of 22 goals and 14 assists while helping the Falcons capture a district championship and their first-ever regional victory.
Miller, who was named the Division III District Player of the Year, also earned first-team All-Ohio honors after scoring 26 goals and guiding the Falcons to an SOC II and sectional titles, as well as and their first district crown since 2012.
Chillicothe's Brady Wood is a second-team All-Ohio selection in Division I.
Wood was phenomenal as usual, leading the Cavaliers to a sectional title.
Unioto's Lucas Hanes earned second-team All-Ohio honors after leading the Shermans to SVC, sectional and district titles, and their first regional title since 2004. The sophomore scored 37 goals and passed out 18 assists in the process.
Valley's Austin Sommers received second-team All-Ohio honors, leading the Indians to SOC I and sectional titles alongside their first district final appearance since 2012, collecting 30 goals and 13 assists.
Zane Trace's Ethan Nelson was also named second-team All-Ohio following a season of 28 goals and eight assists, leading the Pioneers to 12 wins and their first sectional title since 2014, while South Webster's Trae Zimmerman received second-team All-Ohio after leading the Jeeps to a sectional title.
On the girls' side, Unioto's Jaidyn McKell and Logan Elm's Olivia Adams each earned a spot on the second-team All-Ohio list in Division II.
McKell was a leader of a Shermans' defense that won the SVC championship, while Adams was a wall in goal for the Braves and came up with 181 saves this season.
In Division III, Eastern Brown's Mary Litzinger, Minford's Haley Knore, Lynchburg-Clay's Natasha Davidson, Wheelersburg's Jocelyn Tilley and Fairfield's Cadence Saunders all earned second-team All-Ohio honors.
Litzinger led the Warriors to SHAC and sectional titles, along with their first-ever district and regional championship, scoring 19 goals and dishing out 23 assists — an Eastern Brown record, along the way.
Knore was a scoring machine for the Falcons, piling up 27 goals and nine assists while guiding the Falcons to a sectional championship.
Tilley did just a little bit of everything for the Pirates, scoring 13 goals and passing out a team-high 24 assists while helping the Pirates to SOC II and sectional championships, and Davidson was the leader of a Mustang defense that pitched seven shutouts and helped win sectional and district championships.
Finally, Saunders constantly found the back of the net for a Lion team that won 11 games and a sectional title, scoring 23 goals and passing 10 assists.
For a full look at the OSSCA's All-Ohio lists, click here.