Derrick Webb, Staff Writer
ASHVILLE — The future of Unioto boys' soccer is incredibly bright, and experiences like Wednesday will only make them better for it.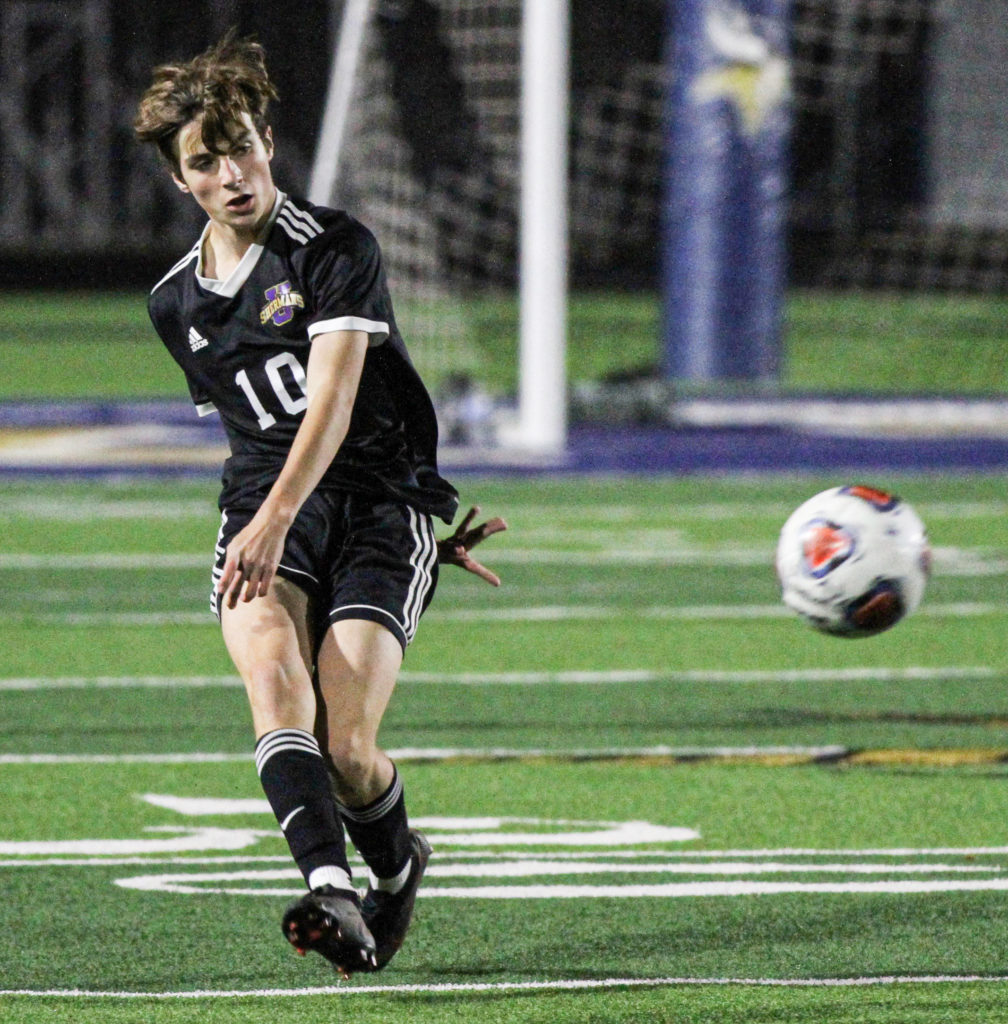 The young Shermans battled, but ultimately saw their season come to an end with a 6-1 loss to Cincinnati Wyoming in a Division II state semifinal at Teays Valley High School.
"I've never loved every single kid on the team like I did this year," Unioto coach Brandon Hanes said. "I'd go to the end of the world for these kids. I still fee like we had a chance tonight. I never doubt these kids."
The combination of speed and fluid ball movement from Wyoming (19-2-2) was on full display throughout the first half and the Cowboys wasted no time setting the tone.
Although Unioto (16-4-2) got the first shot of the night within the opening two minutes of the game, it was Wyoming who struck the scoreboard first.
With 33:03 left in the first half, the Cowboys' Simon Marques took a free kick and perfectly found the back of the net for a 1-0 lead.
They were just getting warmed up, though.
Five minutes later, they struck again when Owen Vickers connected on a goal to make it a 2-0 ballgame.
The Cowboys cooled down for a few minutes, but they were far from done.
At the 15:08 mark, they found the back of the net again, this time off the foot of Gus Steiner to push the advantage to 3-0 — a score that remained at halftime.
"[Wyoming] had everything," Hanes said. "That's a soccer team that we want to look like. This is the direction that we're moving into and I feel like every year, we get closer to being a team like [Wyoming]. We get to see what it looks like and then we adapt and we train all season to get there. I feel like our program is just going to go in that direction. We want to look like that. It's a different level."
However, Unioto wasn't going away that easily.
---
---
Thanks to a pair of huge saves from Micah Geise within the opening 10 minutes of the second stanza, the Shermans stayed somewhat within striking distance.
When they finally got an opportunity to strike, they took advantage.
River Pettigrew took a free kick from 20 yards out and the ball took a fortunate bounce off a Cowboy defender before spinning into the goal, cutting the lead to 3-1.
The Shermans' defense continued to remain solid and use that momentum to slow down Wyoming's offense.
Yet, the Cowboys broke through again with 17:56 remaining when Sebastian Sinigaglia connected on a goal off an assist from Noah Medeyinlo, ultimately forcing the dagger in.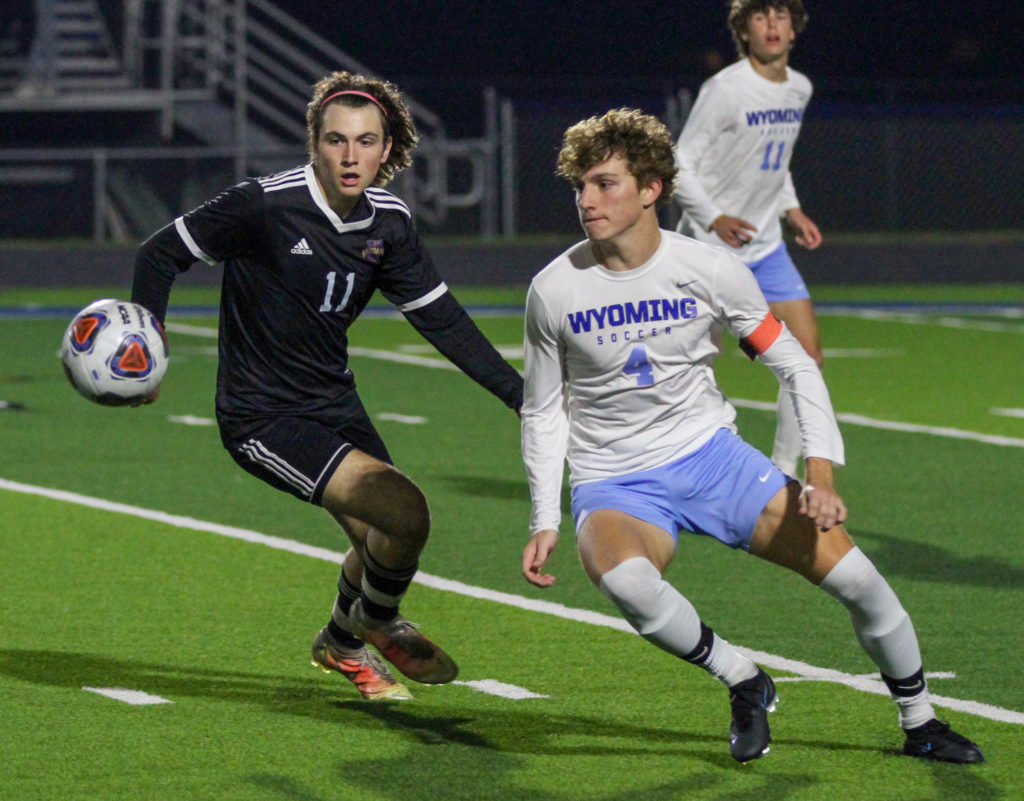 Sinigaglia scored again with 8:44 left and Vickers capped the night by scoring his second goal with 2:56 left, ending the Shermans' historic tournament run.
The loss forces Unioto to bid adieu to seniors Ashton Sigler, Asher McBee, Antonio Cruz, Cameron Kendrick and Joe Lafreniere — a group that's led the Shermans to two consecutive district championships and, after this fall, the program's first regional title since 2004.
"Over the last five years, our record and our tournament run have been better and deeper," Hanes said. "The first three years I was here, we didn't win a single tournament game. We learned what it takes to do that. We broke through last year and it's huge. For these younger kids to take this and not to run with it, I'd be very disappointed to see them not do something with it in the future."