Derrick Webb, Staff Writer
PIKETON — A pair of familiar names are headlining the Scioto Valley Conference's all-league football list.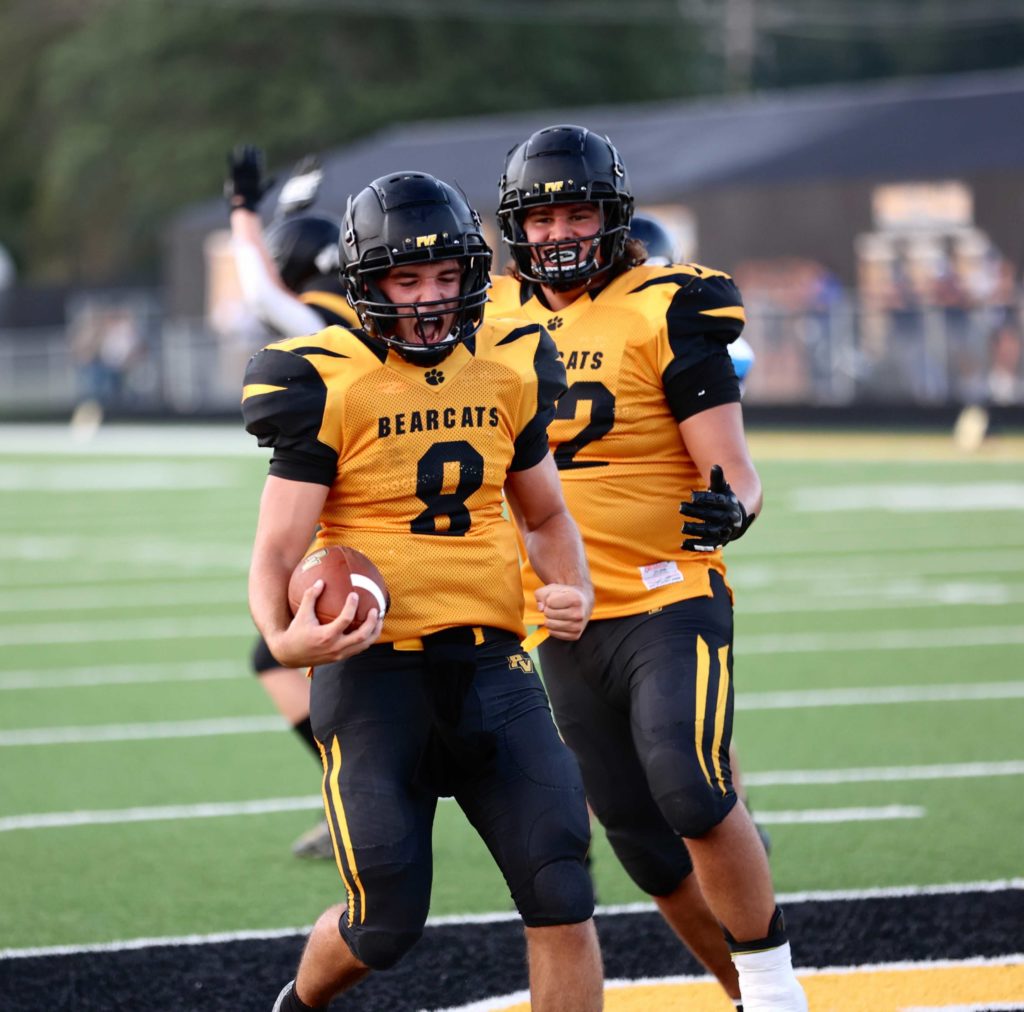 Piketon's Levi Gullion and Paint Valley's Cavan Cooper have been named the SVC's Offensive and Defensive Backs of the Year after each had a superb season on the gridiron.
Gullion's season is still going, too, with his Redstreaks preparing for a Week 12 playoff matchup with Columbus Academy.
So far, Gullion has thrown for 2,644 yards alongside 29 touchdowns and just four interceptions. Meanwhile, he's rushed for 949 yards and 22 additional scores. On the other hand, Cooper passed for 642 yards, rushed for an additional 828 while finding the end zone 26 times — eight through the air and 18 on the ground.
Piketon coach Tyler Gullion is the league's Coach of the Year with his Redstreaks sitting at 10-0.
Other top honors went to Piketon's Hunter McComas and Zane Trace's Kyle Ramsey, who are the SVC's co-Offensive Linemen of the Year, Piketon's Braiden Dunham, the Defensive Lineman of the Year, Zane Trace's Ben Nichols, the Special Teams Player of the Year, Paint Valley's Cordell Grubb, the Punter of the Year, and Unioto's Lucas Hanes, the league's Kicker of the Year.
First-team honors were earned by Piketon's Johhny Burton, Camren Loar and Kydan Potts, Zane Trace's Carter Hill, Joey Gay and Ethan Wilson, Unioto's Maddox Fox, Casey Dray and Whyatt Ward, Paint Valley's Trent Mettler and Dillon McDonald, Huntington's Dalton Haubeil and Seth McCloskey, Adena's Caleb Osborne and Will Dratwa, Westfall's Trey Keeton and Southeastern's Tristan McWhorter.
Adena's Clay Wilt, Garrett Britton, Andrew Vickers and Nathan Dreitzler, Huntington's Dalton Black, Jaydon Noble, DJ Crocker and Noah Potter, Paint Valley's Dax Estep, Beau Blankenship, Kadin Henderson and Roman Wisecup, Piketon's Jacob Taylor, Carter Williams, Zane Brownfield and Alex Jenkins, Southeastern's RJ Cartwright, Ryan Peters, Landon Ramey and Brandon Maldouado, Unioto's Nathan Morrison, Quinlan Netter, Matt Griffin and Cody Tuttle, Westfall's Todd Scheel, AJ Shoults, Hunter Probasco and Bryce Wickline, and Zane Trace's Hayden Brannigan, Jagger Stauffer, Nalin Robinson and Daniel Barnhart are all honorable mention honorees.