SOSA Staff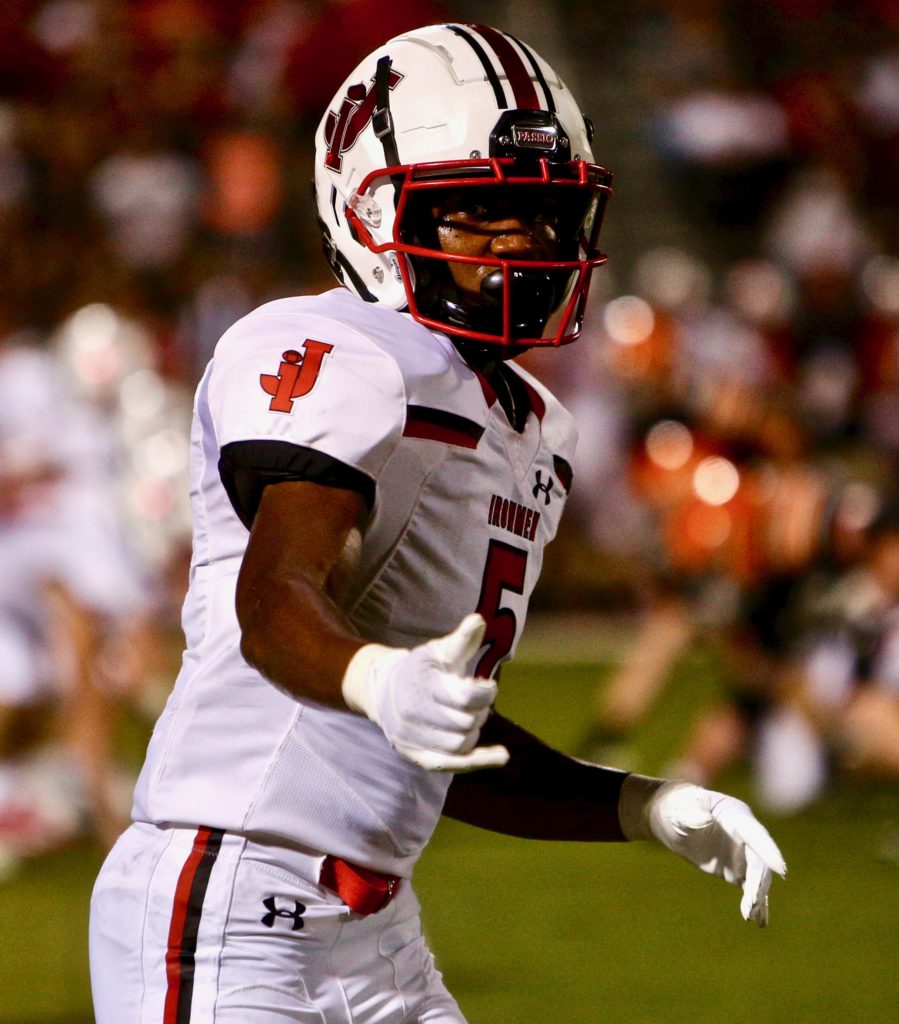 The playoff picture is officially set in stone and now the fun really begins. 
There are miles waiting to be logged onto car odometers, memorable moments waiting to be made and playoff losing streaks are aiming to be snapped.
And we'll be right there every step of the way.
Congratulations to every team who earned a playoff spot and good luck in your postseason journeys.
Here are this week's — and the final — SOSA Power Rankings of the football season.
1. Ironton (9-1)
Previous ranking: 1 … —
Week 10 result: 36-9 win over Portsmouth
Another OVC opponent, another OVC win for the Fighting Tigers, and another conference championship. Though it didn't come without a battle as they trailed at halftime before scoring the final 29 points of the game to beat Portsmouth and earn the top seed in Division V, Region 19. Now Ironton's quest for a third straight state tournament appearance begins against Wellston.
2. Piketon (9-0)
Previous ranking: 2 … —
Week 10 result: 44-14 win over Huntington
57 years. It's been 57 long years since Piketon completed a season unblemished, and 23 years since it won the SVC championship. Those long droughts are officially over and the 2021 team has etched their names in Redstreak galore forever. Now comes the chance to add to that legacy with a long playoff run. First up is a date with No. 14 seeded Coshocton.
3. Jackson (8-2)
Previous ranking: 3 … —
Week 10 result: 49-0 win over Chillicothe
The FAC championship is back in Jackson, and the Ironmen left no doubt that they're truly a cut above the rest. Since the loss to Western Brown in the last minute, the Ironmen have won six straight games and outscored their opponents 279-74. This team has found their identity and is ready for its moment. Bring on Columbus South.
4. Wheelersburg (7-3)
Previous ranking: 5 … +1
Week 10 result: 38-0 win over West
The kings of the mountain wrapped up another successful regular season and pocketed their 35th SOC II championship in the process. From the outside looking in, this might have been one of their most challenging seasons in recent memory. But in typical Wheelersburg fashion, the Pirates always find a way. Now for a rematch with West to open playoff action.
5. Waverly (8-1)
Previous ranking: 6 … +1
Week 10 result: 42-0 win over Oak Hill
The Tigers didn't break too much of a sweat, scoring all 42 points in the first half on less than 25 offensive plays against the Oaks. They have impressed all season, both with a high-flying offense and a stingy defense, aiming to make one final push for a long playoff run. Valley View comes to town, and a win sets up a possible rematch from last season with Clinton-Massie.
6. Zane Trace (8-2)
Previous ranking: 8 … +2
Week 10 result: 34-6 win over Adena
Who knows how the SVC might have fared if the Pioneers faced Piketon in Week 10 instead of Week 4. But the world will never know. What we do know is that the Pioneers are rolling as they head into the playoffs as winners of six straight games. Get ready for a slugfest against Portsmouth. 
7. Teays Valley (9-1)
Previous ranking: 4 … -3
Week 10 result: 34-21 win over Logan Elm
The Vikings concluded arguably their best season this century with a solid victory over Logan Elm to lock themselves in as a top four seed in Division II and get back on track following the Bloom-Carroll loss. Now for a matchup with Riverside Stebbins in the playoffs.   
8. Portsmouth (7-3)
Previous ranking: 7 … -1
Week 10 result: 36-9 loss to Ironton
Make no mistake about it, the Trojans made Ironton earn everythin. But they simply just ran out of gas in the second half. Although coming off a loss isn't how you'd want to enter the postseason, the fact remains they are still dangerous. Onto Zane Trace.  
9. Symmes Valley (9-0)
Previous ranking: 9 … —
Week 10 result: 15-13 win over Northwest
The SOC I once again resides in Willow Wood, and what guts and grit it took for the Vikings to pull out the win in the final minute of the game. What the victory showed is the Vikings' ability to adapt and win in any type of situation, high scoring or low scoring. Onto the playoffs and a home contest against KIPP Columbus.
10. Vinton County (6-3)
Previous ranking: N/A
Week 10 result: 43-15 win over Wellston
The Week 10 victory meant a sixth win for the Vikings, their most in a season since 2004. They racked up 433 yards on the ground alone to lock up their playoff seed in Division IV. It's road trip now as they load up the bus for a long ride to Byesville Meadowbrook.