Derrick Webb, Staff Writer
WILLIAMSPORT — Westfall's Marissa Mullins has officially joined an exclusive club.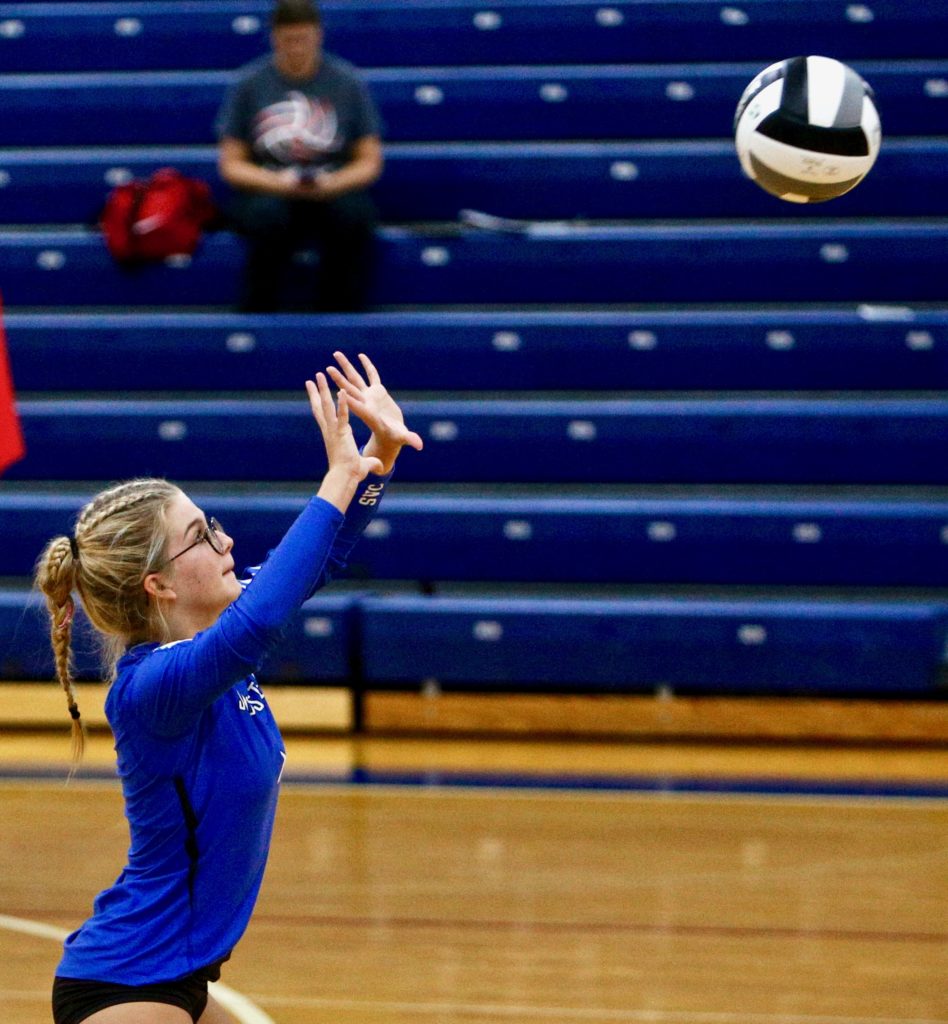 The Mustangs' senior leader has been named the Scioto Valley Conference's Player of the Year for the second consecutive year, becoming the seventh player in the league's history to win the award twice.
Mullins has guided Westfall to an 18-4 record this season while posting 381 kills, 17 aces, 84 blocks and 304 digs. The award has now resided in Westfall for three consecutive seasons — Kristin Phillips won it in 2019.
Meanwhile, defensively, Southeastern's Lexie Lockwood has claimed her first career SVC Defensive Player of the Year honor. Lockwood, a senior, has amassed 523 digs while averaging 23.8 per match. She also owns 349 serve receptions alongside just 13 reception errors.
Lockwood's efforts have aided the Panthers to a 12-10 mark this fall.
The conference's Coach of the Year title was awarded to Adena's Laura Smith, the head coach's 20th such honor.
Joining Mullins and Lockwood on the conference's first-team all-league list is Zane Trace's Lexi Scott, Adena's Ellie Harper, Huntington's Megan Steele and Allison Basye, and Paint Valley's Olivia Smith.
Scott leads Zane Trace with 324 kills, Harper has posted a team-high 199 kills, Steele has helped the Huntsmen compile a 16-6 record with 292 kills and 316 digs, Basye has added 425 kills and 55 blocks to those efforts, and Smith has led a rejuvenated Paint Valley roster to 10 wins while collecting her 1,000th kill and dig.
The rest of the all-league selections are as follows: Southeastern's Hannah Lougheed, Adena's trio of Jenna Martin, Camryn Carroll and Makaela Lovely, Westfall's Claire Latham, Zane Trace's Emily Allen and Gracey McCullough, and Unioto's Ava Eldridge and Sophie Coleman.
The league's honorable mention selections are as follows: Adena's Sydney Foglesong and Makenna Lovely, Huntington's Carly Dyer and Harmony Henneberger, Paint Valley's Abbi Stanforth and Averi McFaddden, Piketon's Jazz Lamerson and Savannah McNelly, Southeastern's Alexis Bailes and Audrey Scott, Unioto's Carissa Wheeler and Ella Cutright, Westfall's Hailey Young and Madi Brown, and Zane Trace's Kinley May and Alexis Farley.