Derrick Webb, Staff Writer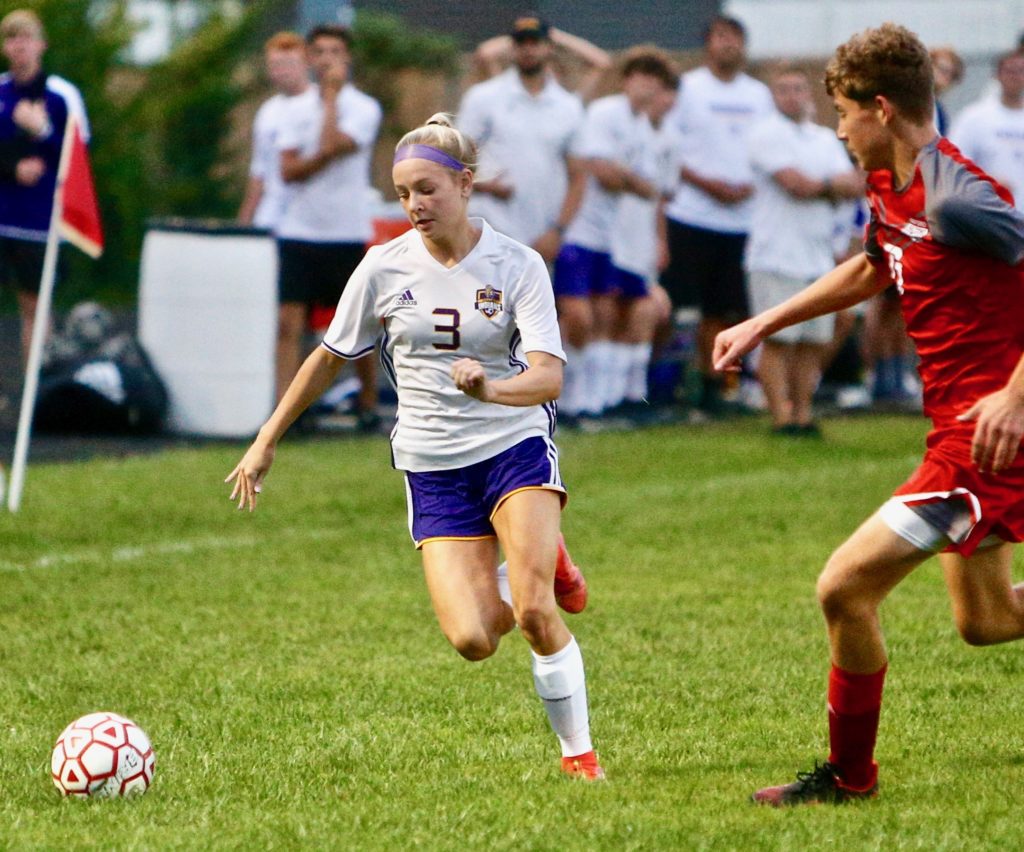 CHILLICOTHE — Tournament seeds have been revealed, soccer and volleyball brackets have been released and the best part of the season, in our opinion, is upon us.
A loss means the end of the road while a win means moving on. This is where we've seen average teams become great. It's where great players make a name for themselves. It's where pressure can be your best friend or your worst enemy.
But most of all, it's where legendary stories find their origins.
Here's a brief preview of what to look for during the most exciting part of the year.
First round games to watch
BOYS SOCCER, DIVISION II: No. 9 Logan Elm (8-6-1) at No. 8 Hillsboro (7-9-1): First off, I'm not sure why this matchup wasn't seeded in the opposite order. But that's besides the point. Both the Braves and Indians have bonafide scoring threats that should make this one worth the price of admission. On LE's side sits Landon Long and Cole Conaway while Hillsboro boasts of Peyton Robinson and Landon Weber. The two teams met on Oct. 11 and Logan Elm earned a 2-0 win. The rematch should be fun to see.
VOLLEYBALL, DIVISION III: No. 16 West (8-8) at No. 9 Southeastern (12-9): On paper, Southeastern should win this matchup in three sets. However, the Panthers should steer away from sleeping on the Senators. West has a stable of proven players in its locker room, including Eden Cline, Maelynn Howell and Emma Sayre. SE, led by Hannah Lougheed, Audrey Scott and Lexie Lockwood, has the upper hand. Are we picking an upset? Absolutely not. But a ton of talent will be on the court that night. Who doesn't want to see that?
VOLLEYBALL, DIVISION IV: No. 9 Peebles (11-7) at No. 8 Whiteoak (9-10): Once again, the seeds should be in the opposite alignment, but we don't make those decisions. These two SHAC teams have met twice already this season with Peebles taking both matches in four sets. The Indians' biggest set win over the Wildcats has been a 25-15 final. Other than that, each set has been within eight points. Peebles' Summer Bird and Whiteoak's Brianna Hill are the game's big hitters and each packs a punch.
Upset alerts
Assuming these teams win their opening tournament games, which is never a given in itself, these teams have a chance at pulling off second-round upsets.
Volleyball, Paint Valley: Should No. 5 Paint Valley (9-11) get by Clay — and the Bearcats should — they'd likely have a matchup with No. 4 seeded Notre Dame in a district semifinal. I'd go as far as to say the Bearcats should be favored in that matchup. Remember, this is a PV team that's taken down state-ranked Zane Trace in three sets while taking state-ranked Vinton County to five sets. PV, with Olivia Smith, Abbi Stanforth and Averi McFadden leading the way, is absolutely capable of winning a district title if it plays to its potential.
Girls Soccer, Hillsboro: If the No. 6 seeded Indians (9-6) can get past Sheridan in the first round, chances are they'll face No. 3 Unioto in a sectional final. Way back on Aug. 24, the two met before the Shermans took home a hard-fought 2-1 win. Look, anytime you have Brooke Ulicny on your team, you have a chance to win. The same goes for Brynn Bledsoe and Hannah Brandyberry. Hillsboro always seems to play well in Chillicothe — take last year's 2-0 loss to the Shermans in a sectional final for example. An upset isn't out of the question.
Volleyball, Unioto: First up for the No. 9 seeded Shermans (9-11) is a date with Miami Trace. But if they pencil in a win there, they'd likely get top-seeded Sheridan in a Division II sectional final. The Generals are absolutely a good team — you don't get awarded a No. 1 seed without being one. But the bigger they are, the harder they fall, right? Carissa Wheeler and Ella Cutright have been a dangerous tandem at the net all year long, Emma Specht, Megan Miller and Sophie Coleman have been rock solid defensively and the setter duo of Ava Eldridge and Avery Cox has been phenomenal. Will it happen? Who knows. But the recipe is there.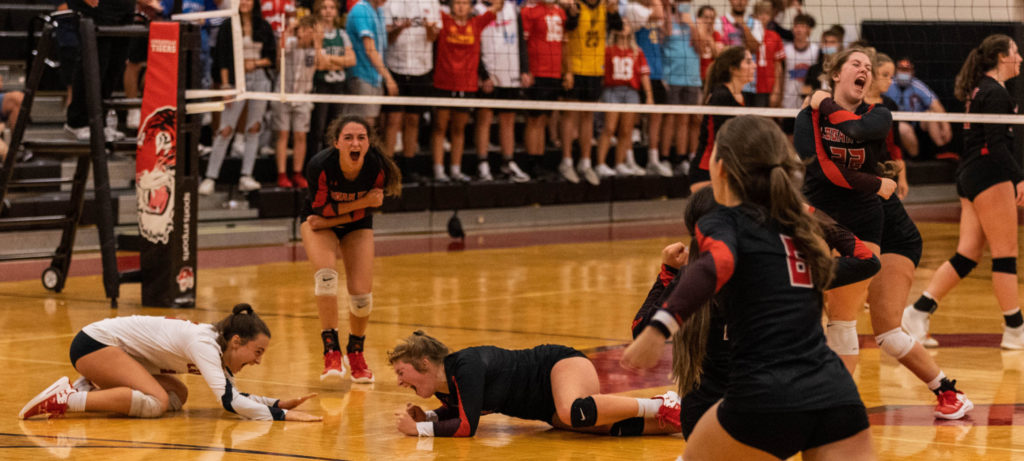 Cinderella favorites
Why not us?
That's the rallying cry that so many teams are preaching right now.
To be a Cinderella, you have to peak at the right time, have a great coaching staff, feature at least one elite player and … as always … lady luck has to be in your corner.
Logan Elm volleyball, Wheelersburg volleyball and Minford girls soccer fit the criteria.
LOGAN ELM: OK. We'll acknowledge that Logan Elm (14-7) is a No. 3 seed. Can that be considered a Cinderella favorite? In the gauntlet they call the Southeast District's Division II tournament bracket? I think yes. The Braves have been battle-tested all year long with a ridiculous schedule — one the include the MSL-Buckeye slate and non-league matches against Zane Trace, Unioto, Westfall and Chillicothe. So far, behind the likes of Arowynn Savage, Kaiya Elsea, Carly King and Maraya Neff, LE has guided the storm quite well. To win the district, the Braves would have to beat Waverly, Vinton County and Sheridan. It could happen.
WHEELERSBURG: The only reason that Wheelersburg (16-2) is a No. 5 seed is that Adena, Zane Trace, Westfall and Huntington — the top four seeds — are a combined 65-15. But need I remind you that it wasn't so long ago when the Pirates traveled to Zane Trace and handed the Pioneers a loss. This team can beat anyone at anytime. Team leader Ryleigh Meeker is one of the most underrated players in the area while Madie Mays, Makenna Walker, Lexie Rucker and Catie Boggs have been solid all year long. If higher seeds win, Wheelersburg's road to a district title would include Coal Grove, North Adams and Zane Trace. The Pirates have already beaten both ZT and NA.
MINFORD: Haley Knore is on the Falcons' roster. Need I say more? Minford (11-4) is led by Knore, who's scored 23 goals this season, but also has an abundance of talent that maybe doesn't receive headlines. Lexi Conkel, Ava Cronin and Mychal Cron — should she come back from injury — all need to be accounted for anytime the ball is at their feet. For the Falcons to win a district title, assuming higher seeds win, they'd have to beat Fairland, Eastern Brown and Wheelersburg. That's not an easy road in the least bit but it is doable if Minford plays like it can. The team already beat the tournament's top seed, previously undefeated Rock Hill.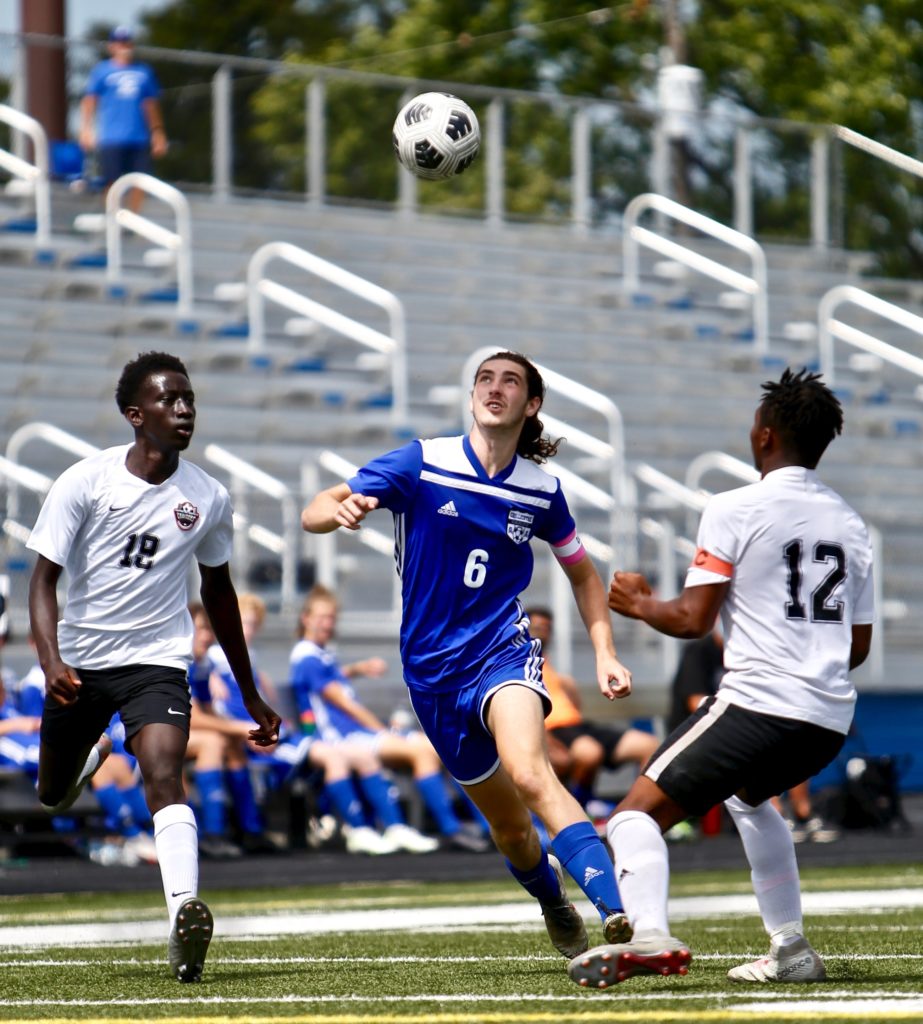 Bold predictions
Here's the part where you find my email and send me a flurry of angered messages.
Don't look too much into these. After all, we're writers, not prophets.
A. Fairfield's girls win a district soccer title. Cadence Saunders and Ella Newkirk are simply dangerous. The duo have combined for 41 goals in 12 games. But in a broader sense, the Lions have scored 66 times in that span, an average of 5.58 goals per game. Their offense is incredible and they've went head-to-head with the likes of North Adams, Minford, Lynchburg-Clay and Eastern Brown. Remember, this team was once 0-2. It's now 9-2-1. Fairfield has hit its stride at the right time.
B. Chillicothe's boys will knock off top-seeded New Albany. Crazier things have happened, right? The Cavaliers (10-1-3) have prepared for this moment all year long. With a non-conference schedule that includes Big Walnut, Unioto, Canal Winchester, Marietta and Columbus DeSales, and a high-powered offense that's scored 63 goals this season, undefeated New Albany shouldn't take coach Mike McCorkle's group lightly.
C. South Webster and Adena both make state volleyball runs. This isn't that hard to believe. Some would even argue that this should happen. But in the tournament, anything can happen. Adena and South Webster will have to keep focus on the road to Dayton. They both have a group of seniors that will make sure it happens.
So, who wins district titles?
Again, we're not prophets. And don't bet your mortgage on these picks. But who do we THINK wins district titles? Well …
Division II Volleyball: No. 2 Vinton County (18-1)
Division III Volleyball: No. 1 Adena (19-2), No. 5 Wheelersburg (16-2) and No. 3 Westfall (15-5)
Division IV Volleyball: No. 1 South Webster (18-1) and No. 2 Trimble (19-2)
Division II Girls Soccer: No. 1 Fairfield Union (12-3-1)
Division III Girls Soccer: No. 4 Fairfield (9-2-1) and No. 3 Wheelersburg (12-2-1)
Division II Boys Soccer: No. 1 Marietta (13-0-2)
Division III Boys Soccer: No. 1 Minford (14-1) and No. 2 Valley (13-1)