SOSA Staff
What an unbelievable Week 5 across the area, highlighted by two clash of the titan games that came down to the final minute and final play.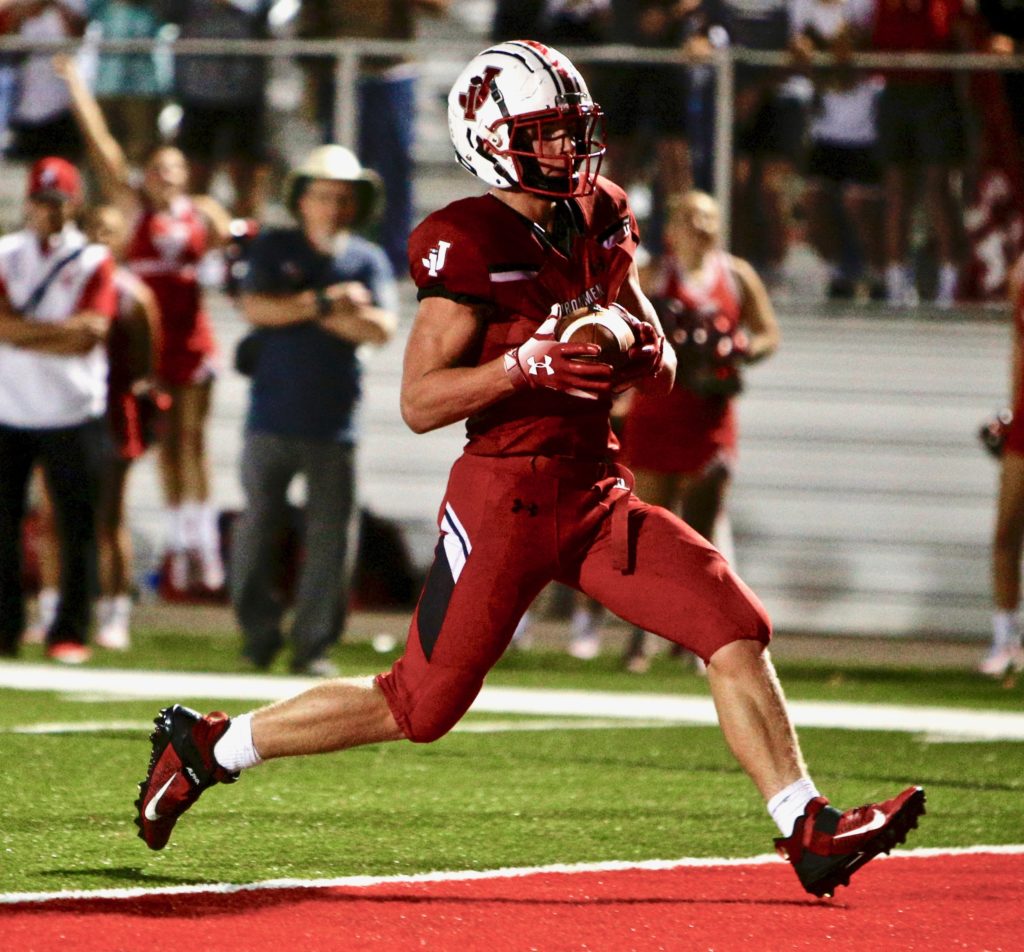 Every game is now a league game with the SOC and FAC officially getting underway this Friday.
For some teams, the time to rack up computer points is mostly over. But for others, there's still points to earn and spots to move up in their respective regions. And, of course, all are chasing a conference championship banner.
Anything is possible.
Here are this week's SOSA Power Rankings:
1. Ironton (4-1)
Previous ranking: 1 … —
Week 5 result: 36-0 win over South Point
Just about what everyone expected. Ironton dominated and South Point didn't score. Aside from the win, the bright side was seeing starting quarterback Tayden Carpenter return under center after missing the last two games with injury. After playing the winless Pointers, now comes the winless Chesapeake Panthers, who have scored just 14 points this season. That may not end well.
2. Waverly (4-0)
Previous ranking: 3 … +1
Week 5 result: 35-34 win over Portsmouth
This team has guts, along with a fearless nature that is second to none. How else do you explain scoring in less than 45 seconds and executing a called option for the win? More importantly, Portsmouth was just the test they needed after an unexpected week off as the Tigers now aim to defend their SOC II championship. First up is West.
3. Piketon (5-0)
Previous ranking: 2 … -1
Week 5 result: 58-31 win over Unioto
Simply put, it's really tough to stop this offense. They snap the ball in 15 seconds, run a spread system and have the weapons to go with it. No need to have a defense when your offense is putting up nearly 44 points a night. Most teams can't keep up with that pace, let alone score like they do. The 'Streaks have already gotten by Zane Trace. Now comes possibly their final tough test against Paint Valley. A win, and the SVC could be pretty much locked up.
4. Jackson (3-2)
Previous ranking: 4 … —
Week 5 result: 21-20 overtime win over Wheelersburg
Jackson could be 5-0, but two miscues at the end of losses against Ironton and Western Brown has the team sitting at 3-2. Despite last week's victory, the Ironmen also suffered a loss with Evan Spires going down due to injury. Offensively, Jacob Winters steps in at quarterback with a lot of experience. It's defensively where replacing Spires is much easier said than done. That said, its onto conference play where the Ironmen have lost just three games in the FAC.
5. Portsmouth (4-1)
Previous ranking: 5 … —
Week 5 result: 35-34 loss to Waverly
If anything, Portsmouth proved just how real of a team it is. It's impressive to keep up with and have a late lead on Waverly. Now the Trojans have to finish games. That ability could be the difference between winning the OVC and a Week 10 loss to Ironton. However, that matchup is still three weeks away. For now, it's preparing for the running style of Coal Grove, which has won its last three games.
6. Teays Valley (5-0)
Previous ranking: 9 … +3
Week 5 result: 38-7 win over Liberty Union
Though it wasn't an offensive masterpiece by any stretch, the Vikings did more than enough to earn the victory and move to 5-0. But then again, having two defensive touchdowns certainly doesn't hurt either. This team just might be the real deal, but now it gets into the heart of schedule. First up, a clash of the undefeated with Hamilton Township.
7. Paint Valley (3-2)
Previous ranking: 8 … +1
Week 5 result: 38-8 win over Adena
It was a tie game in the second quarter, then Paint Valley turned on the jets to score 30 unanswered for the win. Maybe the Bearcats got caught looking ahead for a little bit, but either way, they remain firmly in the hunt in the early conference picture. Now is when things get really interesting as the Bearcats prepare for a showdown with Piketon.
8. Wheelersburg (2-3)
Previous ranking: 6 … -2
Week 5 result: 21-20 overtime loss to Jackson
It was a high risk, high reward move — the right one to make. It just didn't work in the Pirates' favor in last week's overtime loss to Jackson. But despite the loss, they still remain in the top 10 as they enter conference competition where they've been nearly unbeatable. Minford has always given Wheelersburg all it can handle. Expect nothing less on Friday.
9. Notre Dame (5-0)
Previous ranking: 10 … +1
Week 5 result: 40-6 win over Bishop Rosecrans
The Titans had a simple game plan; run the ball and don't stop until you hit the end zone. They did that to the tune of over 300 rushing yards and five touchdowns en route to an easy victory. 5-0 heading into league play. Now the Titans face off against a banged-up Northwest team. But don't get it twisted. The Mohawks can still pack a punch.
10. McClain (4-0)
Previous ranking: N/A
Week 5 result: 48-6 win over Shroder
If, before the season, you had McClain getting off to its first 4-0 start in well over 25 years, do yourself a favor and go play the lottery. Not only are the Tigers undefeated, but this is their longest winning streak since 2006. The running game is working like a charm. So much so that they've only attempted 25 passes all season. Can they make it 5-0 against Washington?