SOSA Staff
Let's talk about it and get it out of the way … there's nothing that brings out more raw emotion like high school sports do.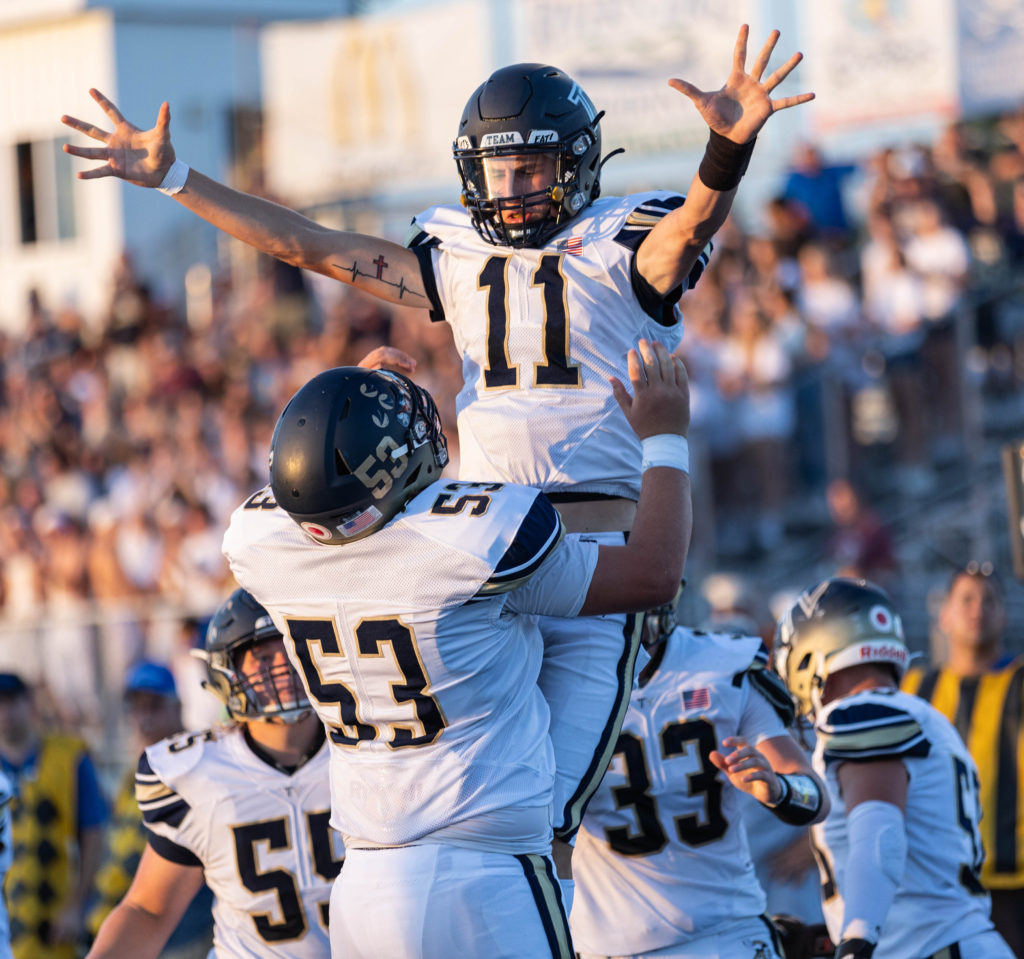 However, be reasonable. Nothing about the result of a game affects anyone's personal life and the way you live in any way, shape or form. It happens. What's done is done. It's time to let it go and move on to the next week.
That's the beauty of the regular season; there's always another game.
We have reached the halfway point, and now is the time where we start paying a little more attention to those computer points. It's all about getting the favorable matchups, but you have to handle your business on the field first.
Here are this week's SOSA Power Rankings:
1. Ironton (3-1)
Previous ranking: 1 … —
Week 4 result: 25-7 loss to Moeller
Two potential state semifinal teams squared off and in the end, the D-I powerhouse prevailed over the D-V powerhouse. The fact still remains that Ironton is still the head of the class in SE Ohio until someone knocks the Tigers off. Much respect to the program for accepting the challenge. It makes sense why they have been in back-to-back state championships. Now they get back to OVC play. And good luck, South Point.
2. Piketon (4-0)
Previous ranking: 4 … +2
Week 4 result: 28-24 win over to Zane Trace
The Redstreaks saw their stiffest test of the season so far, but managed to hold off Zane Trace and remain undefeated on the season. That's what having an experienced team will do for you … get the necessary stops down the stretch when the pressure rises. The next two weeks potentially could determine the SVC. Onto Unioto.
3. Waverly (3-0)
Previous ranking: 3 … —
Week 4 result: Bye
Is Waverly going to play again this season? OK, that was an exaggerated question. Yes, COVID is an issue. Understandable. But if no one on the football team is affected and they're healthy, then play. Just thinking out loud over here. But will someone please play the Tigers? Portsmouth answers that call this week.
4. Jackson (2-2)
Previous ranking: 2 … -2
Week 4 result: 33-28 loss to Western Brown
The Ironmen are a resilient group, rallying from a 27-14 deficit. But committing four turnovers is very uncharacteristic of them and it led to their downfall in the final minutes. They're still working through some offensive problems and fine-tuning areas. The good news is they start conference play next Friday, but first is a date with Wheelersburg.
5. Portsmouth (4-0)
Previous ranking: 6 … +1
Week 4 result: 41-7 win over Rock Hill
Last week was a complete mismatch from the minute Portsmouth stepped onto the field. The Trojans have too much talent, firepower and quite frankly, they had a leg up in having a two-week head start in terms of playing experience. They are simply just rolling right now. They'll go for their first 5-0 start in well over 15 years against Waverly this Friday.
6. Wheelersburg (2-2)
Previous ranking: 5 … -1
Week 4 result: 20-7 loss to Pikeville (Ky.)
There's good news and bad news for the Pirates. Good news: the defense seems pretty solid, having given up just 39 points over the past three games. Bad news: the offense isn't clicking on a consistent level. No reason to hit the panic button, but it won't get any easier on Friday against Jackson before entering SOC II action.
7. Washington (2-2)
Previous ranking: 7 … —
Week 4 result: 48-14 loss to Westerville North
The Blue Lions were overmatched and playing out of their weight class, but that's what non-conference games are about — testing yourself and seeing how you matchup against top-tier competition. Can't fault them for that. They'll be off this week after canceling with Waverly and dealing with quarantine issues before opening FAC action.
8. Paint Valley (2-2)
Previous ranking: 8 … —
Week 4 result: 42-7 win over Westfall
Just what Paint Valley needed to get back on track. It got back to the basics of being dominant up front and not letting its foot off the gas in a one-sided victory over Westfall. The quest to win another SVC crown is off to a good start and now comes a matchup with Adena before a potential championship showdown with Piketon.
9. Teays Valley (4-0)
Previous ranking: N/A
Week 4 result: 49-22 win over to Teays Valley
Very quietly in Pickaway County, Teays Valley is off to its best start to a season in nearly 20 years and made a little history along the way. Head coach Mark Weber earned his 50th win, making him the winningest coach in school history. Also, Tyler Love, Camden McDaniel and Harrison Payne are a lethal trio. Keep an eye on this team.
10. Notre Dame (4-0)
Previous ranking: 10 … —
Week 4 result: 27-21 win over Fayetteville
If you look up the word "grit" in the dictionary, you'll find a big picture of Notre Dame football. No, not the Irish. The Titans. The Notre Dame Titans are 4-0 and riding their longest winning streak since 2013. ND made a comeback for the ages against Fayetteville, scoring 20 unanswered points behind Gavin Hart to pull out the win. The Titans will try for 5-0 against Bishop Rosecrans.