Tyler Hart, Contributor
CHILLICOTHE — You may not know Reghan Bee. But she's already making her presence known.
In a game where both Unioto and Hillsboro displayed excellent ball movement and an aggression to keep possessions alive, the Shermans' freshman lifted her team to a victory on Tuesday with her first two career goals.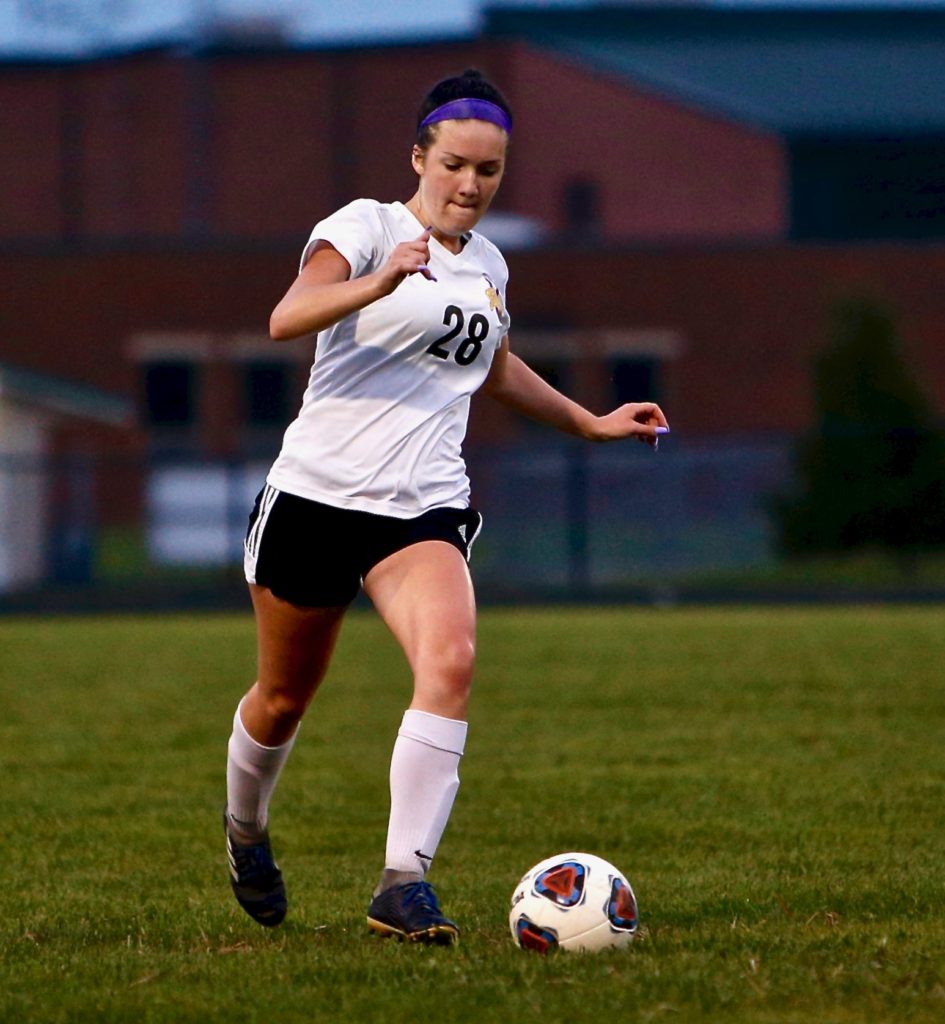 While Bee will remember her first goal for years to come, it was the second that others will reminisce about.
After the Indians had tied the game with just over seven minutes to play, Bee lifted her Shermans (1-1) to a 2-1 victory with a game-winning score with just 2:17 remaining.
"It feels amazing. After that goal, I literally had chills," Bee said, smiling. "I was just so excited."
The first shot on goal for either squad came at the 37:53 mark in the first half.
Unioto had an opportunity at the 33:17 mark when senior Karlee Renner had a one-on-one with Hillsboro keeper MacKenzie Dietrick. But Dietrick came up with the ball in hand after an incredible goal-saving slide.
Unioto senior captain Gracie Heath was a pivotal force in helping lead to other scoring opportunities. She was part of leading a pass upfield to junior Ashytn Miller, who laid out a soft drop pass to assist Bee at the top of the box.
Bee capitalized on the breakaway opportunity to give Unioto a 1-0 lead with 21:22 left to play in the first half.
"Honestly, going into tonight, I know we have beaten [Hillsboro] by a good bit in the past," Heath said. "So I was pretty discouraged when we started the game. We weren't stepping to the ball, we weren't putting any pressure on it. So I was just trying to get people to wake up and start playing how we play."
Unioto coach Jeremy Clark agreed with Heath and praised her ability to lead. After all, Heath was the spark that got the Shermans' offense rolling.
"Her grit … she's a tough girl, tough player," Clark said. "She's good on the ball and she's a great communicator. That's the reason why she's a captain."
The rest of the first half was a chess match. Both teams possessed the ball well and counter-attacked any errant touches or passes. Unioto kept the 1-0 advantage into halftime.
That style of play continued in the second half. But with 7:20 left in the game, Hillsboro's offense finally broke through Unioto's strong back line.
Striker Brooke Ulincy took a desperation chance at the Shermans' goal. The senior was able to settle herself and planted her right foot on the ball before finding the bottom right corner of the frame to force a 1-1 deadlock.
"We wanted to protect the middle. Their goal was due to miscommunication between our two center backs," Clark said.
Whatever the case, it looked as if Hillsboro (0-2) had erased a sure-fire win in the final minutes.
While both teams tried to grab any shred of momentum they could, Unioto senior Jaidyn McKell prevented any chance Hillsboro had to score again.
"We are a young back line, so we are continuing to work on our chemistry and finding feet," McKell said. "That's the biggest thing we are working on right now."
With McKell patrolling the back line, another senior captain made the biggest throw-in of the game. Down the home stretch, Avery Miller tried something different than she had all night.
"I was trying to aim for our forwards most of the time," Miller said. "When it wasn't working, it would get kicked out."
This time, on a long throw-in, Miller didn't target a forward and found Heath in the middle of the box. Heath was able to tip the ball to teammate Julia Robinson, who sent a strong kick ricocheting off the crossbar.
The ball bounced towards Bee and, with a bullet into the upper-right corner, she stung once at the 2:17 mark to lift her team to a victory.
Unioto will next host Jackson on Thursday while Hillsboro travels to Wilmington the same evening.
"We need to make sure we grow as a team," Heath said. "It's just about making sure we have that chemistry so we can go far in the tournament."