Derrick Webb, Staff Writer
If you remember last season — and how could you forget — the area's volleyball scene provided plenty of drama and an abundance of success.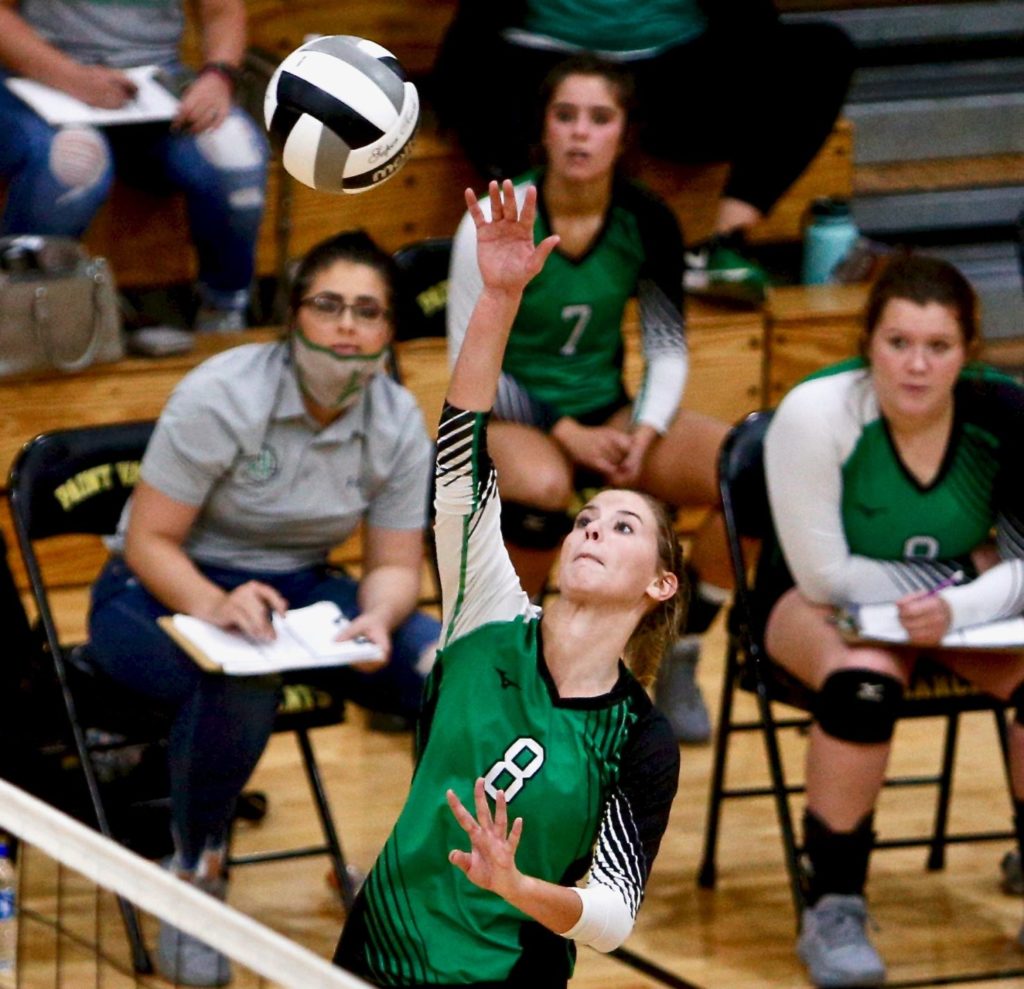 Between the SVC, SOC, FAC, SHAC and MSL-Buckeye, the five conferences within SOSA's coverage reach, four different programs earned district titles while Adena and South Webster each played in the Elite 8.
But en route to those postseason finishes, there were plenty of individual performances to rave about, multiple records broken and tons of matches that won't soon be forgotten.
As for this season, we expect much more of the same. But before it happens, we decided to compile a list of the coverage area's top 30 players. It was an absolute bear to do so, but we think we've got a list of 30 athletes who are the absolute best at their craft.
Remember, this list only includes players from within SOSA's coverage area and it isn't an end all, be all. We encourage discussion and getting our athletes the recognition they deserve is always our mission.
10. Lexi Scott, Zane Trace
2020 statistics: 251 kills, 0 aces, 37 blocks, 131 digs, 54 assists
There may not be a player in the area with a higher upside than Scott. As a sophomore, she was worth the admission price each night, leading the 18-win Pioneers with 251 kills. While taking on a bigger offensive role, Scott consistently showed just how dangerous she could be. That movement will continue this fall as she continues to find holes in opposing defenses.
9. Sydney Smith, Vinton County
2020 statistics: 351 kills, 56 aces, 14 blocks, 168 digs, 8 assists
As dynamic as they come, Smith led a high-powered Vinton County offense that sealed 21 wins and a TVC title last fall. She posted a 34.5 percent kill percentage while totaling 351, a team-high. While the Vikings look for more success this fall, Smith will play a huge role in the program's district title chase. On a team full of talent, Smith is at the top of the pecking order.
8. Allison Basye, Huntington
2020 statistics: 208 kills, 21 aces, 27 blocks, 186 digs, 10 assists
Basye was as advertised last season, helping Huntington reach a district semifinal match. Even while battling injuries, she totaled 200-plus kills and nearly 200 digs. She'll continue to give defenses headaches while searching for her 1,000th career kill. Her totals sit at 713 kills, 109 blocks and 544 digs. She's truly a rare breed that changes the game when she pleases.
7. Camryn Carroll, Adena
2020 statistics: 2 kills, 42 aces, 0 blocks, 406 digs, 9 assists
Carroll isn't just one of the area's best liberos, she's the area's best libero. She's carried on a family legacy at the position that few can match and, with a high motor and a knack for the ball, she's displayed the perfect model of what a defensive specialist should play like throughout her three years. She enters her senior year with 1,149 career digs, looking to play add-on.
6. Makaela Lovely, Adena
2020 statistics: 100 kills, 0 aces, 26 blocks, 65 digs, 420 assists
Lovely can serve up a kill or put the ball on the floor herself. She's a true dual threat as a setter and has proven so consistently over the past two years. While fooling defenses with her approach, the left-hander also helped the Warriors win 22 games and a district championship. She'll be looking for her 1,000th career assist this season as she currently sits at 834.
---
---
5. Megan Steele, Huntington
2020 statistics: 321 kills, 26 aces, 6 blocks, 378 digs, 229 assists
There isn't much that Steele can't do on the volleyball court, and she's proven that nightly over the last three seasons. Huntington has experienced a ton of success over that time, winning 49 matches and a district championship. She enters her senior year with career numbers of 870 kills and 976 digs. She'll hit those numbers early and focus on a postseason run after.
4. Ellie Harper, Adena
2020 statistics: 232 kills, 2 aces, 28 blocks, 60 digs, 41 assists
Harper made a habit of playing above the net last fall and it greatly aided Adena in its efforts to win conference, sectional and district titles. The hard-hitting senior had a 40.6 kill percentage last fall and pounded out 232 kills alongside 28 blocks. She's in reach of 1,000 career kills, coming into the year with 713, and is a captain for a reason. Look for the Warriors to rely on her.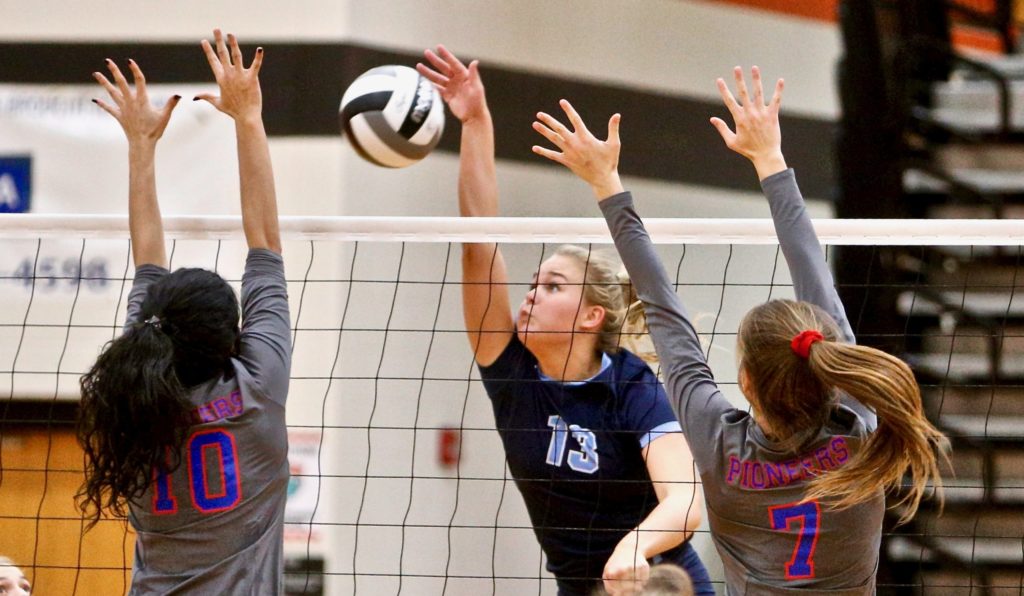 3. Marissa Mullins, Westfall
2020 statistics: 325 kills, 23 aces, 69 blocks, 308 digs, 26 assists
The reigning SVC Player of the Year was nothing short of electric last fall. Mullins led the Mustangs to sectional and district titles and showed how versatile she was each night. There are very few players who can boast of 300-plus kills and digs, but Mullins fits the bill. Make no mistake about it … to beat Westfall this season, you must stop Mullins. Easier said than done.
2. Cameron Zinn, Vinton County
2020 statistics: 127 kills, 86 aces, 24 blocks, 212 digs, 732 assists
Zinn is the most talented and experienced setter in our area. Her statistics back that statement up and, if you've watched her play, you understand why the Vikings have enjoyed so much success in recent seasons. Vinton County may have the best volleyball team in program history this fall. Zinn, with 2,090 assists and 772 digs in her career, is the engine that makes it go.
1. Faith Maloney, South Webster
2020 statistics: 327 kills, 74 aces, 96 blocks, 163 digs, 12 assists
There's just not another player like Maloney. She does everything at an elite level and is a game-changer every single night. Over the past three seasons, the Jeeps have compiled a 58-16 mark. That's no coincidence. Maloney is the main reason why. She enters her senior year with 936 kills, 236 blocks and 211 aces. She's truly a once in a generation talent.