Derrick Webb, Staff Writer
The newest high school sports season is just over a week away. 9 days left.
Yes, I've been counting down for a couple weeks now.
It's what I dedicate roughly 10 1/2 months of the year to and, quite frankly, I wouldn't have it any other way.
There's nothing like being at a volleyball game on a Wednesday, on the soccer field on Thursday and then spending Friday night on the sidelines under the bright lights. The diversity of the fall season is second to none. Plus the temperature drop certainly helps since I prefer the cold over the heat.
Aug. 19, a Thursday, will be here before we know it with. That night, several games, including Blanchester at Paint Valley and Logan at Jackson, kick off the fall season on the gridiron.
See what I did there? Kicking off … football. You get it, right?
OK before I show myself the door, here are five things I'm looking forward to seeing this fall.
How will Jackson handle a brutal non-conference schedule?
Aside from maybe Wheelersburg and Ironton, there might not be a team in Southern Ohio that has a tougher non-conference slate than Jackson. And I completely respect it.
Quick story time. During my sophomore year of high school back in 2008, former Chillicothe, now Zane Trace head hoops coach Gary Kellough, was a substitute teacher in one of my classes. We started talking about basketball, because well, why wouldn't we? I remember asking him why Chillicothe's schedule was so brutal.
He said to me, "Brock, the only way to get better as a team is to play those teams who are equally as talented or more talented than you. You win by losing because it teaches you what to improve on and how to be better." We know how that season ended: the Cavaliers were crowned as state champions.
That applies right to this Jackson team, which is filled with talent across the board. And the Ironmen have beefed up the schedule big time.
Jackson has non-league dates with Logan, Western Brown, Wheelersburg, Ironton and Licking Valley — the latter two of which made deep playoff runs while Ironton reached the Final Four for the second straight season.
All of that top-end competition is only going to make the Ironmen better as they fight for another conference championship and a deep playoff run inside Division III.
Is this finally the year?
With the talent both Adena and South Webster's volleyball teams have possessed over the past couple of years, this has to be the year both teams go to state.
I predicted they would last season and both came up just one game short, falling respectively in DIII and DIV regional finals. But there's no reason for me to back off that prediction one more time.
They will both go to state this year.
The Warriors lost just one senior in Ari DaRif, who finished as the team leader in aces while finishing second in assists. But Adena still has Jenna Martin, Ellie Harper, Makaela and MaKenna Lovely, Hannah Burns, Camryn Carroll, Sydney Fogelsong and so many more talented and experienced players.
They made it to state in 2014. It could happen again in 2021.
The Jeeps, on the other hand, have a couple of holes to fill with Gwen Messer and Kendall Bender gone from the rotation. However, it helps to still have all four Claxons — Bri, Bella, Graci and head coach Darcee. Oh yeah, and this other super-talented player named Faith Maloney, who is one of the best, if not the best, player in the area. This is the Jeeps' best chance to make it happen.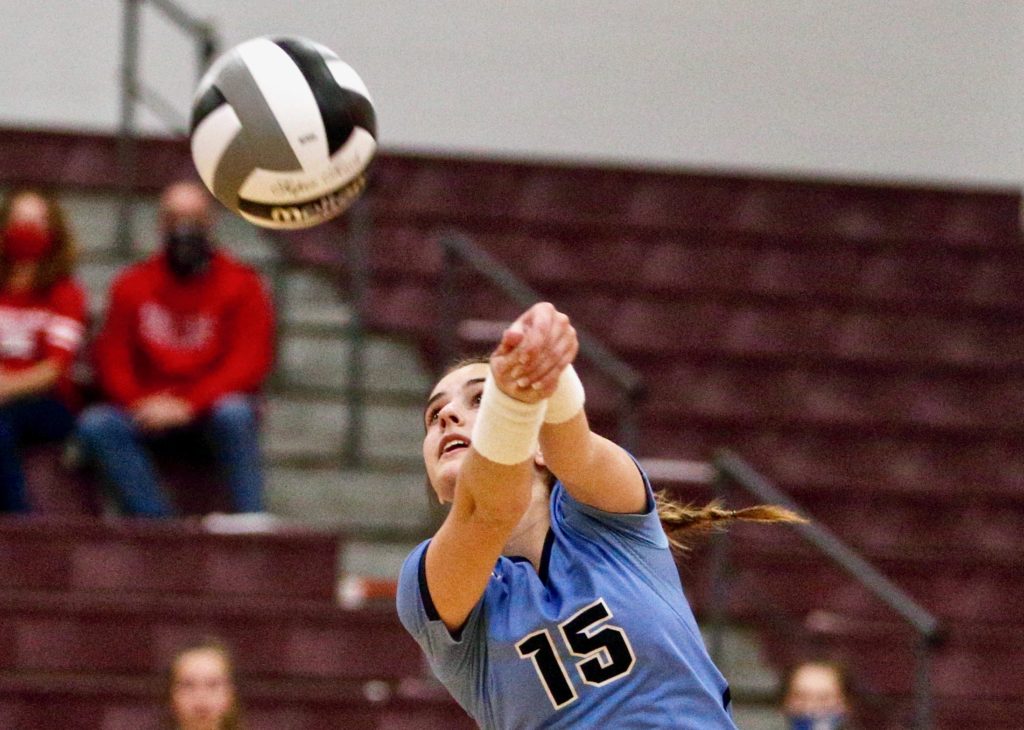 Who potentially represents this year?
Last year it was Wheelersburg's boys putting on for Southern Ohio as the Pirates made an appearance in a Division III state semifinal on the soccer pitch.
There's a good amount of returning talent in the area, but if I had to put my money on any team making a state run this season, it's Lynchburg-Clay's girls.
They made it to a regional final last season, and bring nearly every single player back, including District Player of the Year Natasha Davidson, Raelynn Ruble, Karlie Tipton, Jade Massey, Philemina Toca and many other experienced returners for another run in Division III.
However, don't rule out another run for Unioto's boys. Yes, it will be incredibly tough replacing Division II District Player of the Year Ethan Kerns. However, most of the team returns to the pitch including Lucas Hanes, River Pettigrew, Micah Geise, Ashton McBee, J.C. Stark and a slew of others.
With the right breaks along the way, anything is possible.
Which athletes become household names?
2020 was kind enough to allow us to have a football season of some sorts, but it also took away a lot of talent from the area once the year was over.
Guys like Haydn' Shanks, Preston Sykes, Nate Throckmorton, Matthew Miller, Treylan Davis, Kam Smith, Isaac Little, Elijah Vogelsong, Zeke Brown, Mikey Nusser, Marcus Whaley and many others have moved on.
So now the next wave of potential superstars step to the forefront and prepares to lead their respective teams under the lights. Anyone can have a breakout season and make an impact in any way, shape or form. It just remains to be seen who steps up.
Side note: It's great to have a full 10-week schedule again.
How excited are we to have full stands once again?
This one isn't about the players. This one is about the fans and students. Welcome back.
Although last season was still one for the books in more ways than one, it still felt incredibly weird going to games and barely seeing anyone in the stands. I've always said that nothing brings out more raw emotion in people like high school sports does. That passion is part of what makes high school sports the spectacle that it is.
I'm sure every referee and umpire would disagree with me, but it'll be nice to once again hear a stadium or gymnasium full of people cheering for their respective schools.
But please everyone, I know it's been awhile, but remember to have sportsmanship and treat everyone with respect … especially the referees. They are human just like you and I.
See you guys soon on the sidelines.
SPONSORED BY ROMAN FAMILY HEALTHCARE