Derrick Webb, Staff Writer
CHILLICOTHE — For quite some time now, Huntington's volleyball program has been a staple of success in Southeastern Ohio.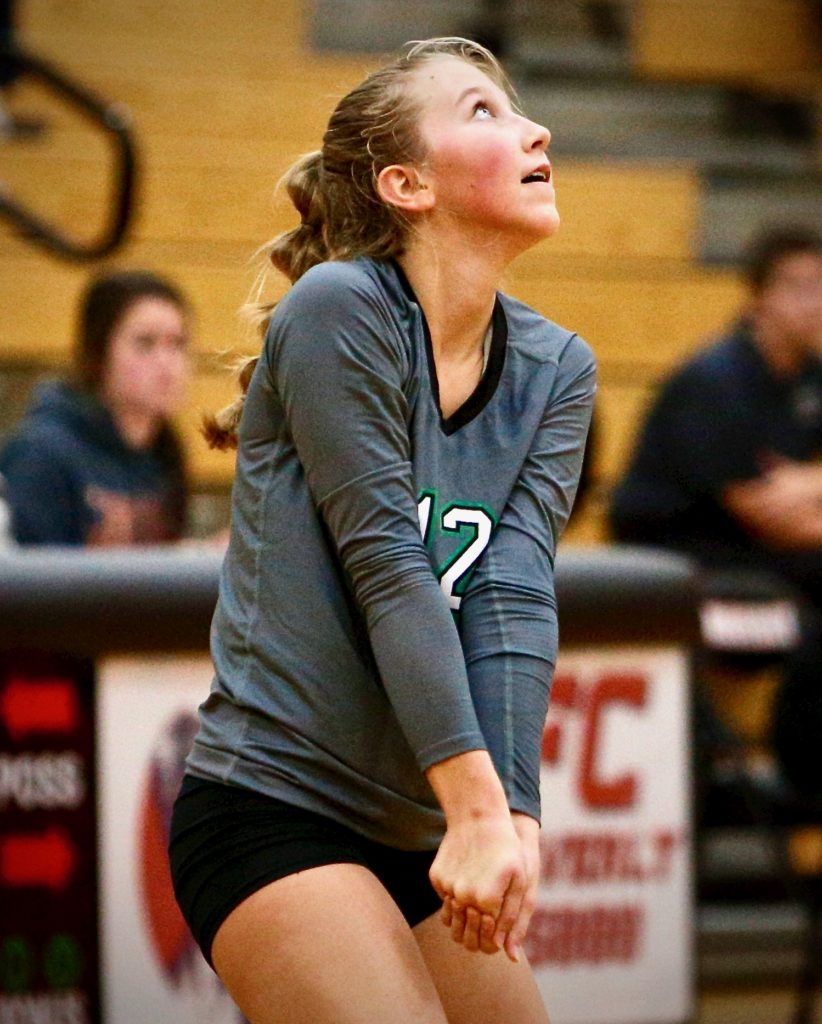 And, in the past three seasons specifically, the Lady Huntsmen have compiled 49 victories, three sectional titles and a district championship. Harmony Henneberger has been a key cog in that winning machine.
The senior has made a living on being one of the area's best defensive pieces.
As a junior, Henneberger tallied 379 digs and led the team with 507 serve receptions while making just 46 errors. She currently sits at 714 career digs alongside 1,004 serve receptions.
We caught up with Henneberger to talk about her thoughts on the coming fall, her team's chemistry and what she plans to accomplish during her last go-around.
Question: How has the offseason been? What has your team worked on most heading into the season?
Henneberger: The offseason has been great. Though it's been hard trying to get all the girls together in the gym at once, we make the most of it. What we've worked on the most has been our serve receive and our setting.
Q: You've got a ton of talent returning from a year ago. What's your favorite part about this team and how's the chemistry in the locker room?
HH: My favorite part about this team is that we all get along great and we are able to joke with each other. It's helped a lot being able to grow up with most of the girls you play with.
Q: Individually, how do you plan on being even better than you were last season?
HH: In order for me to be even better this season, I have to keep my head up and encourage the girls to fight. I have to remember that we aren't perfect and that I'm going to mess up. But you have to keep fighting, especially since it will be my last year on the court.
Q: You've got plenty of hitters, but defensively, your team is underrated at times. What makes your defense "go" and what areas do you feel like you have a leg up in on the competition?
HH: What keeps our defense going is that we know passing can win a game. And although it can be hard, passing is more a mind game than anything. You have to be able to mentally tell yourself that you are going to have a pass right to the setter every time. You never want to overthink it. Our leg up is definitely in the front row. With Allison [Basye], Megan [Steele], Carly [Dyer], and even some younger players, I think we have an amazing opportunity to use.
Q: How tough is it to play in the SVC? What makes the league so special?
HH: The SVC, in my opinion, is one of the most competitive leagues when it comes to volleyball. Every team is capable of going far this year and we have to make sure we show up to every game ready to play. I think what makes the league so special is that most of the coaches have been around for a long time, so it's easy for the teams to get along. Most of the girls know each other as well.
Q: If this year's team reaches its potential, how far do you feel like you girls can go?
HH: If we reach our potential, we will for sure be able to go far. With five seniors this year, I think we will do big things. We have played together for so long and we get along great. We mesh really well together. Once we find our groove, I think we will be unstoppable.
SPONSORED BY HANES TOTAL HEALTHCARE CENTER